4. Neil deGrasse Tyson to be investigated by Fox, National Geographic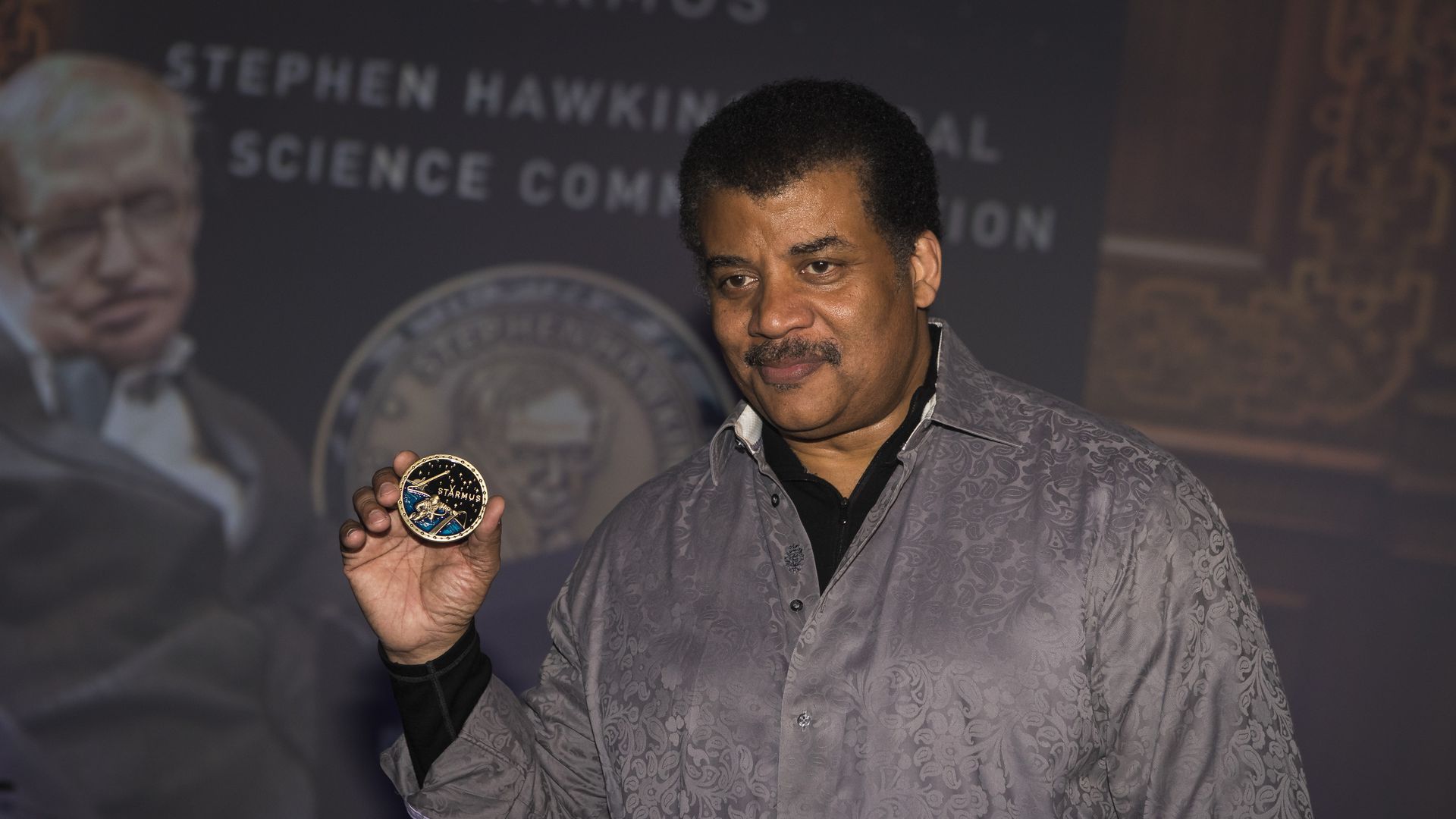 Fox and National Geographic Networks will investigate astrophysicist and television host Neil deGrasse Tyson after multiple women accused Tyson of sexual misconduct, including two who recently published their accounts on Patheos.com, the Washington Post reports.
The big picture: The networks say they were just made aware of the statements and are reviewing them. Tyson hosted the show "Cosmos" on Fox in 2014 with a new edition set to air on National Geographic in 2019. The producers of "Cosmos" said in a statement, "[t]he credo at the heart of 'Cosmos' is to follow the evidence wherever it leads. The producers of 'Cosmos' can do no less in this situation."
Details: The accounts shared on Patheos were published by a Bucknell University physics and astronomy professor, and a former assistant to Tyson. Another woman, a musician, made an accusation against Tyson in 2014.
The musician said Tyson raped her in the 1980s while they were both still in school. She said she spoke out in order to "maintain my own well-being."
The professor accused Tyson of groping her in a meeting at the American Astronomical Society in 2009. She described his behavior as "creepy." Although she didn't classify the experience as a sexual assault, she said it's clear Tyson is someone who doesn't have "great respect for female bodily autonomy."
The assistant said Tyson attempted to persuade her to have sex with him while making inappropriate comments about her. She claims he kept a list of actresses he called "overweight" on his phone.
Tyson issued a lengthy statement on Facebook Saturday, defending himself against the allegations.
Go deeper