2. What they're saying: Political world mourns loss of George H.W. Bush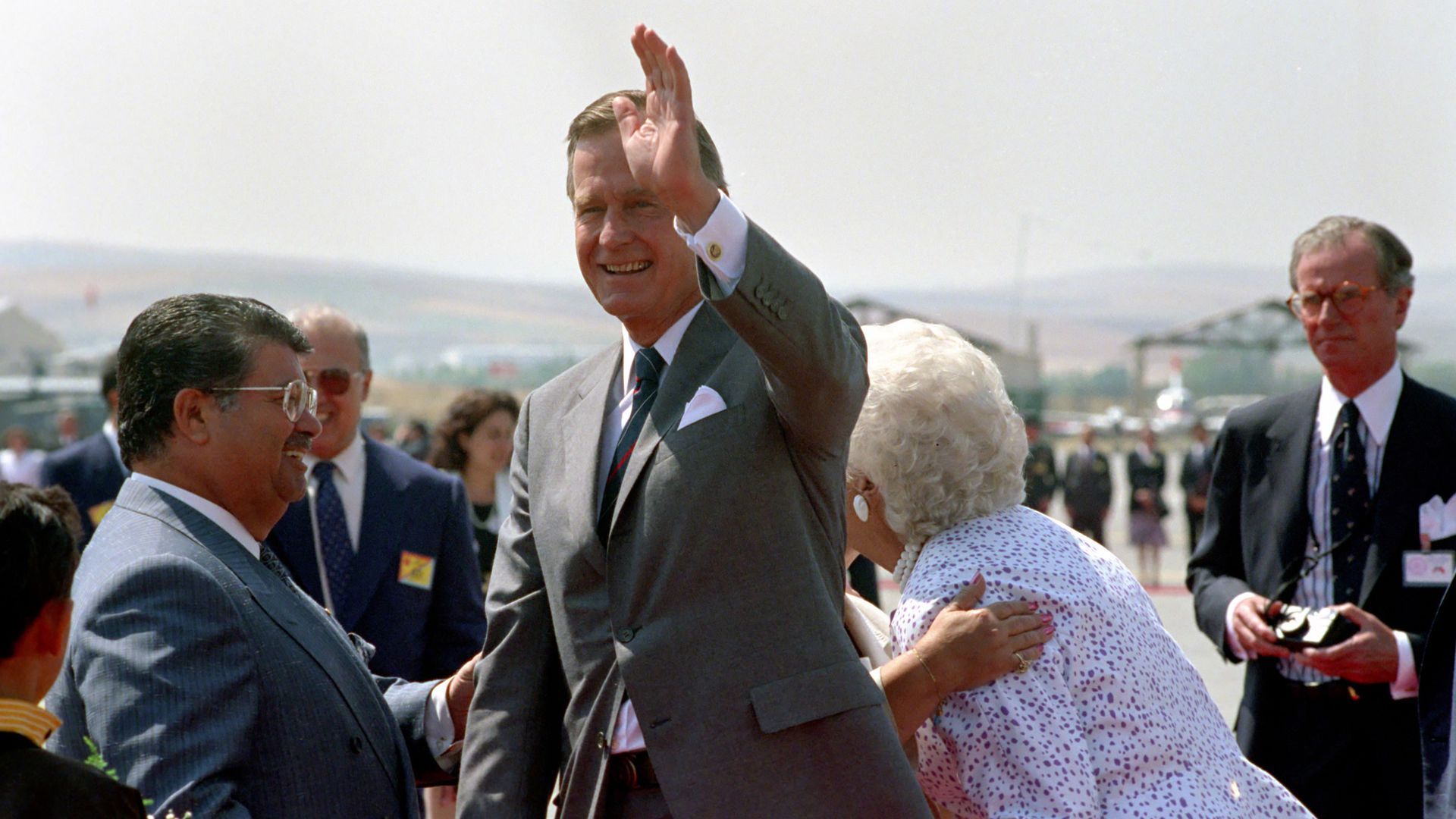 Politicians on both sides of the aisle and around the world are mourning the late Friday night passing of former President George H.W. Bush.
President Trump, who has been publicly critical of the Bush family, tweeted that Bush "led a long, successful and beautiful life. Whenever I was with him I saw his absolute joy for life and true pride in his family."
President Trump and first lady Melania Trump said in a statement that Bush's "example lives on, and will continue to stir future Americans to pursue a greater cause." Trump also tweeted that Bush's "accomplishments were great from beginning to end. He was a truly wonderful man and will be missed by all!"
Former President Barack Obama said in a statement that Bush's legacy of public service "may never be matched, even though he'd want all of us to try."
The Clintons said in a statement that "[f]ew Americans have been—or will ever be—able to match President Bush's record of service to the United States and the joy he took every day from it."
Former President Jimmy Carter:
Rosalynn and I are deeply saddened by the death of former President George H.W. Bush. His administration was marked by grace, civility, and social conscience. Through his Points of Light initiative and other projects, he espoused a uniquely American volunteer spirit, fostering bipartisan support for citizen service and inspiring millions to embrace community volunteerism as a cherished responsibility.
We again extend our heartfelt condolences to the Bush family."
Former Vice President Al Gore said he'd remember Bush "for his personal kindness and for his love of this country."
Energy Secretary and former Governor of Texas Rick Perry said, "We all were better knowing this fine gentleman. Gig 'em & God Bless."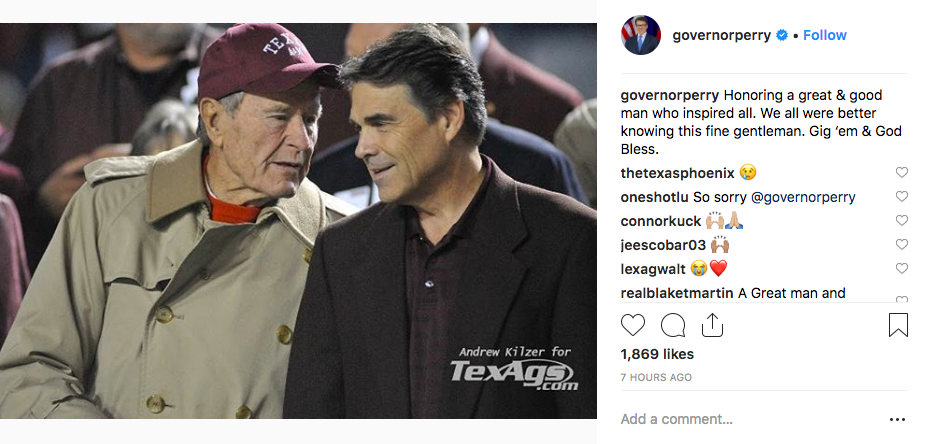 Texas Governor Greg Abbott said Bush "was a friend to all he met, he embodied class and dignity."
French President Emmanuel Macron said Bush "was a world leader, who strongly supported the alliances with Europe."
British Prime Minister Theresa May called Bush "a true friend to the UK...His statesmanship, wisdom and friendship will be much missed."
The U.S. Navy tweeted: "Fair winds and following seas, Sir. We have the watch."
Go deeper