5. Mattis claims Russia attempted to interfere in 2018 midterms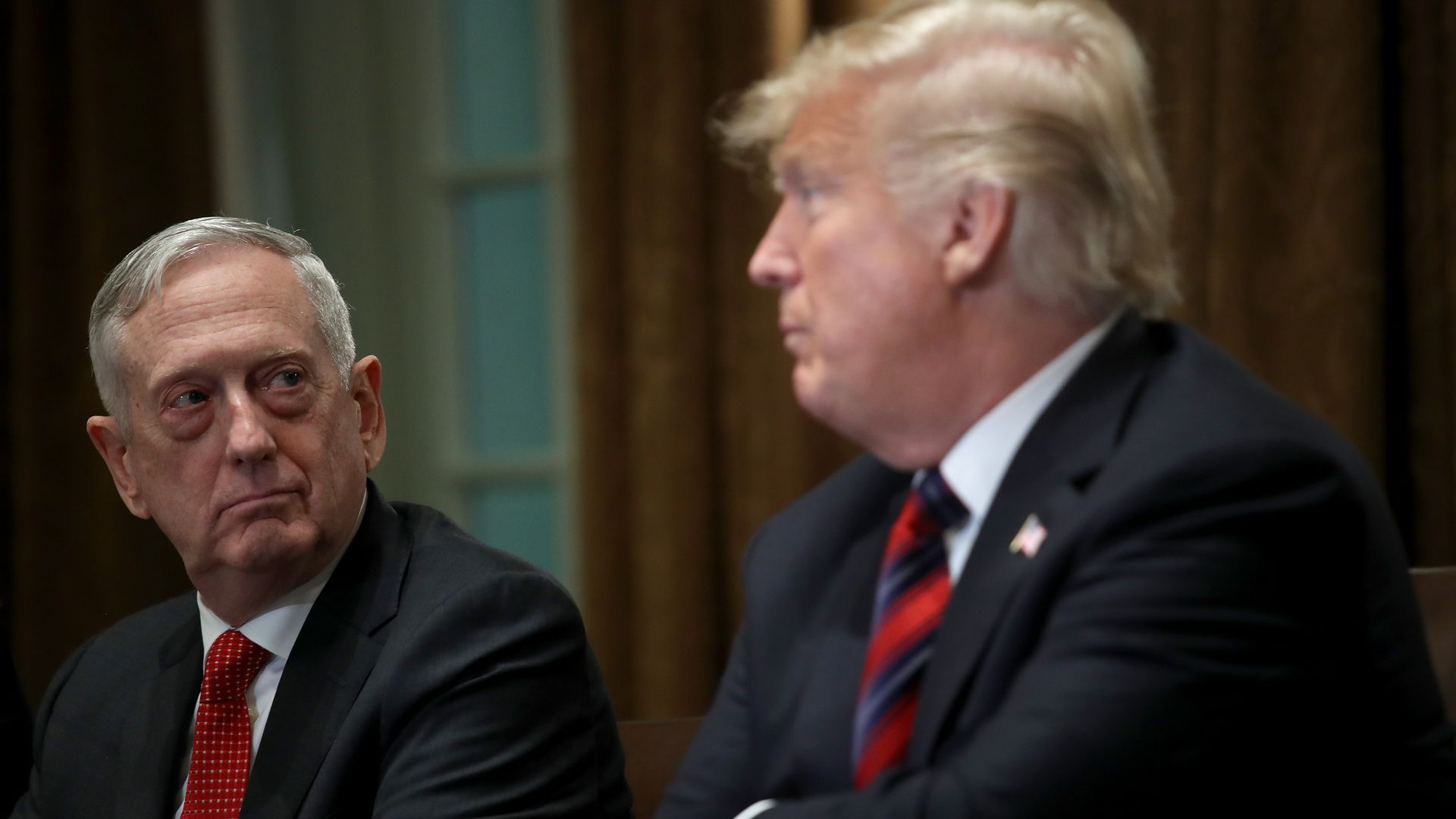 Speaking at the Reagan National Defense Forum Saturday, Defense Secretary James Mattis said that Russia had attempted to interfere in the 2018 midterm elections and that Vladimir Putin has "continued efforts to try to subvert democratic processes," CNN reports.
"There is no doubt the relationship has worsened. [Putin] tried again to muck around in our elections this last month, and we are seeing a continued effort along those lines."
Why it matters: This appears to be the first instance of a high-level Trump administration official acknowledging that Russian electoral interference continued into the 2018 midterms. President Trump canceled a meeting with Putin at the G20 summit over Russia's aggression against Ukraine in the Kerch Strait, but had an "informal conversation" with the Russian president at dinner Friday night, according to press secretary Sarah Sanders.

Go deeper