Sheryl Sandberg's shifting story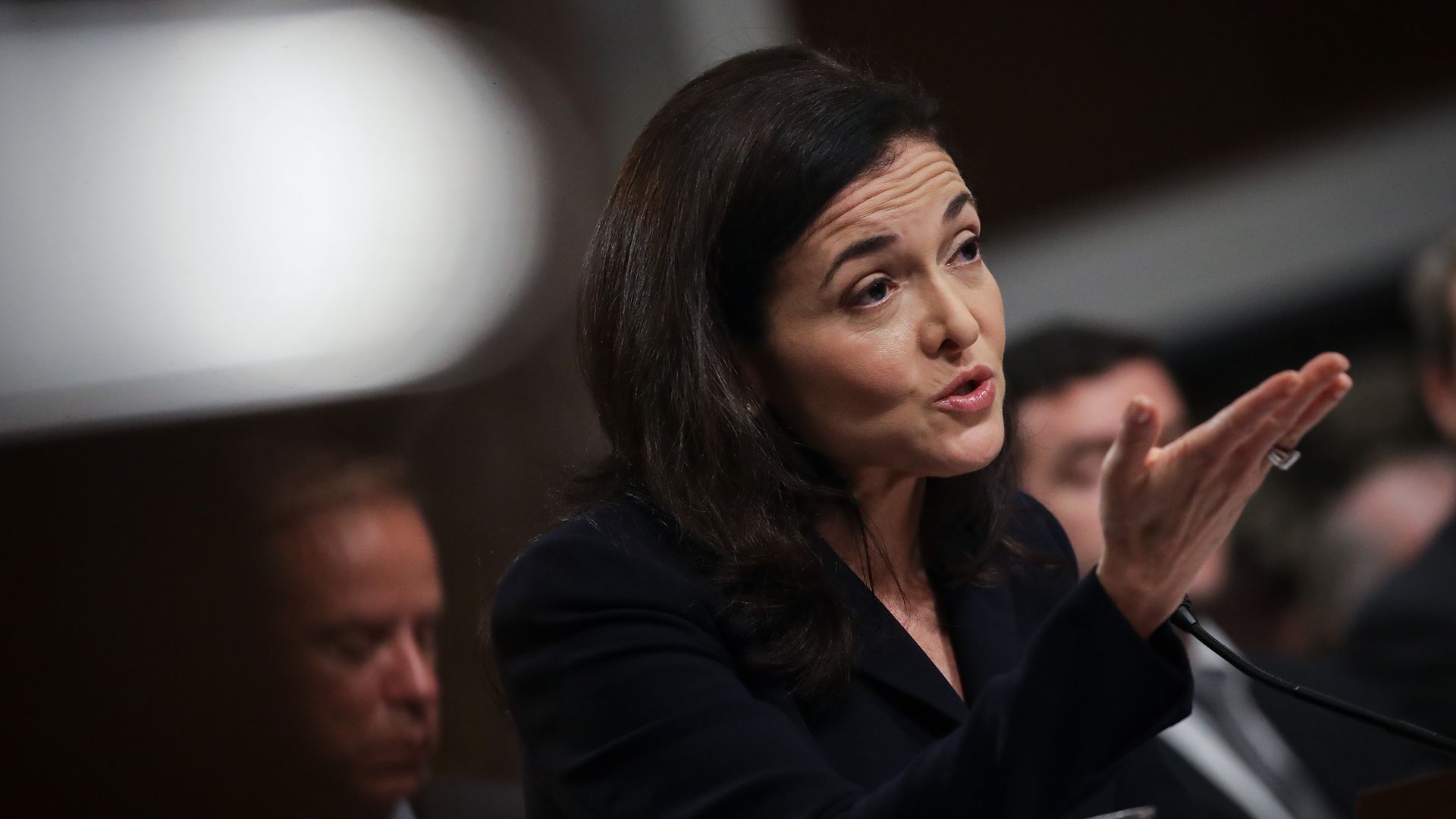 Facebook COO Sheryl Sandberg keeps adjusting the story she tells about controversies involving the company and billionaire George Soros, a frequent recipient of anti-Semitic attacks. Specifically at issue is her role in the company's reaction to criticism from Soros and in the company's relationship with a consulting firm that linked the social network's critics to him.
Why it matters: Sandberg's boss, CEO Mark Zuckerberg, has stood by her thus far. But the flow of new revelations about what she knew, and what she did, are further fraying the company's reputation.
Two weeks ago, Facebook COO Sheryl Sandberg spoke with a CBS News anchor and said she "did not know about or hire" the consulting firm, Definers Public Affairs.
Last week, she admitted that work produced by the Definers firm was part of materials that crossed her desk. So did emails mentioning the firm.
Two weeks ago, Sandberg said she respected Soros, so "I'm looking into it."
On Thursday night, the New York Times and BuzzFeed News reported that she had directed executives to look into Soros' potential financial motives in criticizing the company.
Facebook's response: "Mr. Soros is a prominent investor and we looked into his investments and trading activity related to Facebook," said a Facebook spokesperson in a statement. "That research was already underway when Sheryl sent an email asking if Mr. Soros had shorted Facebook's stock."
The spokesperson added that Sandberg never "directed research" on Freedom From Facebook, a progressive coalition advocating for the breakup of the company that was the ultimate target of the opposition research effort.
The bigger picture: Facebook and Sandberg are under intense pressure from all sides.
Earlier on Thursday, Sandberg met with activists from civil rights group Color Of Change and said the company would release an early report on a civil rights audit it is conducting.
The company hasn't met other demands put forward by the group. Sandberg personally defended Joel Kaplan, the company's top policy executive, against calls from the activists for him to be fired.
What they're saying: Some observers on Twitter noted that it's not unusual for corporations to look into the financial interests of prominent public critics. Others called loudly for Facebook's board to intervene.
Go deeper