Italian official: Nothing will come from Brussels budget standoff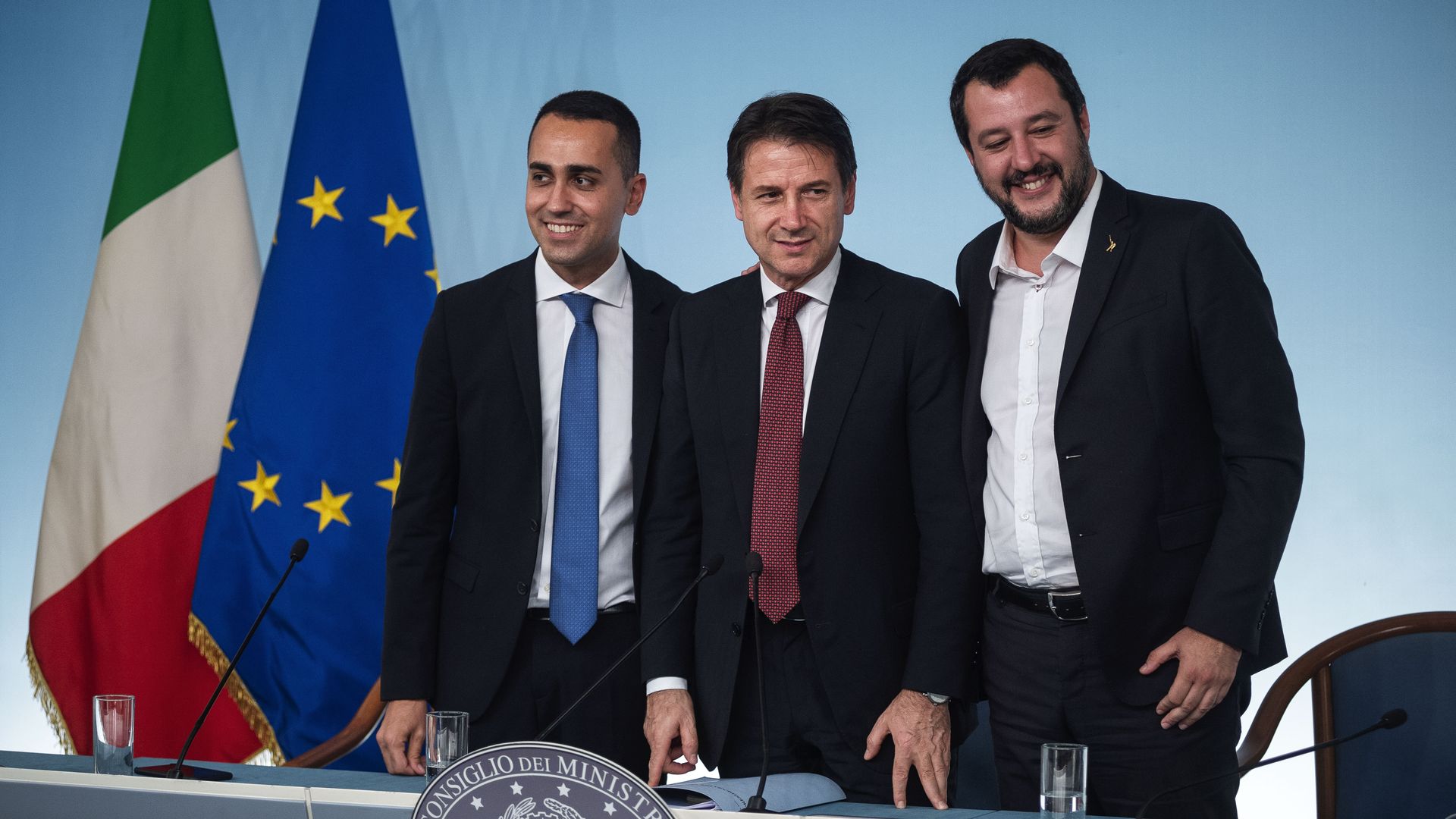 Italy's populist government is offering only limited concessions to the European Commission, which rejected Rome's big-spending budget last month and said the country risked "sleepwalking into instability."
Where things stand: The budget includes a deficit target of 2.4% of GDP, which Brussels says is too high for the debt-strapped country. Finance Minister Giovanni Tria has said the government must consider "the fears of our European partners," but Deputy Prime Minister Matteo Salvini said today that the government wouldn't consider bringing the target below 2.2%, per Bloomberg.
Michele Geraci, Italy's undersecretary of state for economic development, argued today at the Peterson Institute that what Brussels fears is a scenario in which economic growth is lower than the Italians project, bringing the 2.4% figure up to, say, 2.9%.
He says the government will crunch the numbers in the summer and, if they are on pace to exceed 2.4%, cut discretionary spending by delaying or pulling back on some programs "so that we never, never cross 2.4%."
Any fines from the European Commission are months away, he says, and will only come in the unlikely event that Italy massively overshoots their targets.
The bottom line: Geraci says the standoff has been more about "personality and politics than economics" and is already dying down. "If you have an argument, once you start smiling, usually the other guy starts smiling back at you," he said.
Go deeper