5. GOP senators' changing stance on Saudi Arabia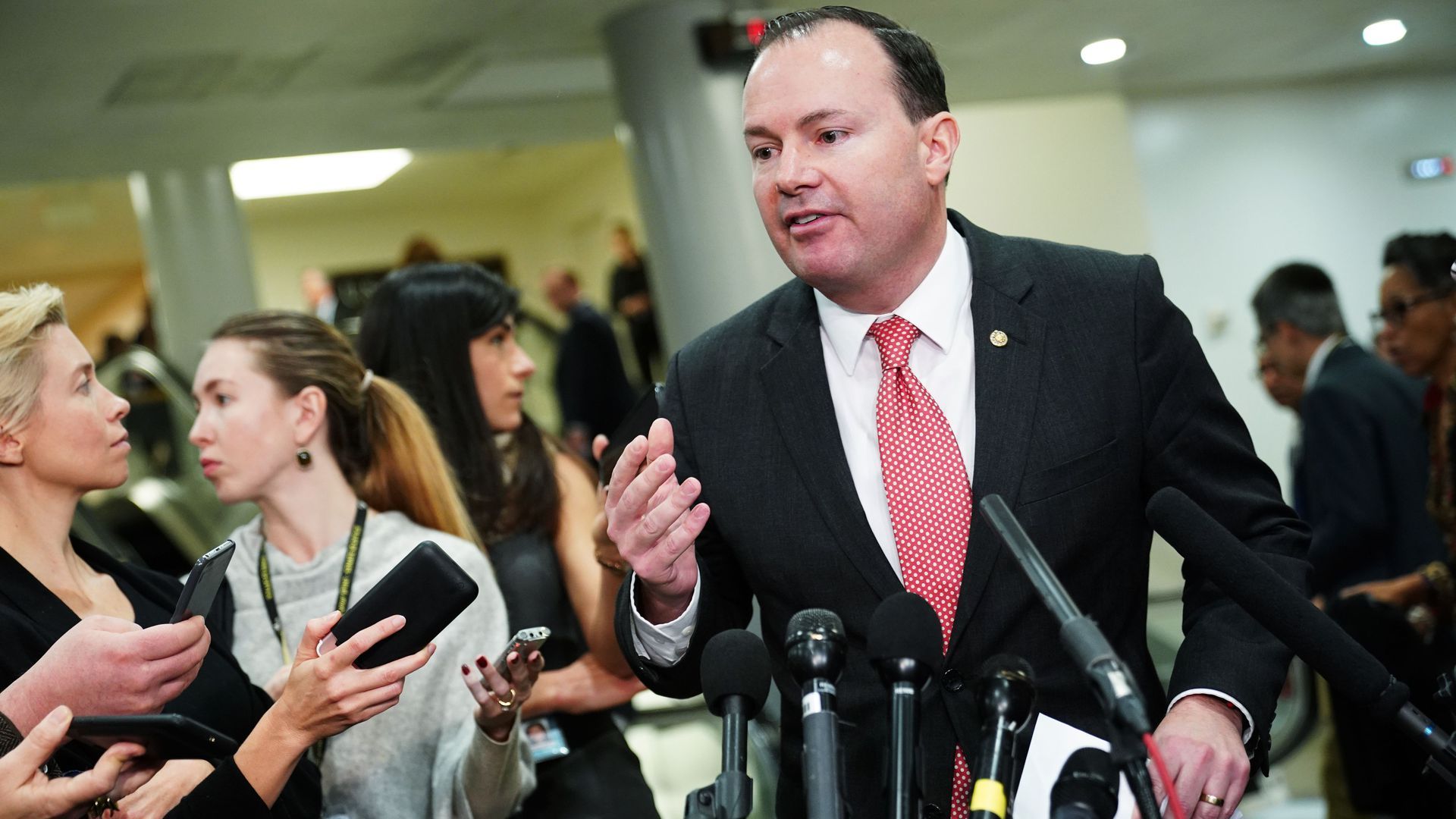 Fourteen Republicans joined every Senate Democrat to take a step toward directing the removal of U.S. support in Yemen.
The big picture: In March, only 44 senators voted for the resolution. 63 voted for it yesterday, signaling how much the situation has changed since then. Sen. Mike Lee (R-Utah), a lead sponsor of the measure, said: "The Khashoggi killing has begun a major rethinking of our relationship with Saudi Arabia. It may happen slowly, but policy with the kingdom will never be the same."
Many senators were dissatisfied with the administration's briefing earlier yesterday on Yemen.
A Dem aide told Axios that senators are unhappy that CIA Director Gina Haspel won't brief the Senate.
The measure is expected to get a final vote in the Senate. This was a procedural vote, meaning that no senator is obliged to vote "yes" again.
"Most R will flip to a no if admin gives us enough cover," texted a senior GOP aide to a member who voted for the measure.
The Republicans who voted for the measure were an interesting mix of the usual independent-minded members (Lisa Murkowski, Susan Collins, Jeff Flake, Bob Corker) and senators who have been less inclined to directly challenge the administration (Mike Lee, Lindsey Graham, Todd Young and Rand Paul). 
Go deeper:
Go deeper