2. Gene editing moves into a frightening new stage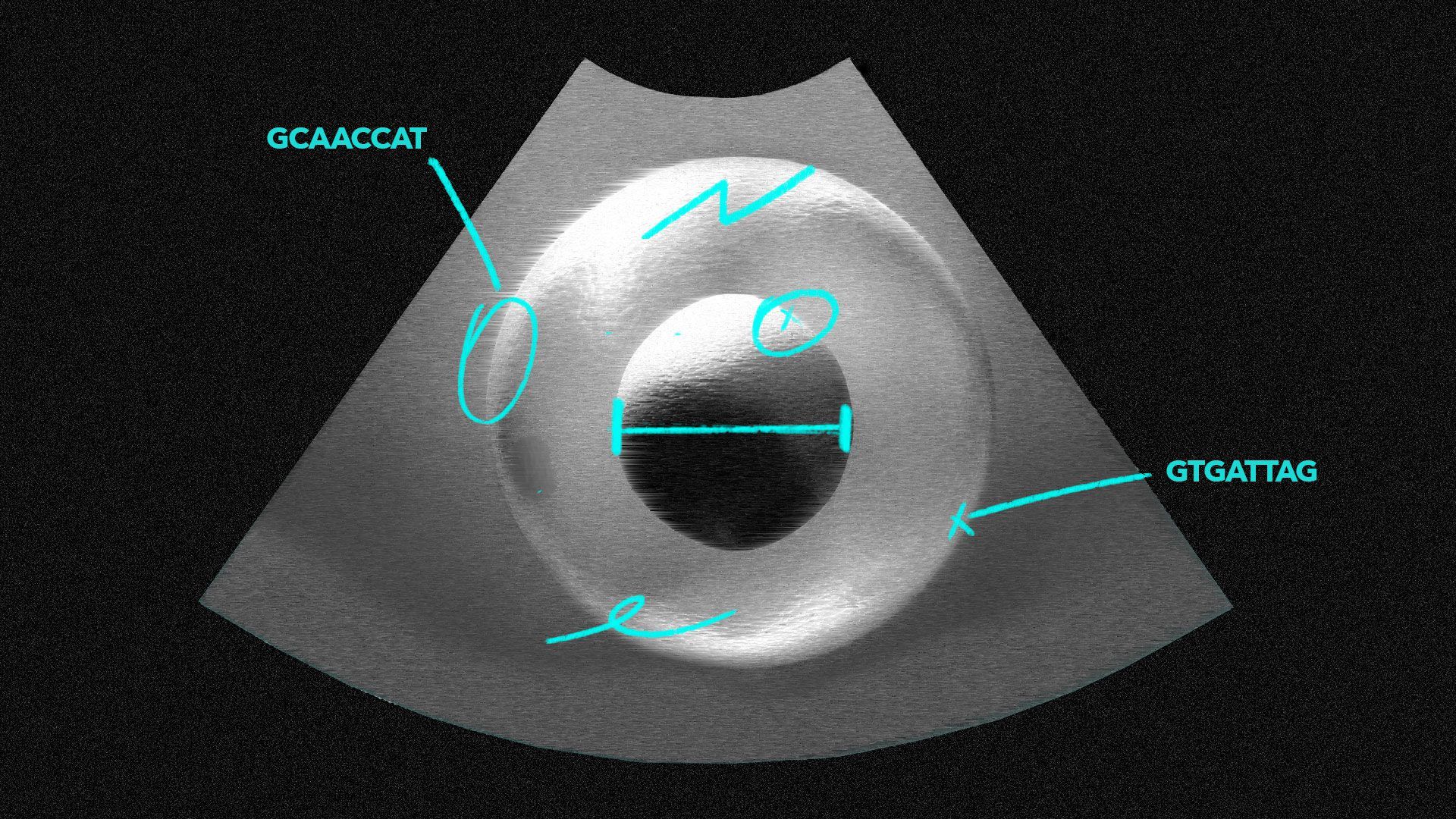 The possibility that babies from genetically edited embryos may have been born in China has pushed the science into a frightening new stage. It has become more real, even if scientists don't think it should be done in this way.
Why it matters: If nothing else, the scientific world is now talking more seriously about the implications of gene editing embryos than they did when it was just a prospect.
The international reaction has been mostly outrage.
He Jiankui, the scientist who claims he edited and implanted the embryos that resulted in a twin birth earlier this month, spoke earlier this week at a symposium in Hong Kong about how and why he decided to buck international guidelines from the U.S. and the U.K. on experimenting with editing embryos.
He stirred even more dismay when he mentioned the possibility of a second pregnancy.
Between the lines: Not everyone viewed it as a complete disaster. In fact, some scientists are ready to move ahead.
Harvard Medical School's George Daley suggested at the conference in Hong Kong that it's time to reconsider the massive amounts of research that was done over the past three years since the international guidance was created.
"Just because the first steps into a new technology are missteps doesn't mean we shouldn't step back, restart and think about a plausible" method of moving forward, Daley said.
What they're saying: There are concerns about the safety and efficacy of editing genes in adults, and editing embryos raises an even bigger ethical concern: The genetic changes and all the unknowns around them can be passed down to future generations.
Patrick David Hsu of the Salk Institute tells Axios, "This is bad, irresponsible science."
Eric Topol of Scripps Research Translational Institute says: "This was the fear — that someone, someday, would do something before it was ready. ... But, for the most part, there was international consensus that we were not ready."
National Institutes of Health director Francis Collins made it clear on Twitter that he wants to slow it down: "The need for development of binding international consensus on setting limits for this kind of research, now being debated in Hong Kong, has never been more apparent. Without such limits, the world will face the serious risk of a deluge of similarly ill-considered and unethical projects."
What to watch: Scientists are cautious about predicting what the impact will be, in part because the details of this claim are thin. The way medical ethicist Jonathan Moreno from the University of Pennsylvania talks about it illustrates the conflict: He's aware of its potential to change the trajectory of science, but also skeptical that this particular experiment is real.
Moreno says the situation reminds him of other times in history where there were tremors in the science world, like the death of 18-year-old Jesse Gelsinger in 1999 from a gene therapy trial that led to years of diminished research.
"I think it could be a huge event, like the Gelsinger death ... especially if there really is a third baby. On the other hand, he hasn't [published] anything, so we can't be sure."
The bottom line: The alarm over what could be next is real. Moreno says there's concern it could hinder current research projects, and Hsu says there's hope it may spur more needed transparency in research. But the science is moving forward, and we're all going to have to grapple with what's next.
Go deeper:
Go deeper