After meeting cancellations, more headaches await Trump at G20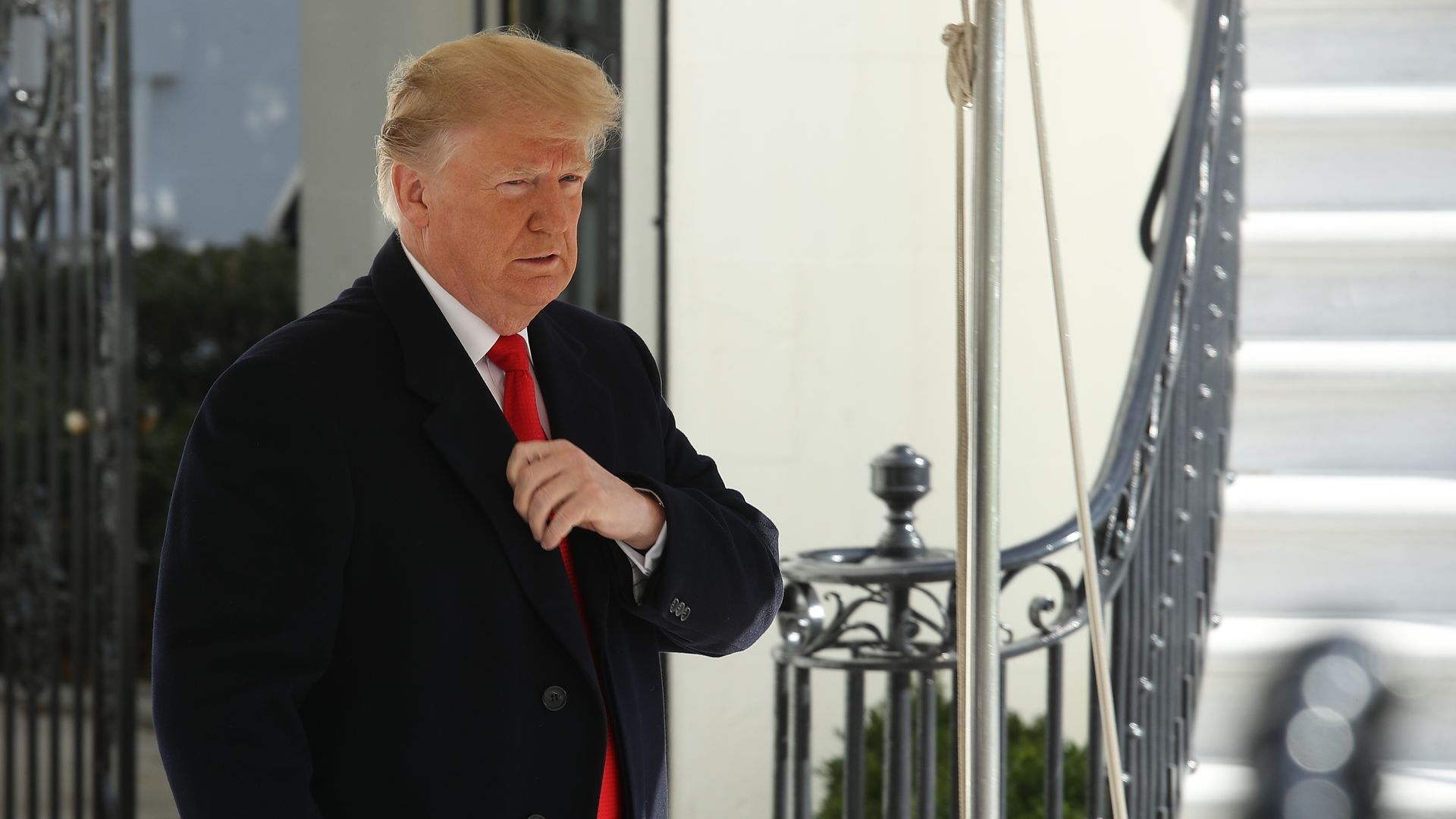 President Trump is flying to Argentina today for the G20 Summit, and, after he canceled a meeting with Russian President Putin and downgraded another with Turkish President Erdogan, it's already off to a rocky start.
What to watch: The summit will be fraught with strategic problems. On Trump's plate will be questions about European security in the face of Russian military aggression; America's Middle East plans now that Saudi Arabia is becoming an international pariah and the Senate has moved to reject the administration's support for the Yemen war; U.S. plans to disregard international asylum standards along the Mexican border; and rising global concerns about climate change.
Here are the top issues Trump will confront in meetings with foreign leaders:
Japan's Abe: Devising a workable plan for ending North Korea's nuclear ambitions. North Korea is continuing to develop its nuclear and missile programs in secret, despite assurances to the contrary made by Kim Jong-un to President Trump. With a key stake, Japan is taking a hard position, one that will create concerns for South Korea's Moon, who is taking a more amicable approach.
China's Xi: Deciding whether to end the jointly destructive tariffs on hundreds of billions of dollars in goods. Markets have been shaky and Trump's political base is feeling blowback from his tariffs policy, opening the door to deal-making. An agreement to pause new tariffs while conducting negotiations to resolve the trade conflict would be a practical way forward.
Turkey's Erdogan: Discussing strategies to resolve the Syrian war and prevent the re-emergence of ISIS. The U.S. now controls nearly one-third of Syria, but ISIS is not fully extinguished. Cooperation with Turkey, Syria's northern neighbor, is crucial to negotiating an end to the conflict. But Turkey still presents challenges to Trump's Iran and Gulf policies. And Trump may be fearful of offending Saudi Arabia by meeting formally with Erdogan and not with Muhammad bin Salman, so he isn't.
With the canceled Putin meeting, nuclear insecurity will now become a greater concern as both the U.S. and Russia put off renewing their treaty commitments.
The bottom line: The G20 Summit will highlight many of the most intractable problems the U.S. faces abroad. Trump will need to redouble his engagement with the international community in order to resolve ongoing nuclear uncertainties, economic clashes and military quagmires.
Joel Rubin is the president of the Washington Strategy Group and the former deputy assistant secretary of state for the House of Representatives.
Go deeper