3. Kudlow on Trump's China meeting: "We're strong, they're not"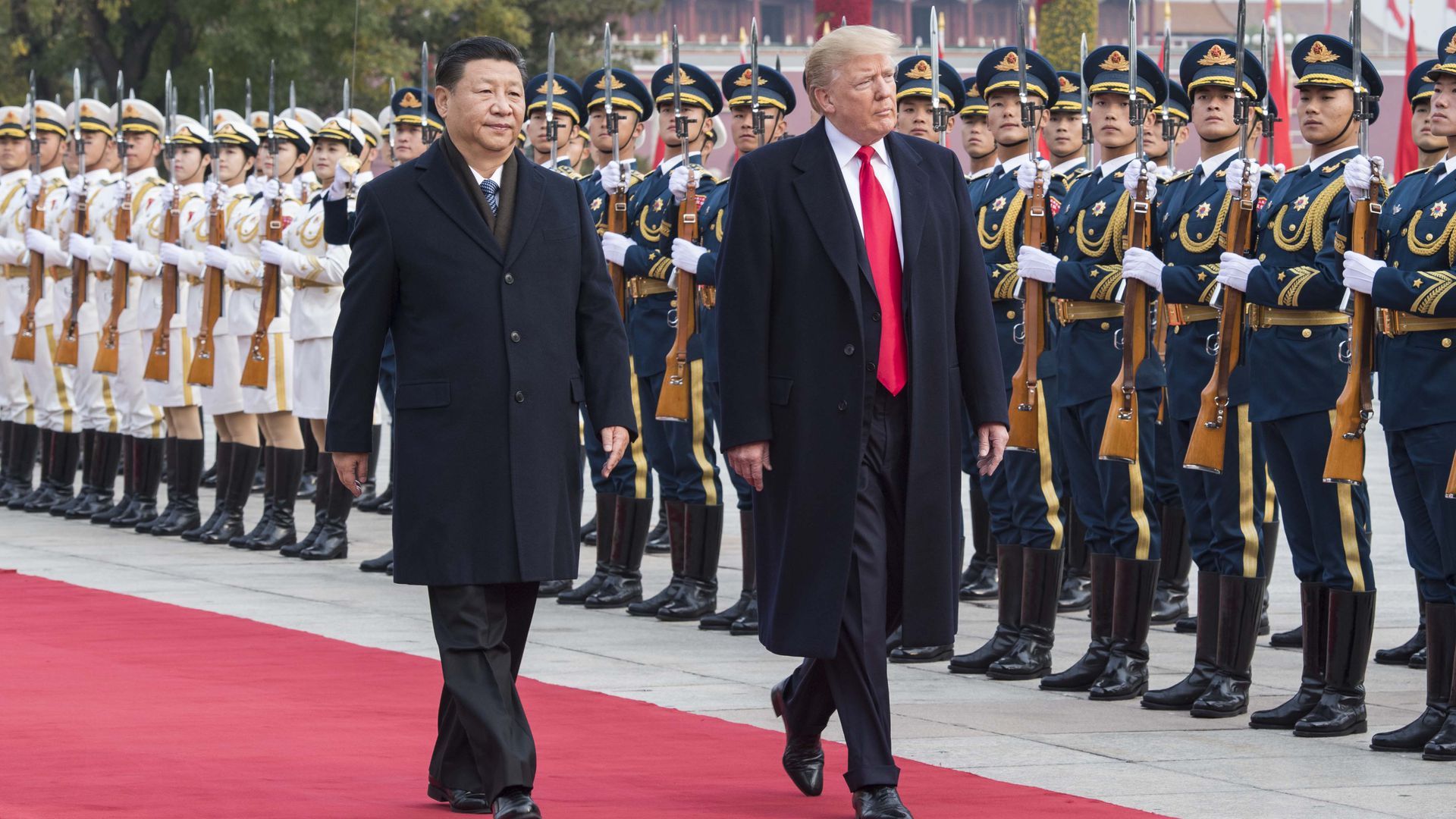 Larry Kudlow, President Trump's chief economic adviser, said China should be prepared for a massive slate of new tariffs absent a breakthrough in Trump's meeting at the G20 on Saturday with Chinese President Xi Jinping, and it needs to understand that Trump will continue his hardline approach as long as he's in office.
Why it matters: Trump threatened to raise existing tariffs on China to 25% and impose tariffs on an additional $267 billion in Chinese imports "if we don't make a deal" in yesterday's interview with the Wall Street Journal. Kudlow said in a briefing with reporters Tuesday that it's up to Xi to change Trump's mind because, "as we've all learned, he means what he says." He also insisted that it's Trump who enters the meeting with the upper hand: "We're strong, they're not. From an economic standpoint, I like the position we're in frankly. I like our negotiating position."
Kudlow said the meeting was "a great opportunity" for a breakthrough, but only if China comes in with new ideas and far more flexibility than they've shown thus far. He mentioned intellectual property, forced technology transfers, "so-called joint ventures" and cyber hacking as key issues for discussion.
There's been considerable speculation that Trump and Xi will agree to a short-term truce, in part because the markets would react so negatively if, as Kudlow warned was possible, things "deteriorate more."
Kudlow said Trump has shown some optimism about the meeting, but has grown deeply frustrated by China's "unsatisfactory responses" to his demands.
Between the lines: Axios contributor Bill Bishop says Kudlow is right, to a degree, that the Chinese "don't seem to understand that the tactics that worked in the past in D.C. no longer do."
On that note, Kudlow added, "President Xi might have a lot more to say in the dinner. I hope he does by the way, I think we all hope he does so we can break through the barriers, these impasses. Because at the moment, we don't see it."
What to watch: The meeting will take place over dinner at the summit in Buenos Aires, where Trump will also be meeting with Russian President Vladimir Putin. Kudlow said the Xi meeting won't just be about trade, as Trump's national security team also has agenda items.Go deeper:
Go deeper