The ethical red flags of genetically edited babies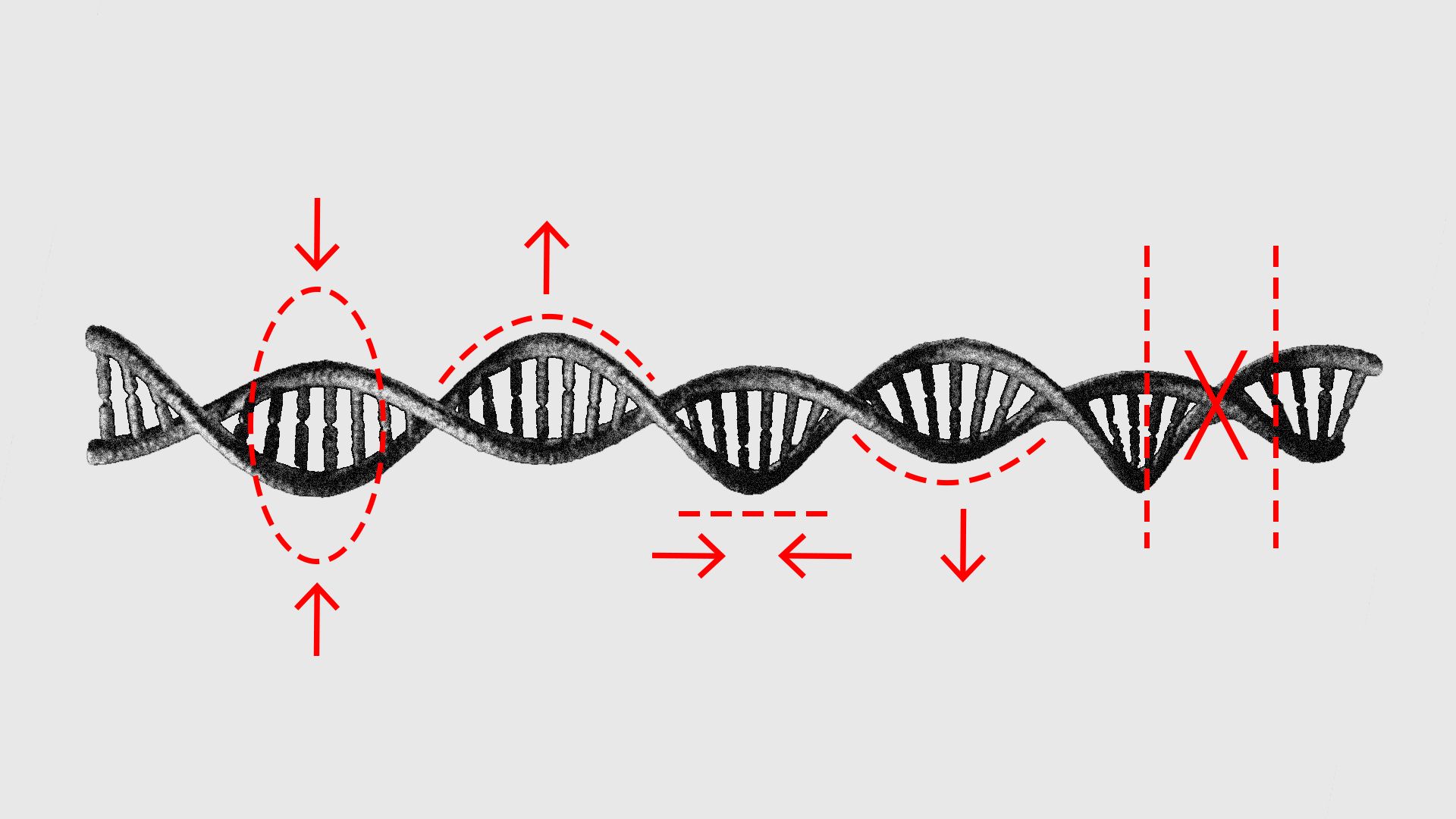 Ethicists and experts are afraid of what comes next, now that a Chinese scientist claims to have created the world's first genetically engineered child.
The big picture: The way this project was targeted, conducted and announced has raised red flags about the ethical use of gene-editing tools — and some experts fear "designer babies" are the next logical step.
Driving the news: Chinese scientist He Jiankui announced Sunday night that a pair of twin girls had been born from embryos he modified using the gene-editing tool known as CRISPR.
He hasn't provided solid proof, but if it's true, it would be the first time the technology has been used to engineer a human.
What they're saying: The inventors of CRISPR technology did not seem pleased with the development — one called for a moratorium on implantation edited embryos into potential mothers.
"I hope we will be more cautious in the next thing we try to do, and think more carefully about when you should use technology versus when you could use technology," said Jessica Berg, a bioethicist at Case Western Reserve University.
Between the lines: Several specific factors in He's work sent up ethical red flags.
Many scientists had assumed that, when this technology was first used in humans, it would edit out mutations tied to a single gene that were certain to cause a child pain and suffering once it was born — essentially, as a last resort.
But He used CRISPR to, as he put it, "close a door" that HIV could have one day traveled through. That has prompted some speculation that this project was more about testing the technology than serving an acute medical need.
"That should make us very uneasy about the whole situation," Berg said. "Of all the things to have started with, it does make you a little suspicious about this particular choice."
The intrigue: There's a lot we still don't know about He's work, and that's also contributing to an attitude of skepticism.
How many embryos did he edit and implant before these live births?
How will he know it worked? As the children age, they'll likely have their blood drawn and those samples will be exposed to HIV in a lab, but researchers aren't going to tell them to go out and have unprotected sex or use intravenous drugs — another reason HIV seems like an odd starting place for human gene editing.
How did this even happen? The university where He worked said he was on leave, and Chinese officials have said he's under investigation. But gene editing is a pretty hard thing to freelance.
The other side: He defended his work in a video message, saying, "I understand my work will be controversial, but I believe families need this technology and I'm willing to take the criticism for them."
"Their parents don't want a designer baby, just a child who won't suffer from a disease which medicine can now prevent," He said.
Yes, but: Now that this threshold may have been crossed, attempts to create "designer babies" — within the limitations of what CRISPR can do — probably aren't far off, some experts fear.
There are "likely to be places that are less regulated than others, where people are going to attempt to see what they can do," Berg said. "I wouldn't say everything in the world has changed now, but it's certainly the next step."
Go deeper