The electric vehicle stakes of GM's restructuring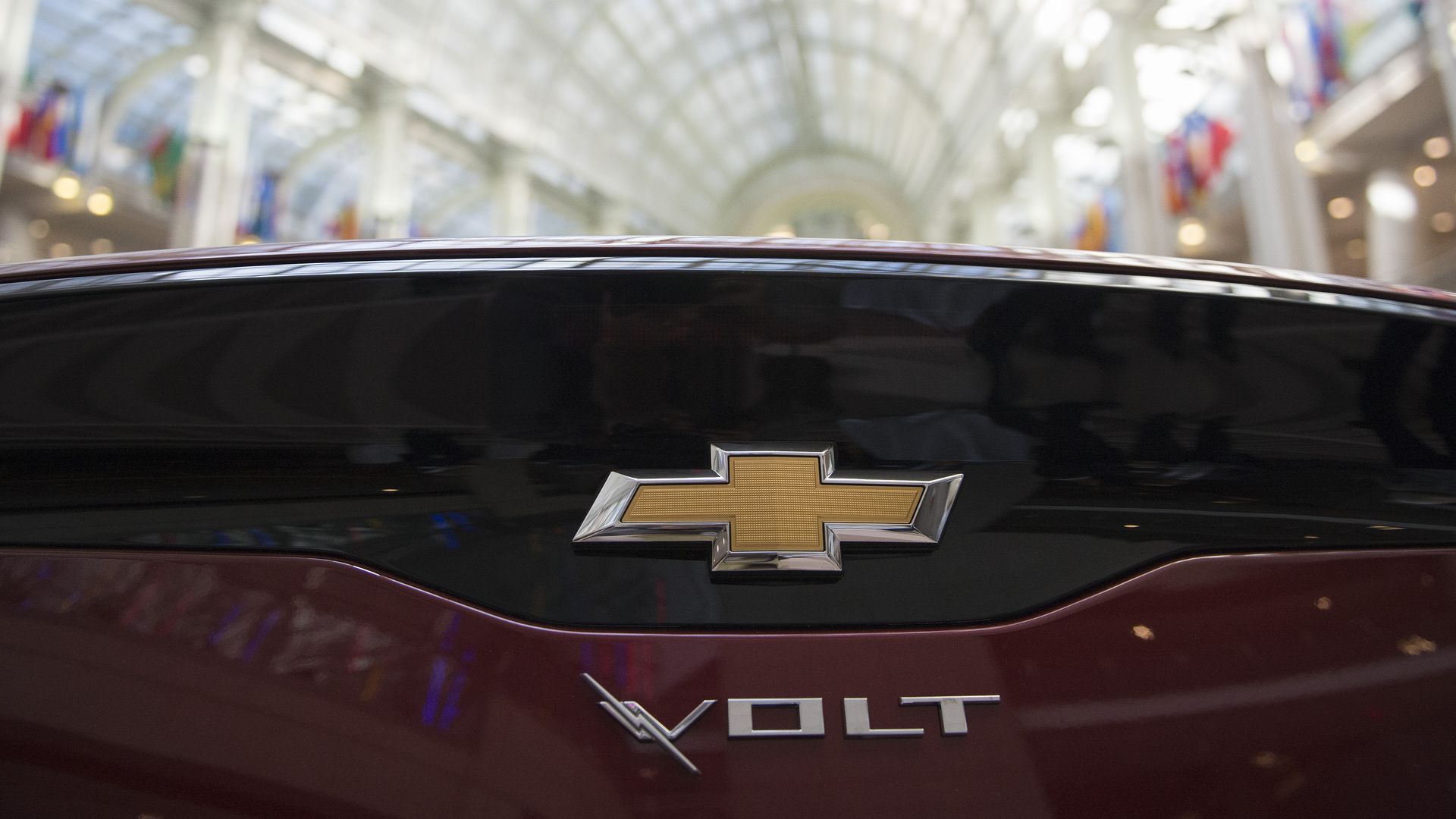 General Motors' plan to shutter several plants and cut thousands of workers is a glimpse into big changes that may loom as major automakers make the slow transition to electric vehicles.
Driving the news: As my Axios colleagues reported, GM said Monday that it will cut 15% of its salaried workforce, estimated to be more than 14,000 people in North America. It will idle factories in Michigan, Ohio, Maryland and Canada.
The intrigue: The auto giant called it part of a restructuring that will help devote more resources to fully battery-powered offerings — even as it also focuses on larger gasoline-powered products in the move away from some sedans.
The company is focusing on crossovers, trucks and SUVs, while "resources allocated to electric and autonomous vehicle programs will double in the next two years," the company said.
By next year, it will no longer make the Buick LaCrosse, the Chevrolet Impala, or the Cadillac CT6 sedan.
The plan also includes killing off the Chevy Volt, a plug-in gasoline-electric hybrid with limited range first launched in 2010.
The big picture: Autotrader analyst Michelle Krebs called the GM move the result of several forces, including a downturn in the North American and Chinese markets, a consumer shift toward SUVs, and tariffs and trade policy.
But one impetus is to position itself for electric and autonomous offerings that won't be money makers any time soon, she tells Axios. "It has got to be very profitable right now to finance all that."
The automaker plans to launch at least 20 all-electric models by 2023.
"GM is really betting big on autonomous and electric vehicles, and so it has got to shore up its profits right now prepare for that future."
— Michelle Krebs
But, but, but: Via Greentech Media, the Union of Concerned Scientists' David Reichmuth offers a critical view of GM's near-term positioning for its long-term, more electrified future.
"I like what they said about electrification; the problem is what they're investing in," he tells Greentech, noting the company's focus on SUVs and pickups.
"I think GM and a lot of the companies know that electrification is the future, but they're prioritizing the short-term profits from some of these less efficient gasoline vehicles," he says.
What's next: Mark Muro, a Brookings Institution expert in industrial transitions, also tells me the GM move is about slowing sales in the U.S. and China and the shift away from sedans.
But he adds, "The changes are equally all about accelerating the company's move toward into the future of mobility. In that sense the restructuring reflects the company's aggressive transition from gas to electric and analog to digital."
That will shift the employee base, with more emphasis on software engineers and electrical engineers, Muro says. He called the changes part of maintaining a competitive industry.
"There will be excruciating pain in some places left behind," Muro says.
Go deeper:
Go deeper