Young immigrant centers are plagued by safety threats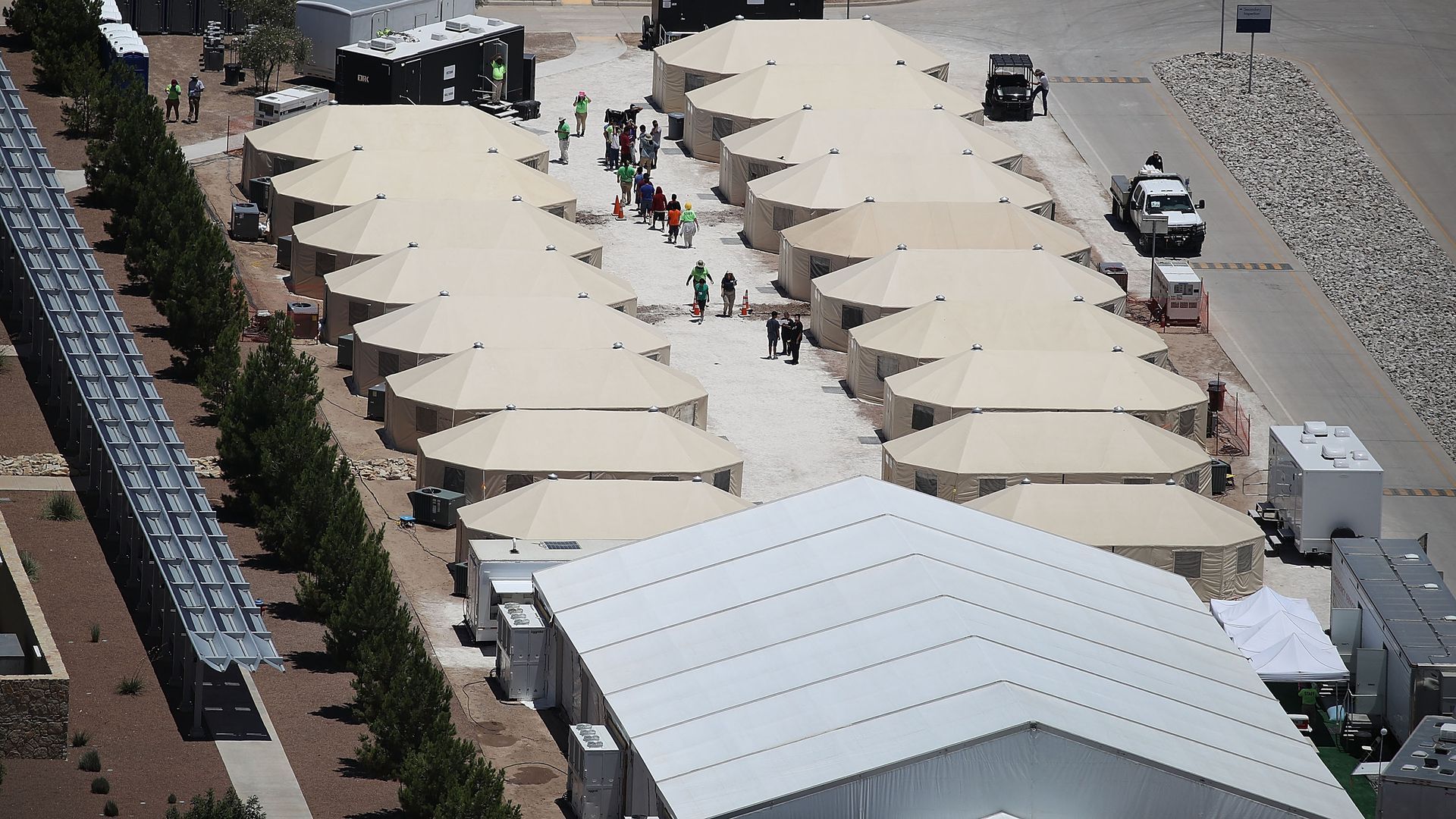 Government facilities for immigrant youth are struggling to deal with threats to their safety, including a young woman who cut herself with a sewing needle, a fight in which one boy repeatedly kicked another in the head, and a 6-year-old who tried to run away, according to an investigation by the Associated Press.
Why it matters: These facilities are holding about 14,000 immigrant children throughout the country. Those numbers are likely to increase, since it's taking longer to reunite them with relatives who are afraid of being deported.
The big picture:
"Amid the global uproar over family separation, the Trump administration presented the facilities as caring, safe places for immigrant children."
"But as records obtained by the AP show, the child detention system is already overtaxed. Children are acting out, sometimes hitting each other and trying to escape, and staff members struggle to deal with escalating problems."
"Many crossed the border without their parents and are having to wait longer in detention to be placed with relatives or sponsors, who are being dissuaded to come forward out of fear they'll be arrested and deported."
The bottom line, according to Dr. Alan Shapiro, a pediatrician who works with y0ung immigrants: "We can't treat children for trauma while we're traumatizing them at the same time."
Go deeper