Catastrophic climate scenarios come true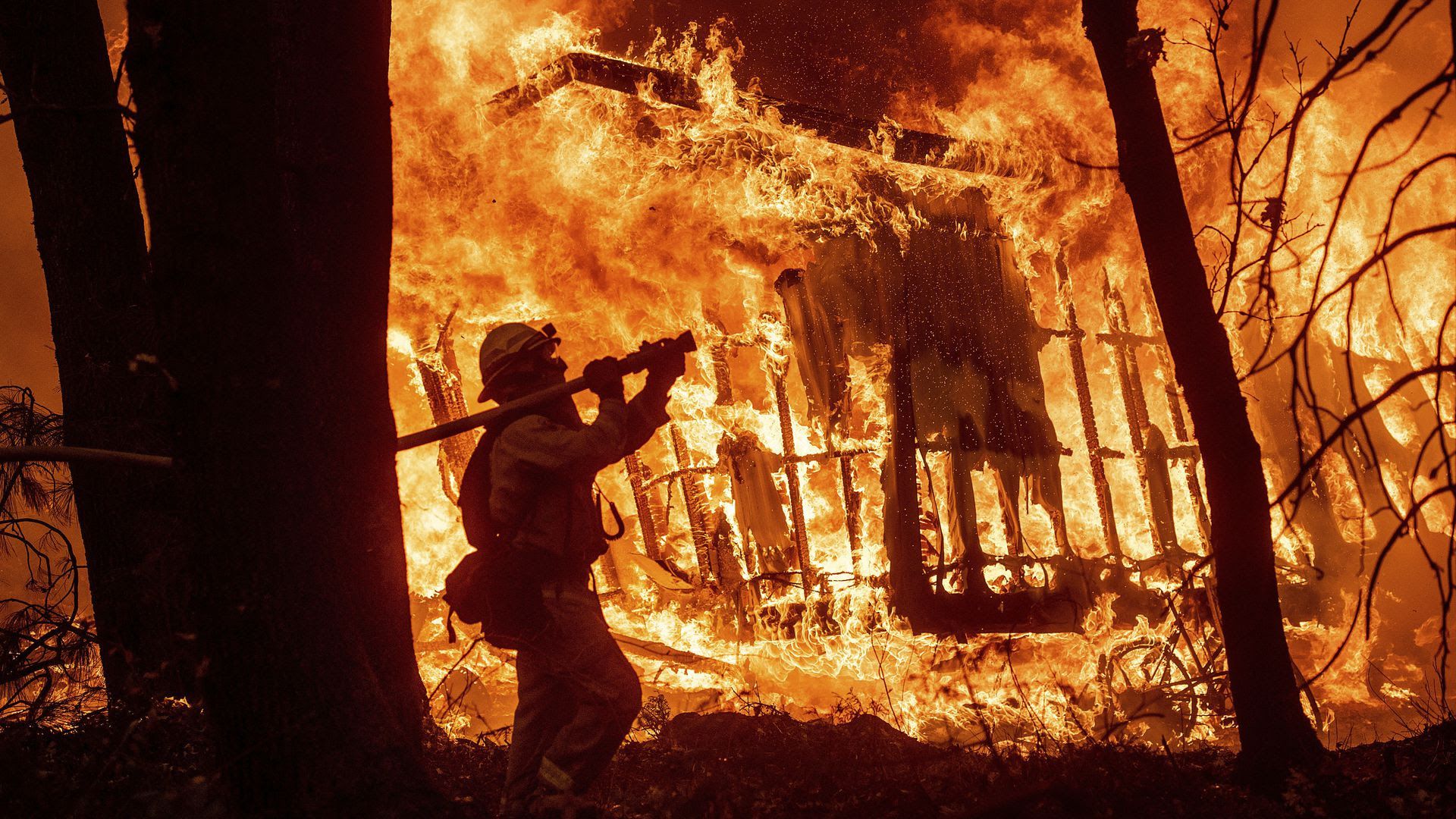 In three increasingly strident reports — two in the past two months — scientists reach the dire, unified conclusion that global warming is already costing lives and inflicting a mounting economic toll.
Why it matters: It will take unprecedented global action to avert potentially catastrophic scenarios in many of our lifetimes.
The latest report, with the release buried by the Trump administration on Black Friday, warns under the present course of emissions, "It is very likely that some physical and ecological impacts will be irreversible for thousands of years, while others will be permanent." 
The report, written by scientists at 13 federal agencies and extensively peer reviewed, concludes that the impact of global warming is outpacing previous projections.
The takeaway: The pace and extent of economic growth will be increasingly curtailed by a sweltering, flooded and more hostile planet. 
Call it Mother Nature's recession, if you will, except it will be an extended downturn.
The only way to avoid that would be significant steps to adapt to global warming while sharply curtailing emissions — which isn't the course we're on now.
The Black Friday climate report, formally known as the National Climate Assessment, follows a landmark U.N. science report in October, and Volume I of yesterday's report, published a year ago.
The bottom line: The decisions made in the next few years will set the course of the planet's climate far into the future.
Go deeper