2. Why Nancy Pelosi will be Madam Speaker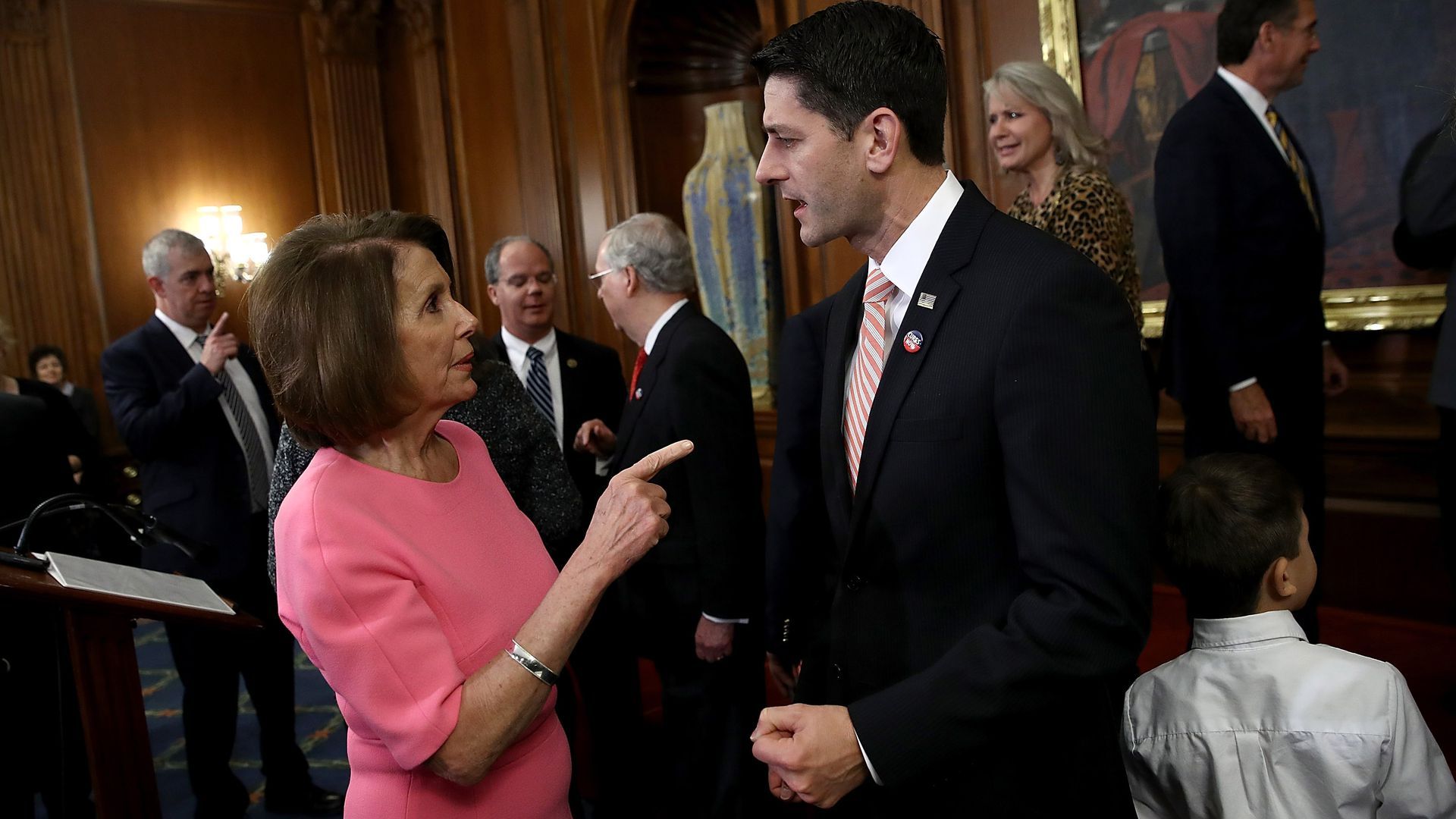 Nancy Pelosi's "relentless honey-over-vinegar approach to dealing with political headaches — which she learned at the foot of her father, former Baltimore mayor Thomas D'Alesandro Jr. — has been critical to sustaining her grip on power since Democrats won the House majority this month," the WashPost's Mike DeBonis and Bob Costa report:
"She has personally courted disgruntled members in meetings and by phone while deploying her sprawling network to bolster her bid among both liberals and moderates, all but overwhelming her critics with her ability to outmaneuver them."
Why it matters: "According to several aides involved in their discussions, Pelosi's tenacity has rattled and weakened the ragtag group of rebel Democrats, mostly men, who have struggled to recruit a challenger."
Go deeper