4. British MPs urge boycott of Google, Facebook over terrorist content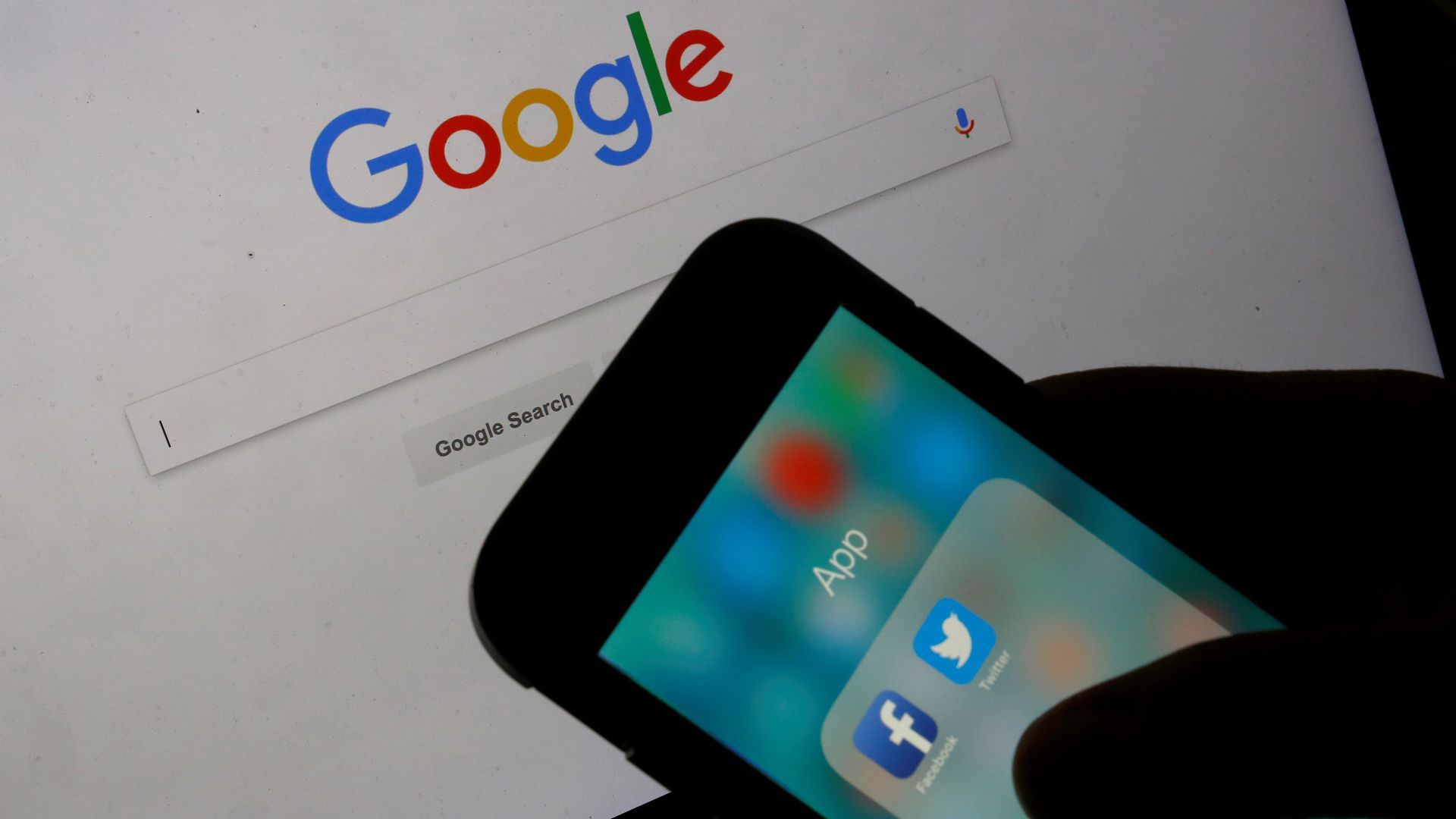 Advertisers should boycott tech giants like Google and Facebook to force them to effectively address the "scandal" of online terrorist content, members of UK's Parliament said, according to The Times of London.
The big picture: Social networks and web companies are under pressure around the world to police extremist content on their sites that facilitate the spread of radicalized material. Despite hiring thousands of people to identify and quickly take down such content, staying ahead of malicious actors online has proven to be very difficult.
The backdrop: Salman Abedi, who killed 22 people at an Ariana Grande concert in Manchester last year, reportedly learned how to build a bomb by watching a YouTube video. Extremist content online may have helped radicalize attackers at London Bridge and Westminster, per the Daily Mirror.
What they're saying: Web companies have not done enough to take down extremist content and prevent terrorists from using their platforms as a "safe haven," MPs wrote in a report from the Intelligence and Security Committee, a parliamentary watchdog.
The report acknowledged the companies are engaging more on the issue, but have made "little tangible progress."
Appealing to the internet giants' sense of social responsibility hasn't worked, it says, so businesses should threaten to pull advertising to pull on "financial leavers" to force the platforms to listen.
Between the lines: Major brands such as Unilever and Procter & Gamble have in the past threatened to pull advertising until the web platforms meaningfully dealt with fake news and divisive content. But with Google and Facebook commanding such huge user bases and such a large share of advertising spending, it's very difficult for marketers to abandon them. Go deeper: Social media's new job: content cop
Go deeper