2. Sexual harassment remains rampant in tech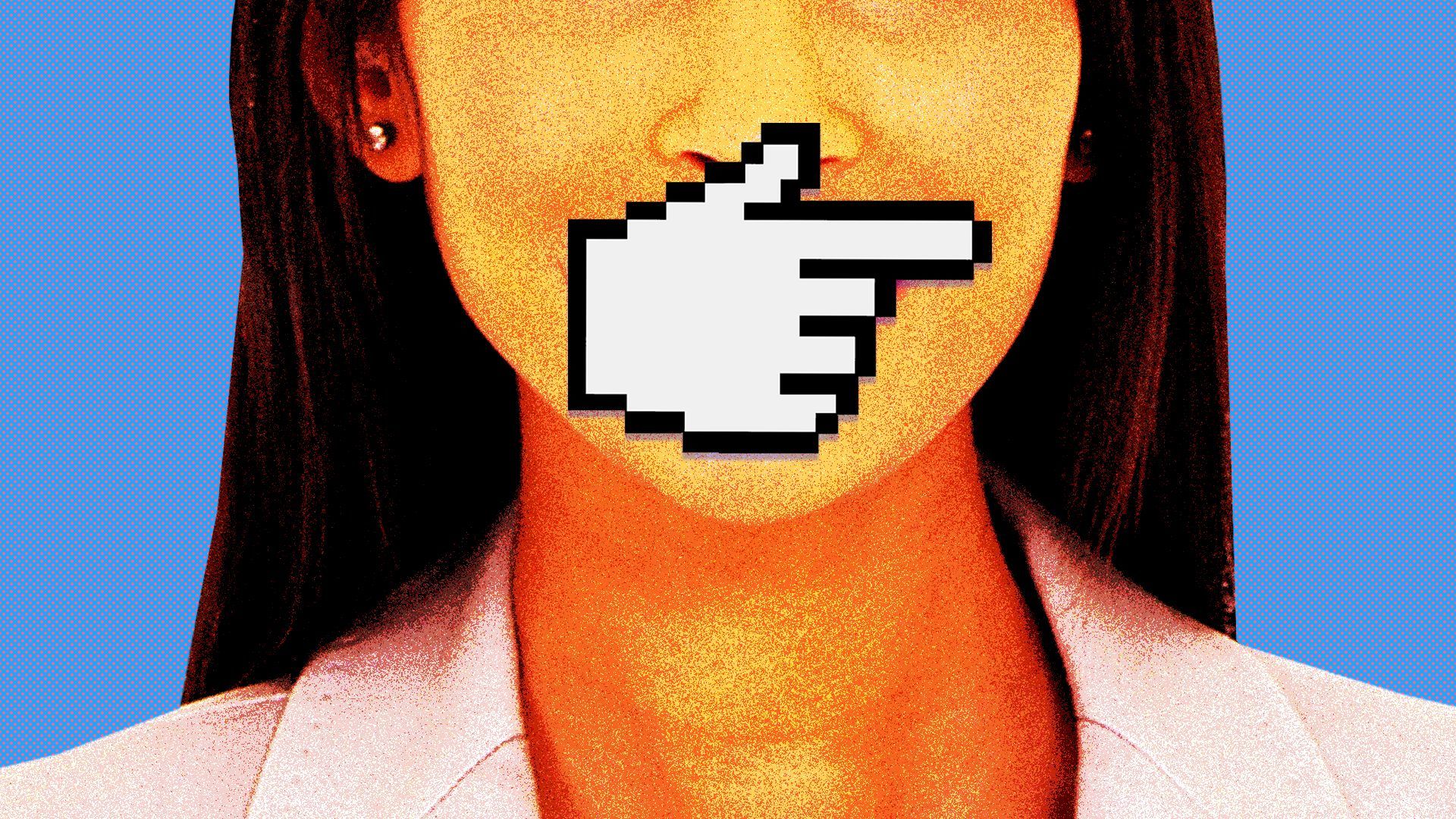 The tech industry loves to tout itself as a meritocracy, but its inequalities remain sharp: Not only are women vastly underrepresented, they are also highly likely to encounter sexual harassment.
By the numbers: Even with a heightened awareness of such issues, spurred by the #MeToo movement, one-third of women in tech say they have received or witnessed unwanted physical contact in the last year, according to a recent survey by FTI Consulting and Mine the Gap.
Nearly half experienced or witnessed harassment or assault in the last 5 years.
Those figures for the tech industry were worse than in other industries represented in the survey, including notoriously male-dominated fields like energy and finance.
"People think that the tech industry is very progressive," FTI's Elizabeth Alexander tells Axios. But, she adds, open workplaces and flat organizational charts don't equal an inclusive workplace — and might even create opportunities for unwanted contact.
Why it matters: There is a lot of talk in the industry about teaching girls to code and recruiting more women for tech jobs. But without addressing sexual harassment and other forms of bias, tech companies won't be able to attract a more diverse workforce and retain those entering the field.
What's next: Alexander says tech companies need to examine themselves with a tougher eye on everything from office culture to sexual harassment training to how well represented women are in leadership.
"You need to treat sexual harassment and other sexual misconduct as workplace safety issues," she said.
Even microaggressions and unconscious bias can lead to a culture where harassment is more likely to occur.
"Go beyond what's legally required," Alexander says.
Among her recommendations are sexual harassment trainings that are frequent, mandatory for all employees and interactive.
"You can't get away with a webinar once every 18 months."
—
Elizabeth Alexander
The bottom line: The tech industry still has a lot of work to do to foster an inclusive workplace.
Go deeper:
Go deeper