Self-flying aircraft an overlooked opportunity in autonomous transport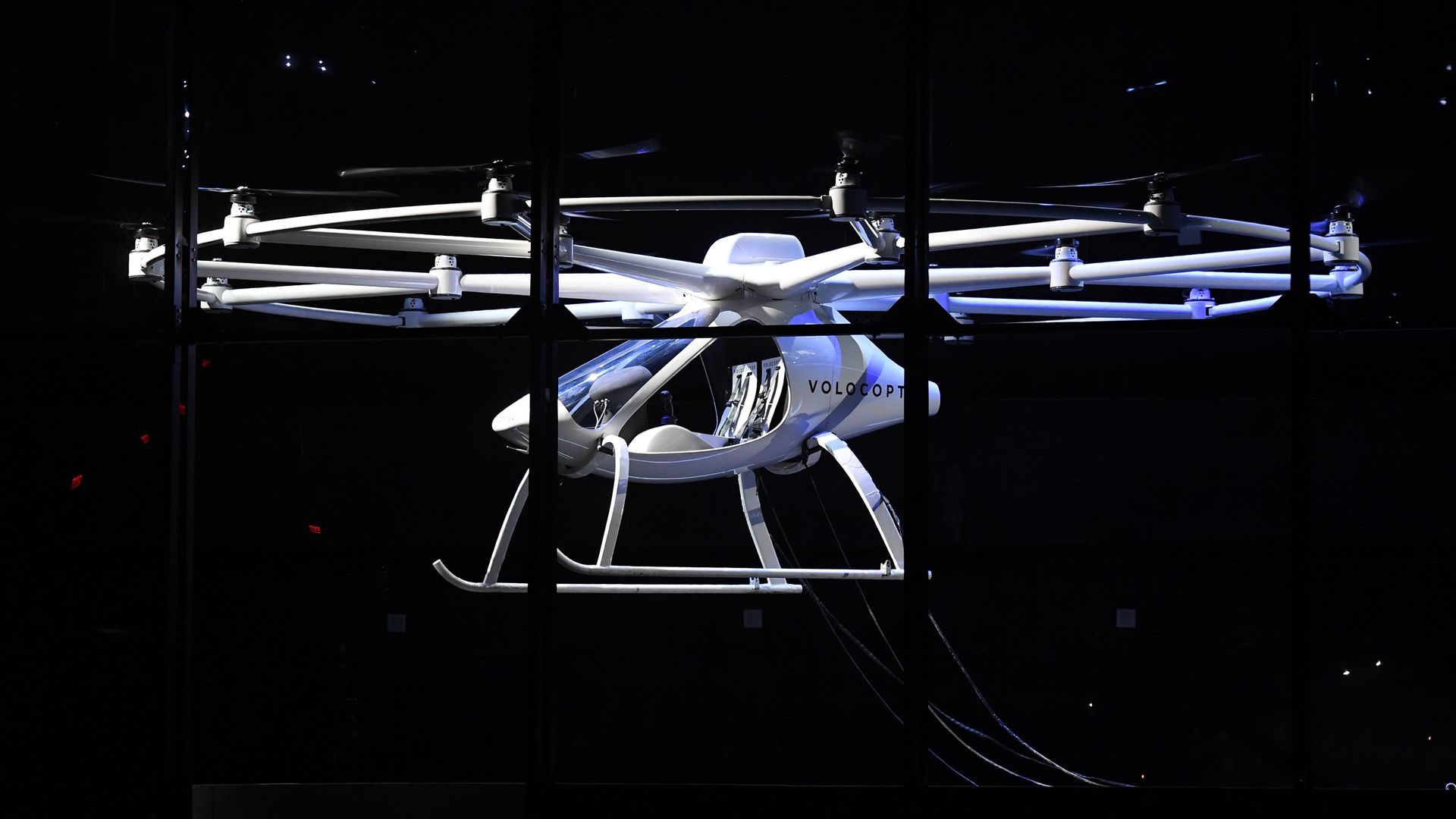 The AV industry has seen $5.8 billion in investments in the first three quarters of 2018 alone. Meanwhile, more than 100 companies tackling the issue of self-flying aircraft have remained under the radar.
The big picture: Any autonomous transport option faces technical, regulatory and consumer comfort issues. Air travel, however, has arguably fewer hurdles ahead than autonomy on the ground.
In AVs, camera and sensor systems need high accuracy in detecting and identifying objects — to differentiate between a fire hydrant, a dog and a child, for example, and respond accordingly. The amount of data they need to process is far greater than what aircraft have to deal with in the open sky.
Self-driving solutions will also require improving and expanding road infrastructure. Because available airspace increases with elevation, the sky can accommodate more aircraft flying at multiple levels.
Where it stands: The autonomous air travel industry, much like the AV industry, has its share of big players and innovators, including Airbus, Boeing, Kittyhawk and Alphabet-backed Opener, all of which are actively flight-testing custom airframe designs for safety and reliability.
A few players, including SkyRyse and Reliable Robotics Corporation (R2Air), are focused instead on attaching new technology to existing and proven airframes.
Yes, but: Self-flying vehicles face a unique set of challenges. From a technical standpoint, operating in three-dimensional space means reliability and redundancy are critical. "Pulling over" to reset the computer is not an option.
Consumers and regulators alike may also be concerned about the safety, economics and environmental impact of autonomous air transport.
What's next: Autonomous flight does not require any fundamentally new technology, so making it a reality is a matter of applying existing technology and establishing regulatory frameworks.
Mark Groden is the CEO of SkyRyse.
Go deeper