4. Trump privately praises Matt Whitaker's "courage"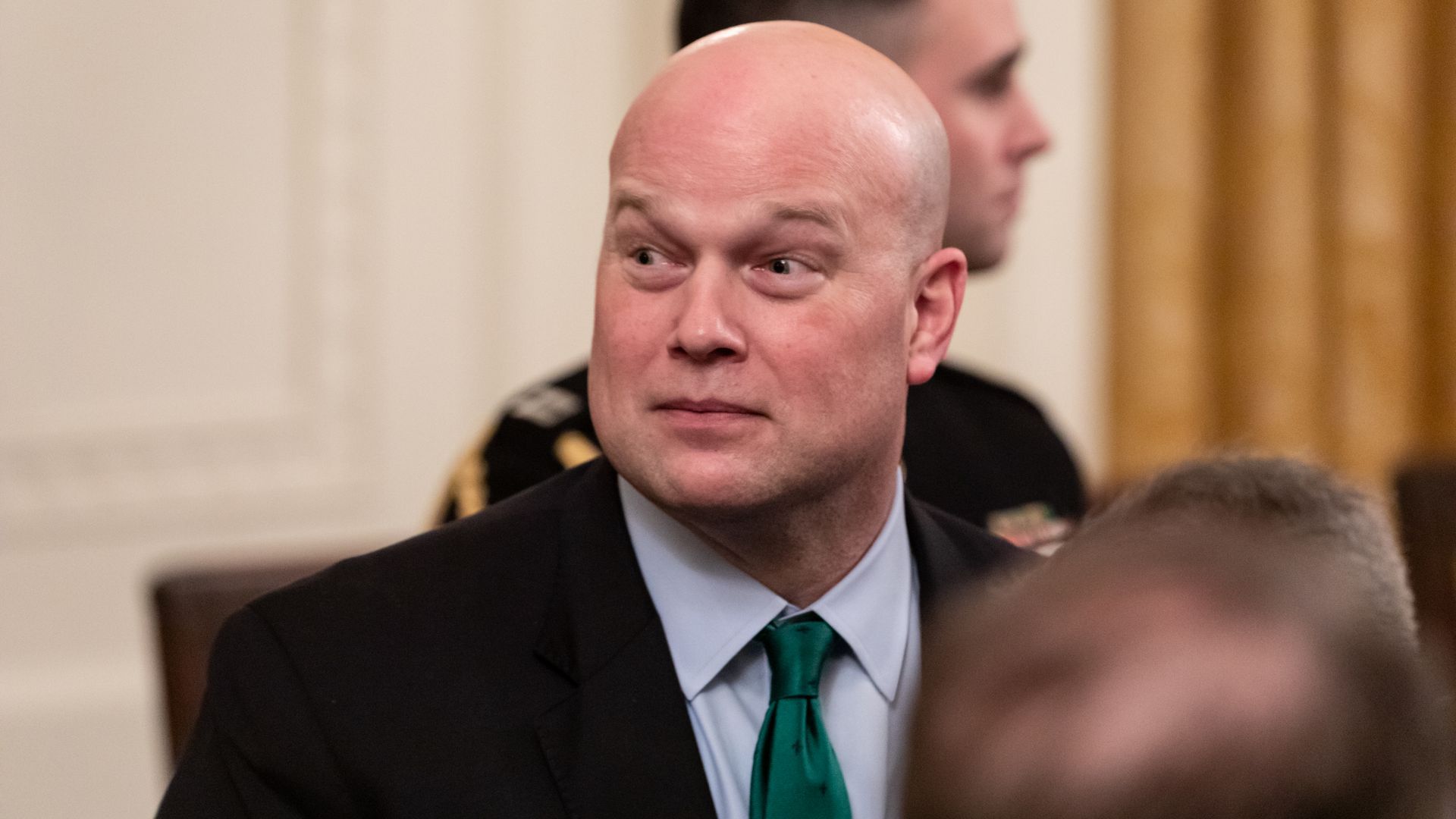 President Trump has been telling people privately that he's impressed by the "courage" acting Attorney General Matt Whitaker is showing in the face of burgeoning legal challenges and questions about his history of publicly criticizing the Mueller investigation.
What they're saying: A source familiar with Trump's thinking said the president has privately used the word "courage." "Clearly what he likes about him is he's holding his ground, not running for the tall grass," the source said.
"You can't be attorney general if you have to walk away from really important work that an attorney general should be doing. And so you have a duty to really think carefully before you just throw up your hands and say: I don't want to take that on or I want to run from that particular controversy."
Whitaker isn't out of the running for the permanent job, but there is some internal opposition to him because of a sense of how difficult he will be to confirm.
Trump has shown no great urgency to settle on a permanent replacement for Jeff Sessions and seems happy with Whitaker's current status, a source with direct knowledge told Axios.
Several potential replacement names have been tossed around the White House, including Chris Christie, Bill Barr and Mike Luttig, but it's unclear whether Trump has a personal favorite.
Whitaker's impartiality about Mueller is being questioned by people on both sides:
On CNN last year, Whitaker said: "So I could see a scenario where Jeff Sessions is replaced with a recess appointment, and that attorney general doesn't fire Bob Mueller but he just reduces his budget to so low that his investigations grinds to almost a halt."
Three Democratic senators filed a lawsuit yesterday questioning the constitutionality of Whitaker's appointment because he's not Senate confirmed. Senate Democratic Leader Chuck Schumer praised the suit.
Be smart: People close to the president have formed the impression from their conversations with him that he wants to appoint as A.G. somebody he already knows — not a new face.
The Rex Tillerson experience — where Trump took an instant liking to him and decided almost immediately to hire him — is one of his few regrets from his time in office.
Go deeper:
Go deeper