4. A new book from a Trump insider with a great memory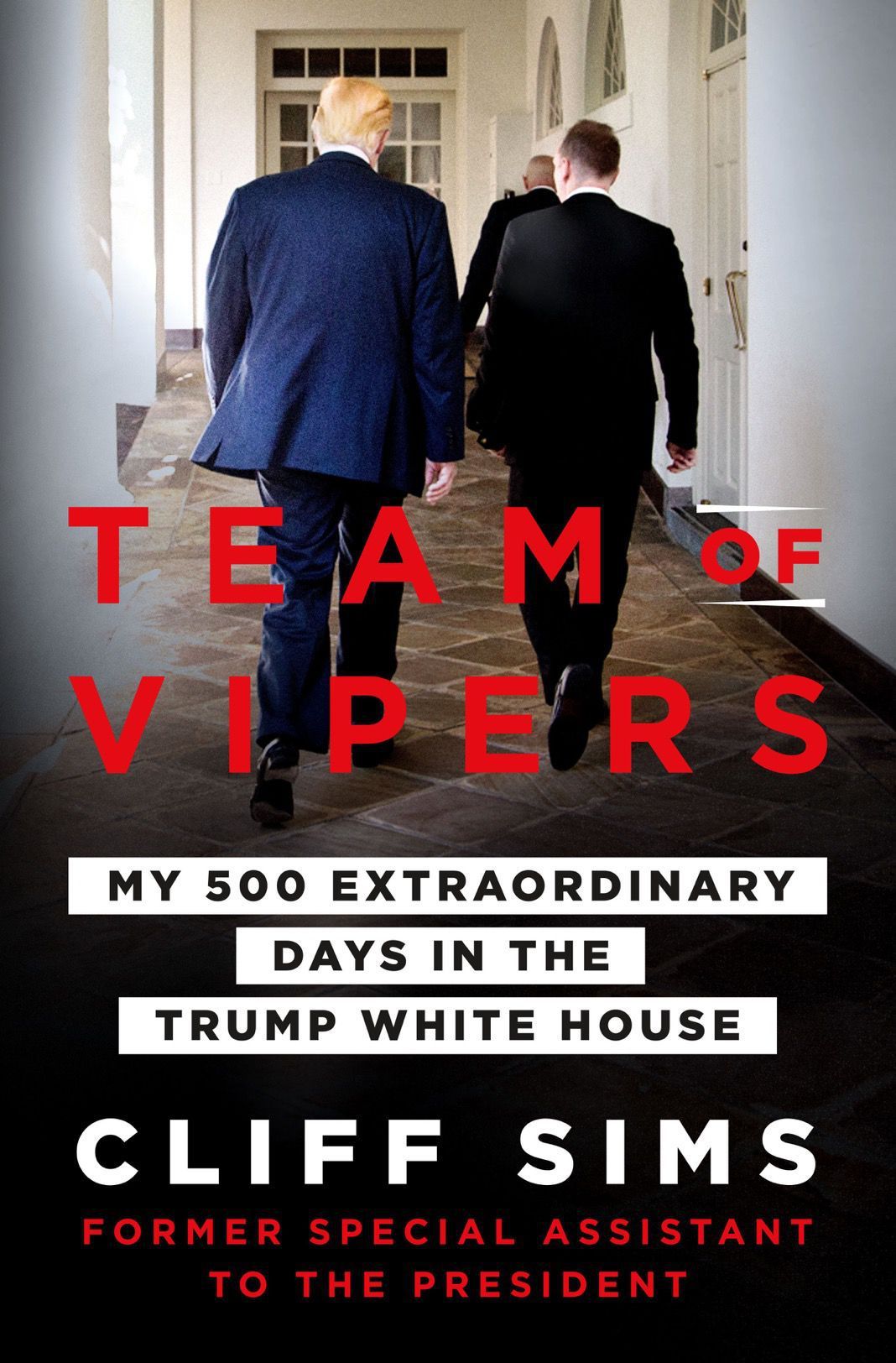 A book proposal by a White House aide, shared with just a few publishers, had the author's name and identifying details stripped out. But the tale was so fascinating that it immediately attracted a seven-figure offer.
The unnamed aide was Cliff Sims, 33, former special assistant to the president and director of White House message strategy, who had unusual access to Donald Trump during the campaign and as president. Sims has a cinematic eye for detail and a card shark's memory — and had kept notes so detailed that he completed the 140,000-word manuscript in just two months after he left the White House in May.
The book is "Team of Vipers: My 500 Extraordinary Days In the Trump White House," to be published Jan. 29 by the Thomas Dunne Books imprint of St. Martin's Press.
Sims was represented by Matt Latimer and Keith Urbahn at Javelin.
From a forthcoming news release: "After standing at Donald Trump's side on Election Night, Cliff Sims joined him in the West Wing [and] soon found himself pulled into the President's inner circle as a confidante, an errand boy, an advisor, a punching bag, and a friend. Sometimes all in the same conversation."
"Sims ... witnessed first-hand the infighting and leaking, the anger, joy, and recriminations. ... He gained key, often surprising, and occasionally humorous insights into the players of the Trump West Wing, from Jared Kushner and John Kelly to Steve Bannon and Kellyanne Conway."
"He even helped Trump craft his enemies list, knowing who was loyal and who was not. And he took notes. Hundreds of pages of notes. In real-time."
Go deeper