1. White House ordered to return Jim Acosta's press pass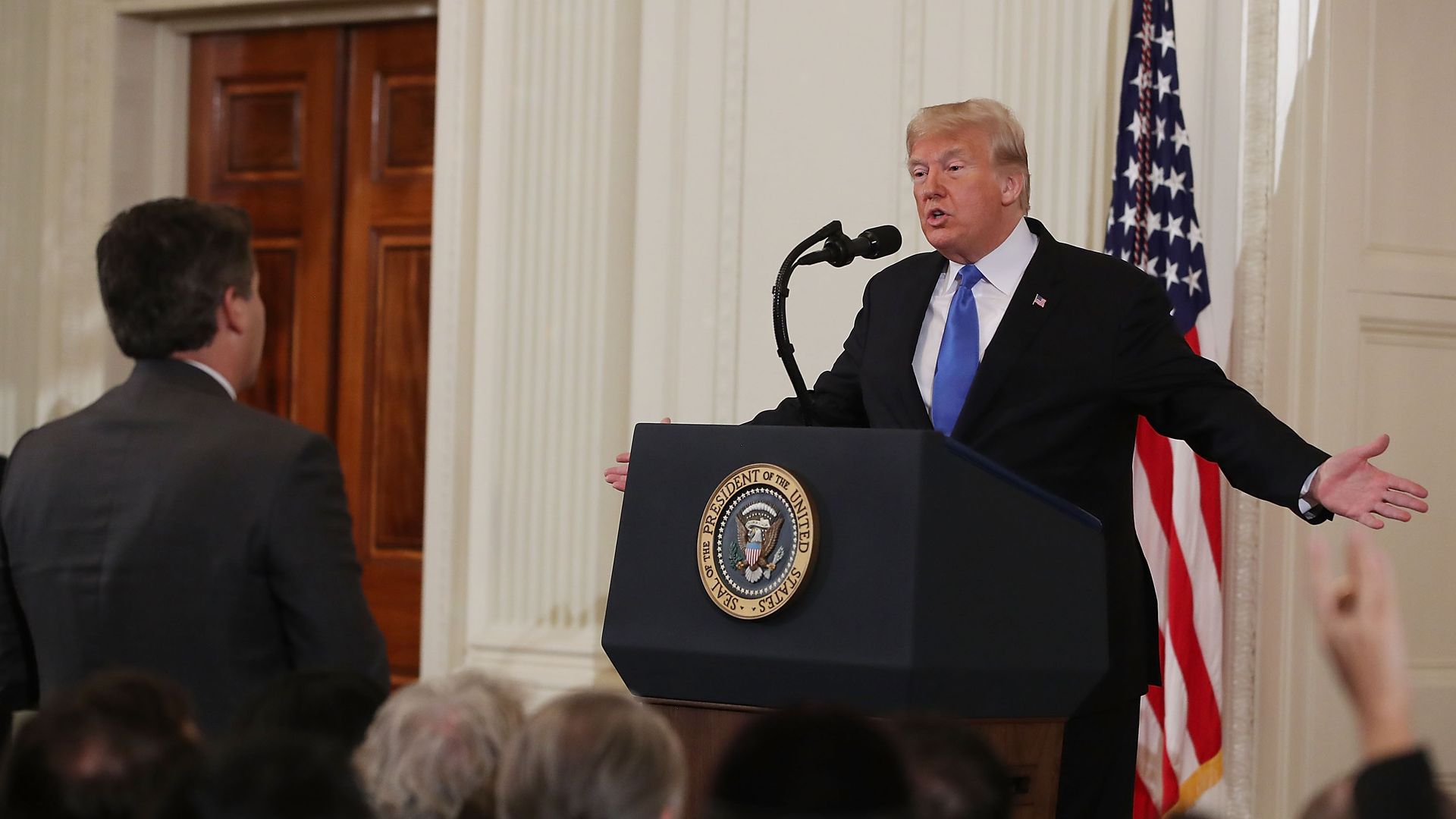 U.S. District Judge Timothy Kelly issued a temporary restraining order Friday forcing the White House to reinstate CNN correspondent Jim Acosta's press credentials.
The big picture: Judge Kelly said it is likely that Acosta's first and fifth amendment rights were violated when the White House suspended his press pass, saying he believes CNN and Acosta are likely to prevail in the case.
Why it matters: In his ruling, Judge Kelly is setting a precedent that future White House administrations and other elected officials need clear evidence of a security threat or operational burden created by reporters' actions in order to have the justification to revoke a press pass.What they're saying:
Judge Kelly: "Whatever process occurred within the government is still so shrouded in mystery that the government could not tell me at oral argument who made the initial decision to revoke Mr. Acosta's press pass," according to Washington Post reporter Erik Wemple.
CNN statement: "We are gratified with this result and we look forward to a full resolution in the coming days. Our sincere thanks to all who have supported not just CNN, but a free, strong and independent American press."
White House statement: "Today, the court made clear that there is no absolute First Amendment right to access the White House. In response to the court, we will temporarily reinstate the reporter's hard pass. We will also further develop rules and processes to ensure fair and orderly press conferences in the future. There must be decorum at the White House."
President Trump: "People have to behave. We're writing up rules and regulations ... you have to practice decorum ... we want total freedom of the press, that's very important to me. But you have to act with respect, you're at the White House."
Go deeper:
Editor's note: This story has been updated to reflect new statements from the White House and President Trump.
Go deeper