3. U.S.-China trade deal is a stretch as Pence spells out U.S. demands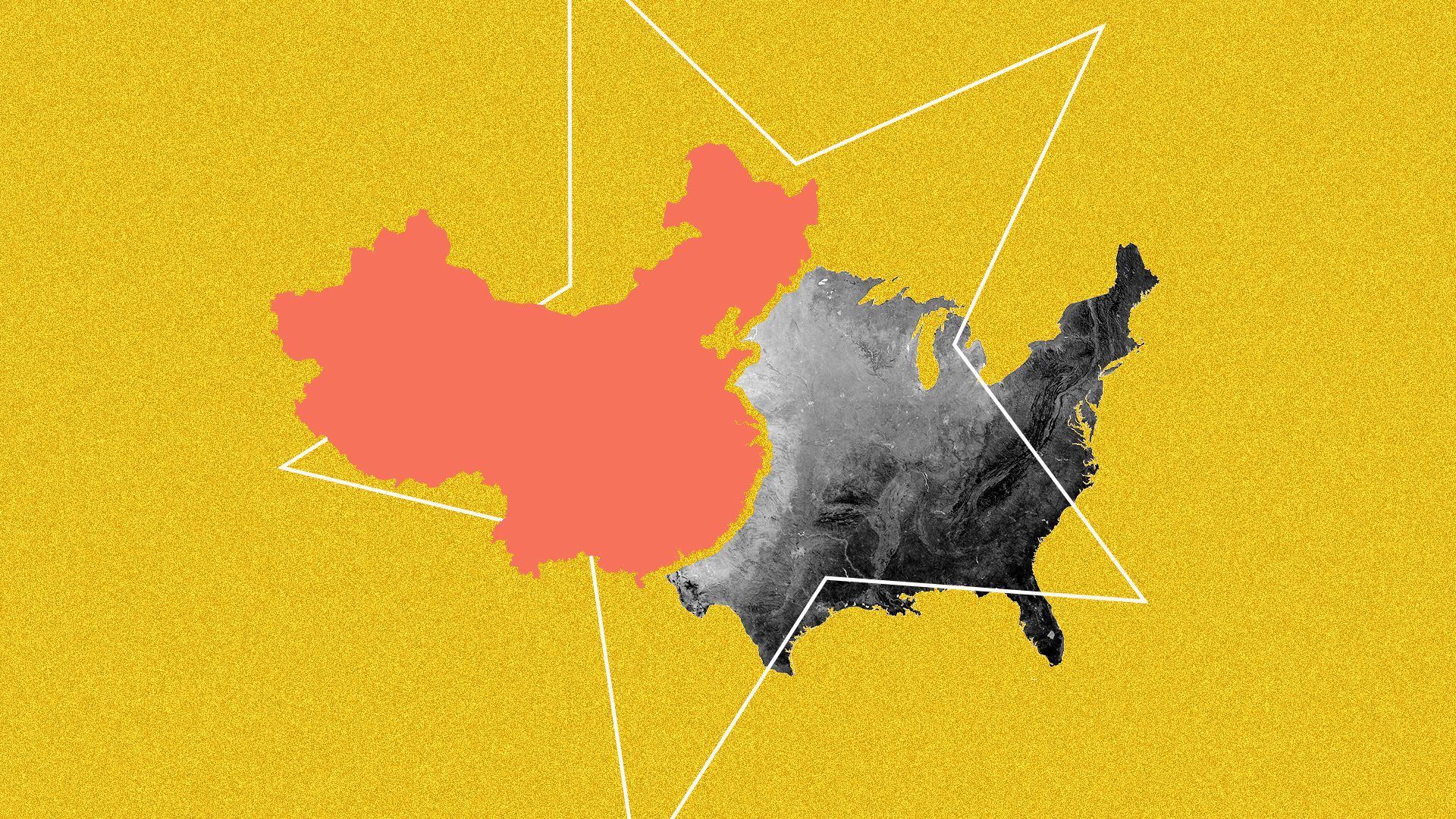 There are only 13 days until President Trump and Chinese President Xi Jinping are to meet in Argentina — and the leaks, rumors and guesses are flying fast.
The big picture: The best case scenario appears to be a tariff ceasefire with some sort of framework deal to keep talking, but based on what I am hearing, even that may be a stretch.
If Vice President Mike Pence speaks for the Trump administration on China policy, then his comments in an interview with Josh Rogin of the Washington Post should quell any optimism for a deal. There's little prospect that China would agree to much of what Pence lays out. Rogin writes:
Pence told me in an interview that Trump is leaving the door open for a deal with Xi in Argentina, but only if Beijing is willing to make massive changes that the United States is demanding in its economic, military and political activities. The vice president said this is China's best (if not last) chance to avoid a cold-war scenario with the United States... Pence said China must offer concessions on several issues, including but not limited to its rampant intellectual property theft, forced technology transfer, restricted access to Chinese markets, respect for international rules and norms, efforts to limit freedom of navigation in international waters and Chinese Communist Party interference in the politics of Western countries. If Beijing doesn't come up with significant and concrete concessions, the United States is prepared to escalate economic, diplomatic and political pressure on China... He believes the U.S. economy is strong enough to weather such an escalation while the Chinese economy is less durable.
What they're saying
Commerce Secretary Wilbur Ross commented on the prospects for the meeting yesterday, per Bloomberg:
"The big event is going to be the one-on-one meeting with President Trump and President Xi at the G-20 down in Argentina. All this other stuff is just preparatory until that. That'll set if there is going to be a real framework... [It can't be expected that the two presidents will] get into intimate details -- how much LNG and how much this and that. It's going to be big picture, but if it goes well, it'll set the framework for going forward... We certainly won't have a full formal deal by January. Impossible."
An unnamed senior U.S. official spoke with Reuters yesterday and downplayed the possibility of a breakthrough deal with China anytime soon. Reuters reports...
China's written response to U.S. demands for trade reforms is unlikely to trigger a breakthrough at talks between Presidents Donald Trump and Xi Jinping later this month... The Chinese document included 142 items divided into three categories: issues the Chinese are willing to negotiate for further action, issues they are already working on and issues they consider off limits... The items on Beijing's non-negotiable list were unacceptable to the United States, the official said, and the overall list deserved to be looked at with skepticism in part because China has previously made pledges on economic and trade reforms that it had not fulfilled.
What we're watching
Expect more leaks, speculation and probably market-moving tweets between now and the meeting. Asset Management firm Miller Tabak, I think, nailed it in their prediction of how Trump might communicate with the markets between now and the meeting,
As CNBC's Carl Quintanilla tweeted:
"POTUS 'is VERY sensitive to the movements in the stock mkt. The last thing he wants to do is have the mkt flat on its back going into the #G20 mtg .. Therefore, we think it's very likely that he'll tweet [or leak] more positive [China] news' -- Miller Tabak"
Quick take: At some point, won't there be Presidential China Deal Tweet Fatigue?
What we're hearing: A source tells me to expect Liu He, top economic policymaker and Xi's point man for the trade negotiations, to come to D.C. after Thanksgiving for the talks.
Go deeper: China Fund Managers Have Low Expectations for Xi-Trump Meet (Bloomberg)
Go deeper