2. Theresa May's Cabinet backs draft Brexit agreement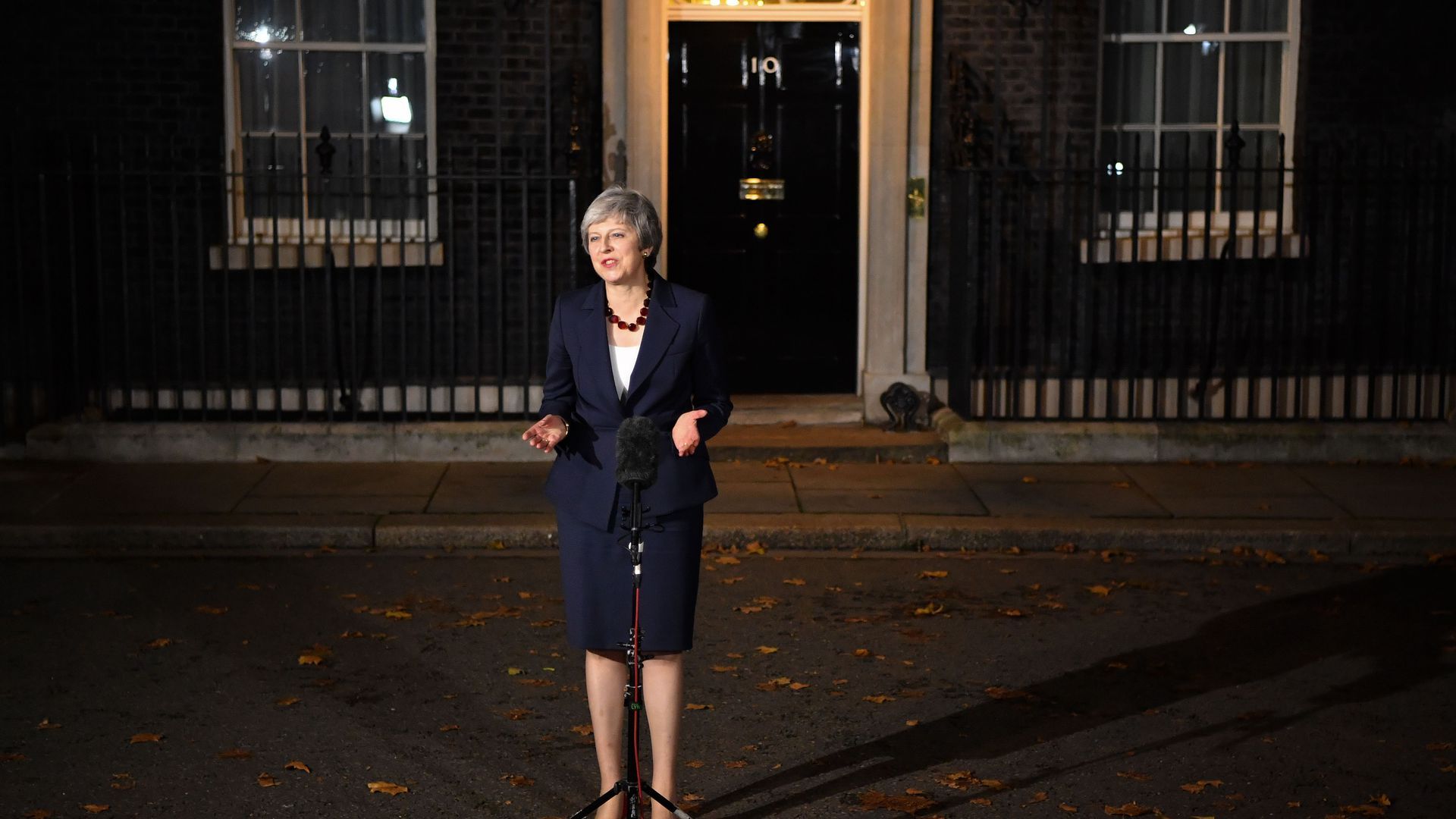 British Prime Minister Theresa May announced Wednesday on Downing Street that — after a marathon five-hour meeting — her Cabinet has agreed to back a draft Brexit agreement between U.K. and EU negotiators.
What to watch: May will provide details on the agreement before the House of Commons on Thursday, calling it "a decision which is in the best interests of our entire United Kingdom." But while she has managed to get her Cabinet on board, it will be more difficult to convince the entirety of the House of Commons, including "hard Brexiteers" in her own Conservative Party who are threatening the possibility of a no confidence vote against May over the deal, according to the BBC's Laura Kuenssberg.
Go deeper: Read the draft agreement here
Go deeper