3. California Camp Fire death toll rises to 48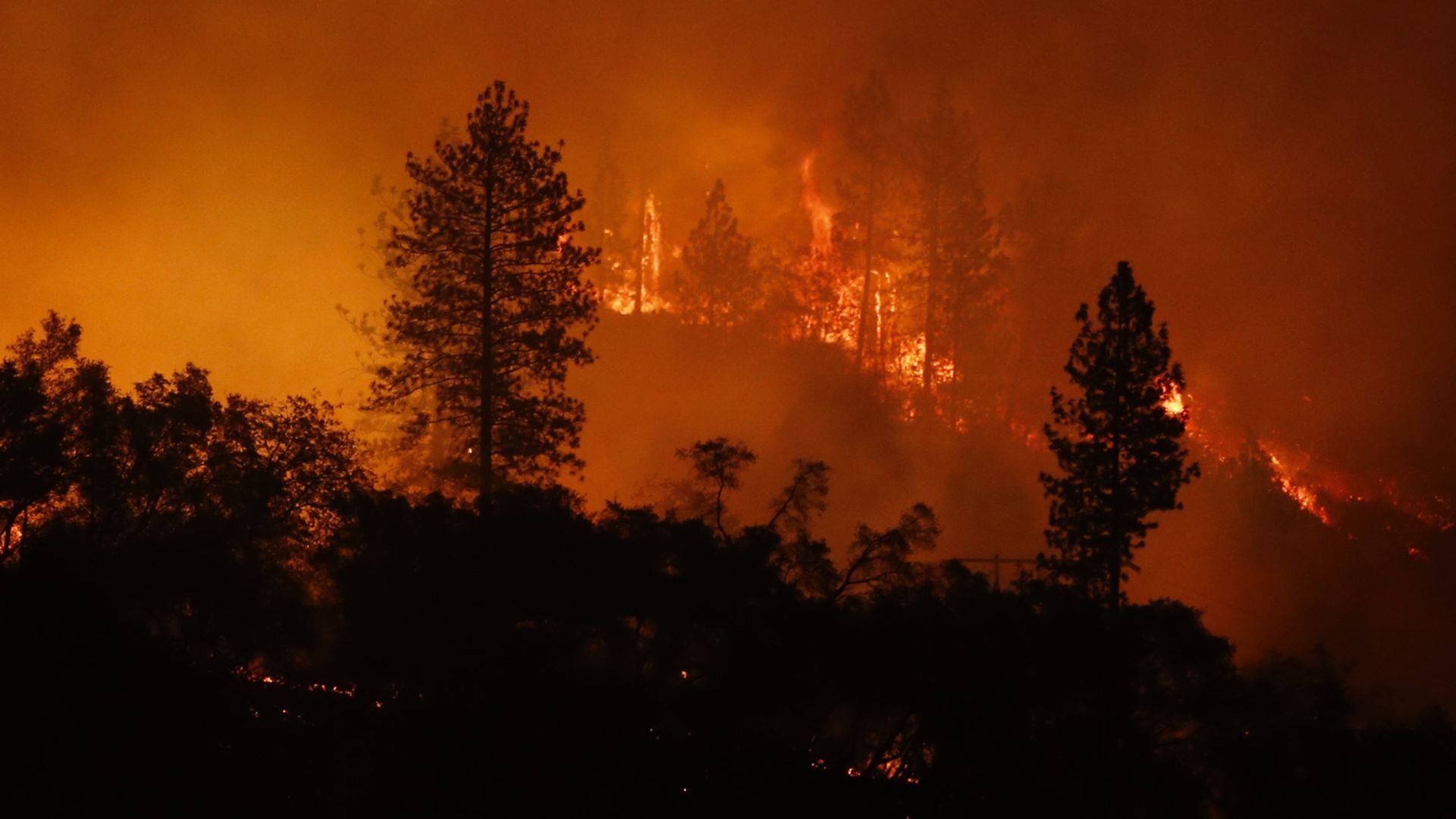 The death toll from California's Camp Fire, the most destructive wildfire in the state's history, has risen to 48, the New York Times reports.
Our thought bubble: Axios' Andrew Freedman explains that the fire has destroyed much of the town of Paradise, about 90 miles north of Sacramento, and the toll is likely to rise further. "Already an all-time state record, it raises questions about how to warn people of a new type of fast-moving, rapidly spreading wildfire of the sort California and other areas are seeing more of as climate change, land use, and population growth combine to raise risk."
Go deeper