1. Bipartisan effort to protect Mueller investigation blocked by McConnell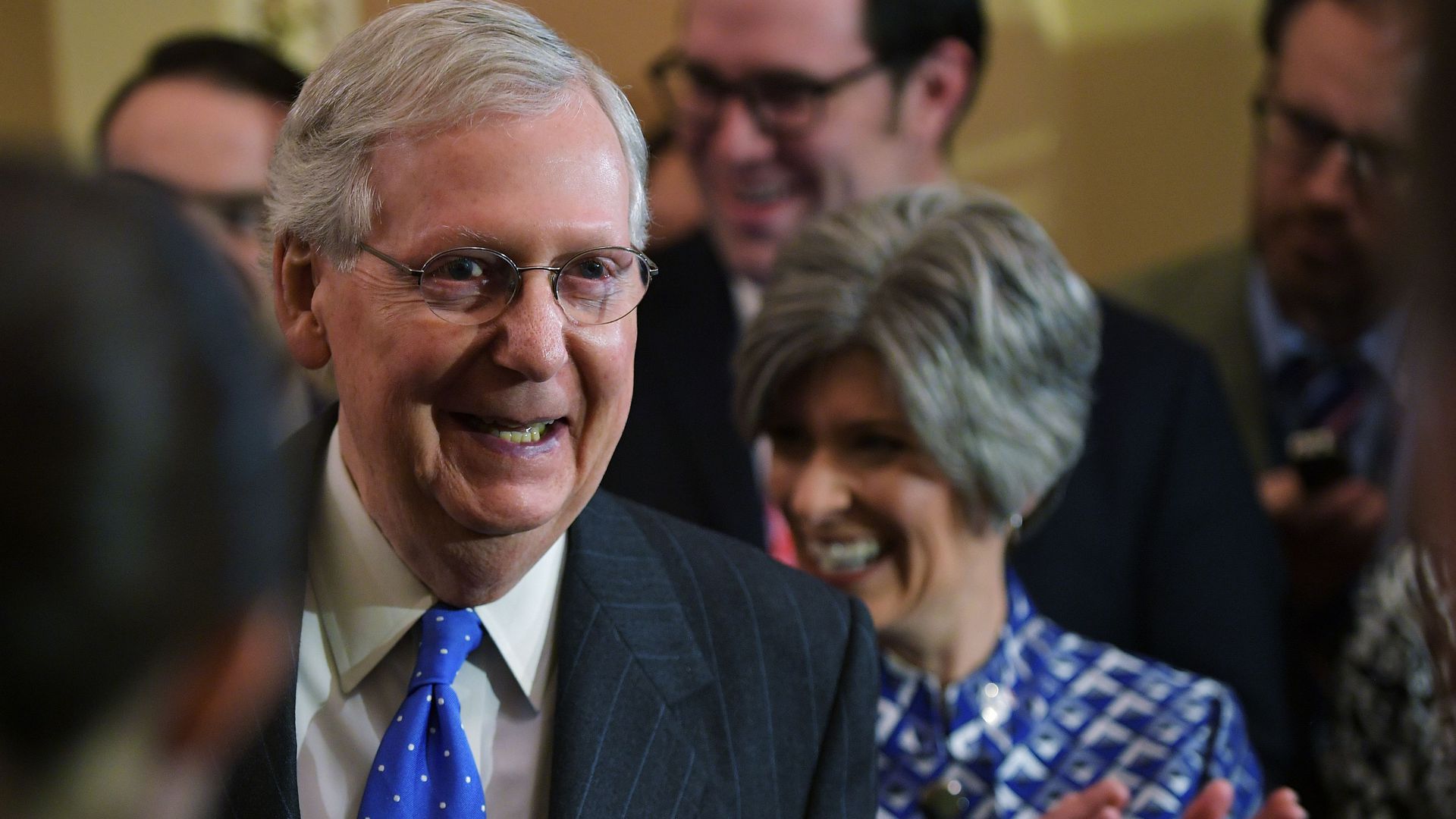 A bipartisan effort by Senators Jeff Flake (R-Ariz.) and Chris Coons (D-Del.) to force a floor vote on a bill shielding Special Counsel Robert Mueller from being fired failed on Wednesday after Majority Leader Mitch McConnell dismissed the measure.
Why it matters: The fate of Mueller's Russia investigation has been under speculation following last week's abrupt resignation of Attorney General Jeff Sessions, at the request of President Trump, and the appointment of acting Attorney General Matthew Whitaker, who has publicly criticized the scope of the probe.
The details: The bipartisan measure had cleared the Senate Judiciary Committee earlier this year, but it hasn't reached floor for a vote amid skepticism from some Republicans.
Flake and Coons were seeking unanimous consent on the measure to circumvent McConnell, who opposed scheduling it for a vote.
McConnell said earlier on Wednesday he believes the president will not fire Mueller, despite Trump's public opposition to the probe.
In an effort to get McConnell to support the legislation, Flake said that he will no longer confirm any of Trump's judicial nominees unless the Senate approves the Mueller bill.
Flake is a member of the Judiciary Committee, where Republicans have 11 members and Democrats have 10. His objection would make it harder for the committee and the full Senate to confirm judges for the remainder of the year.
Go deeper:
Go deeper