White House clears hurdle on criminal justice reform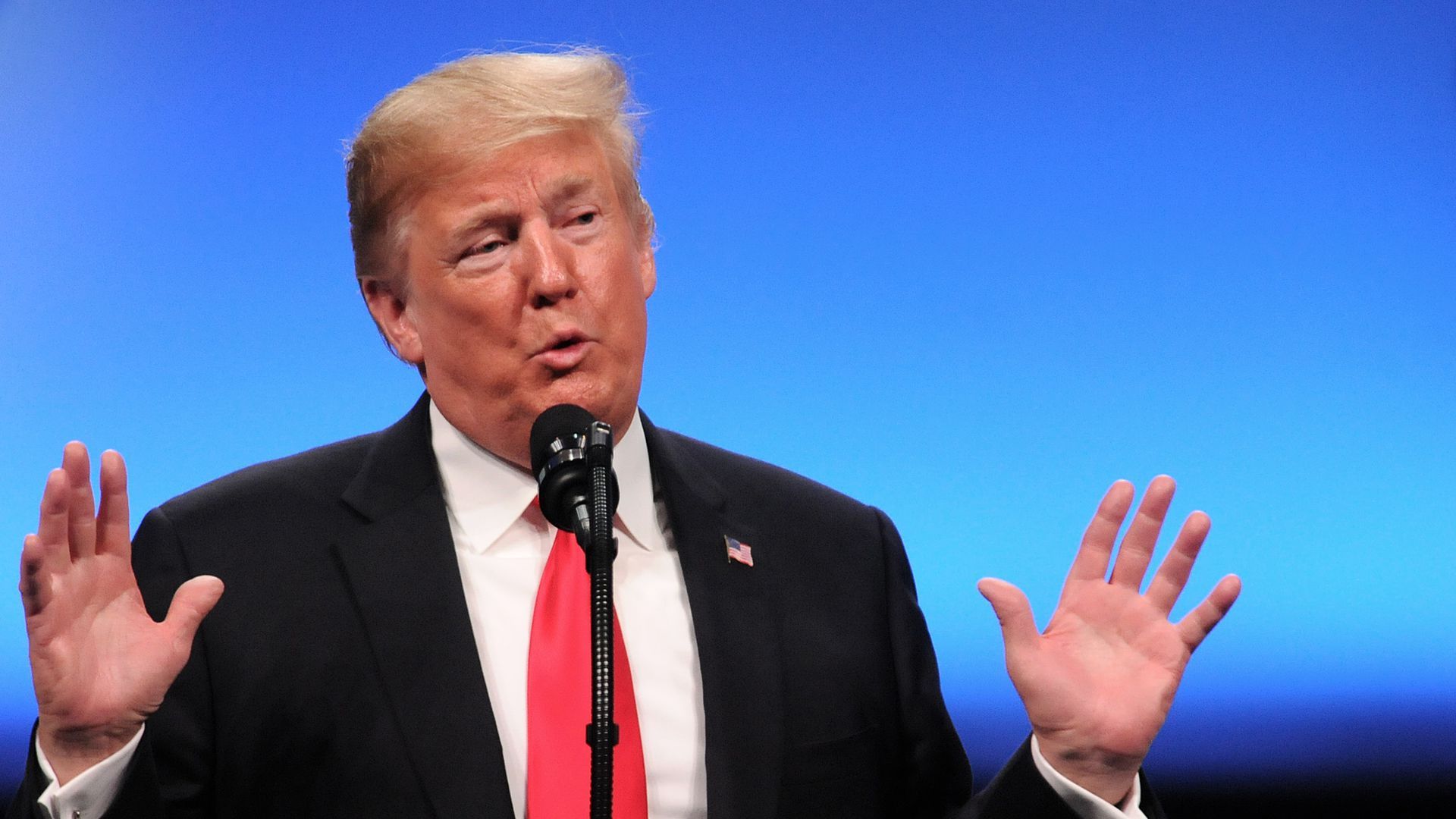 Legislation designed to reduce federal prison sentences for some non-violent crimes and to help prisoners prepare for freedom is inching its way toward the Senate floor. And it just got a big boost from an unlikely ally: rank-and-file police.
What's happening: The Fraternal Order of Police — the largest law enforcement labor organization in the U.S. — announced Friday its support of a bipartisan Senate criminal justice reform bill, which would lower certain mandatory sentences, incentivize prison rehabilitation programs, provide sanitary products to women and potentially release around 4,000 people.
Why it matters: Part of the challenge for reform advocates like Jared Kushner has been persuading hard-liners such as Sen. Tom Cotton and President Trump that the bill could win the support of law enforcement and wouldn't undermine public safety, a person familiar with the negotiations tells Axios. FOP's endorsement clears a significant hurdle.
Another advantage: Jeff Sessions was arguably the administration's single-most effective opponent of this kind of legislation. His departure means reformers have one less barrier.
The big picture: Senate Majority Leader Mitch McConnell has said he would have a whip count on the bill after the midterm elections and has indicated he would bring it to the floor if can get more than 60 votes. Republicans close to leadership believe criminal justice reform could pass the Senate during the lame duck, but this is far from certain and hard-liners like Cotton will be difficult if not impossible to win over.
Trump has previously expressed openness to the Senate's approach. But he has also expressed concerns the bill could anger his base, as he ran as the tough-on-crime candidate, according to one person familiar with negotiations.
Kushner and his allies have been arguing that these prisoners will be released anyway, so they should have the best chance to get jobs and build new lives after their incarceration.
Criminal justice reform is one of only a few policy issues that can win broad bipartisan support. A narrower version of the bill focused on rehabilitation and re-entry programs passed the House 360-59 in May.
Since then, four provisions addressing harsh federal sentencing guidelines have been added during Senate negotiations at the insistence of Judiciary Chairman Chuck Grassley, Senate Democrats and others — though the final language of this version of the bill has not yet been released. Including those changes makes it less likely some hard-line conservatives will get on board.
Go deeper:
Go deeper