3. Florida judge says no evidence of voter fraud in Broward County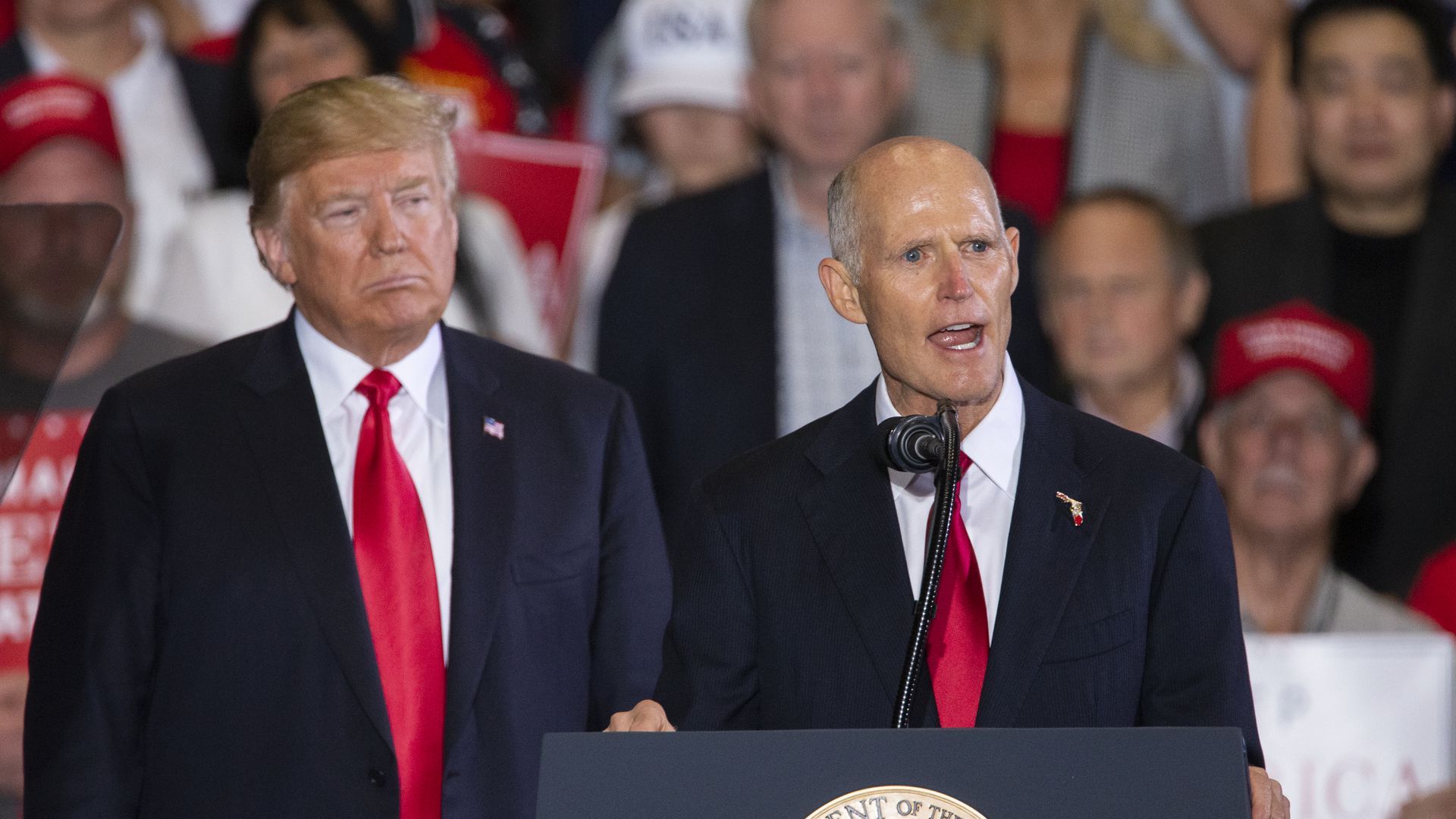 Florida Circuit Chief Judge Jack Tuter said there is no evidence of wrongdoing in Broward County, where some Republicans — including President Trump and Gov. Rick Scott — have, without evidence, accused Democrats of committing voter fraud, reports AP.
The big picture: Tuter added that the rhetoric surrounding the ongoing recount in Florida's Senate and gubernatorial races must be toned down in order to assure citizens that the election's integrity is being protected. In addition, Sen. Bill Nelson, who currently trails Scott by about 0.14% in the Senate race, is suing the Florida Department of State in hopes of counting absentee ballots that were postmarked before Election Day but delivered late. Scott, meanwhile, will be traveling to Washington to participate in lawmaker orientation activities even as the recount continues, reports NBC News' Ali Vitali.
Go deeper