Voting hours in parts of Texas, Georgia, Indiana extended due to long lines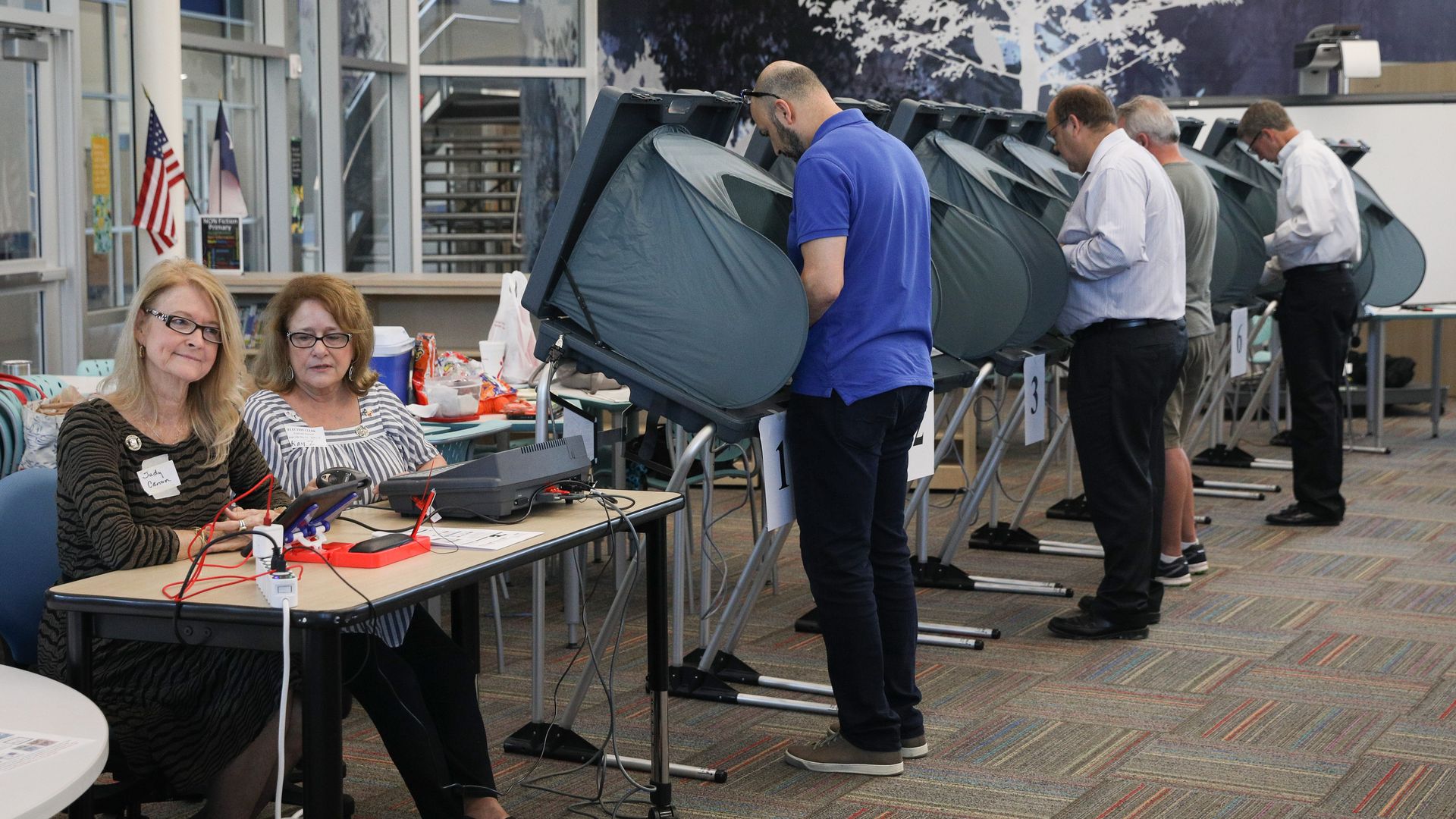 A handful of counties are extending their voting deadlines due to long lines, often because of high voter turnout and technical issues.
The details: A federal judge in Harris County, Texas ordered election officials on Tuesday to give nine polling locations an extra hour to vote because of wait times. Texas is featuring major contests, including a hotly contested Senate race between incumbent Republican Ted Cruz and Democratic challenger Rep. Beto O'Rourke. Some counties in Indiana and Georgia — both of which also have highly competitive races — are extending their voting deadlines due long lines. This morning, many Americans who made their way to the polls were met with bad weather, long lines, power outages, or no one to open the polling site.
Go deeper