5. The midterms' most overlooked story: Dems undo Obama damage in states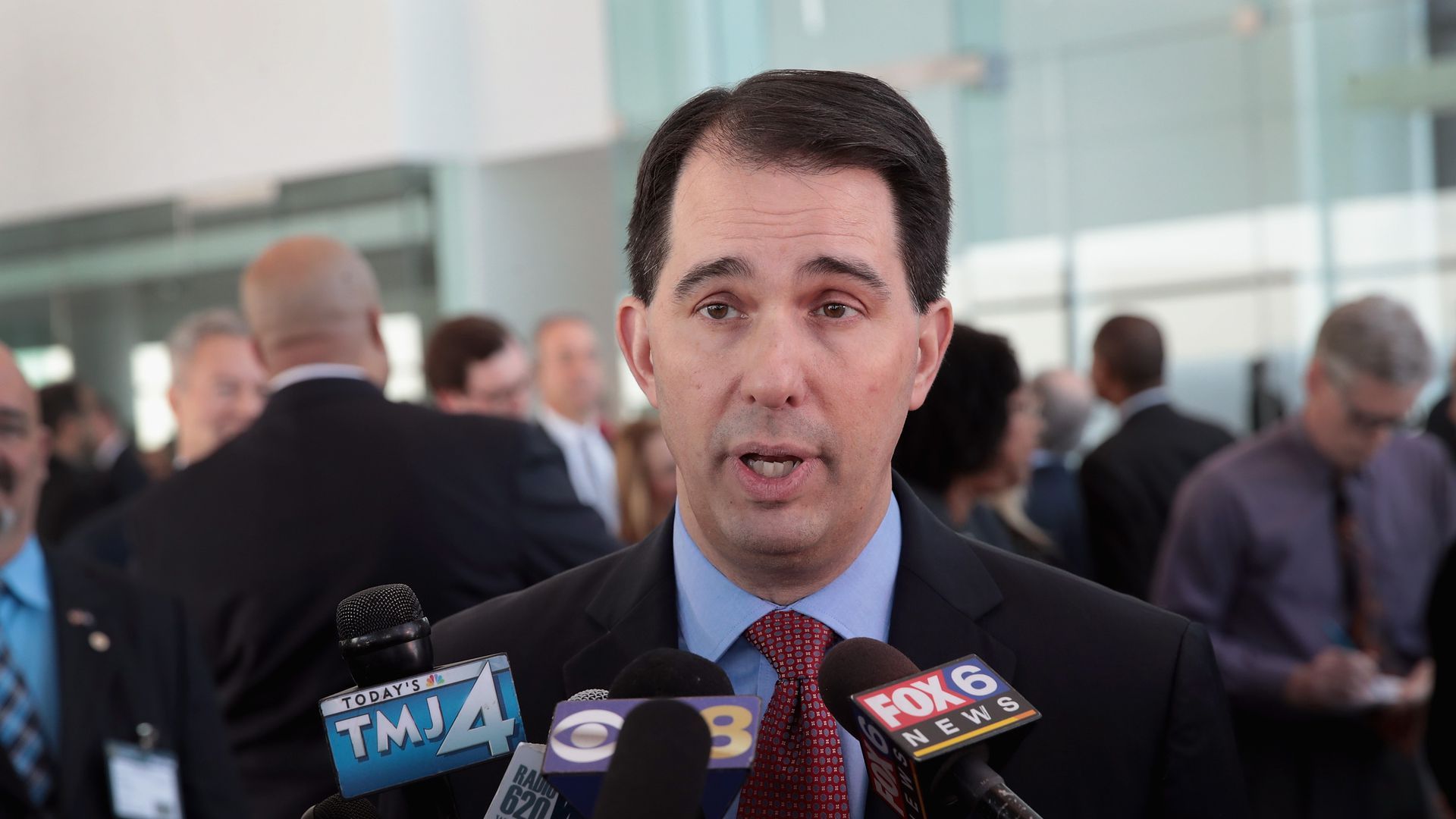 Democrats fought back "to power in state capitols across the country by reclaiming governor's seats in several key states, marking significant steps in their nationwide strategy to reverse years of Republican gains in state capitols," AP's David Lieb reports.
Why it matters: "Republicans entered Tuesday's election with a sizable advantage, controlling two-thirds of the 99 state legislative chambers and 33 governors' offices. ... The state gains will help Dems overcome the GOP's redistricting advantage after the next census, and puts machines in place for Dems' 2020 nominee.
The other side: Democratic "victories in Kansas, Illinois, Michigan, Wisconsin, Maine and New Mexico were balanced by Republicans holding on to one of the top prizes, Florida, and the governor's offices in Ohio and Arizona. All three states will figure prominently in the presidential map in two years ... Democrats' toppling of Republican Scott Walker in Wisconsin completed a sweep for the party in the upper Midwest."
Go deeper:
Go deeper