4. Pelosi: Dems will seek compromise but stand ground if not possible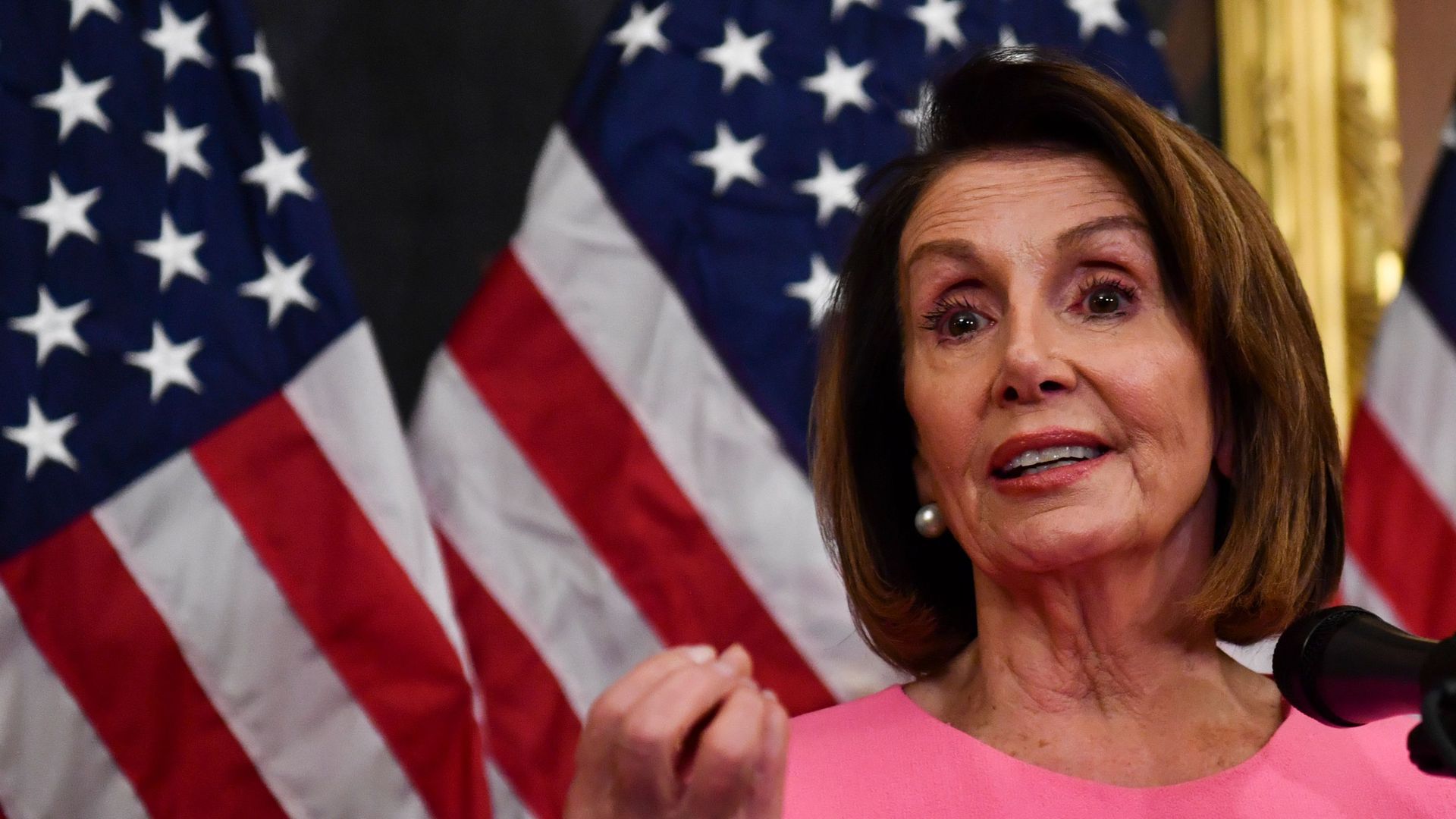 On Wednesday, House Minority Leader Nancy Pelosi explained that as Democrats have now secured the majority in the House of Representatives for the next Congress, she expects Democrats to stand their ground when compromise is not possible, but that they will "seek common ground where we can."
The intrigue: Per Bloomberg, Trump indicated Wednesday he thinks House Democrats will need to decide between investigating Trump and seeking compromise: "You can't do them simultaneously, by the way...Because if they're doing that, we're not doing the other."
Why it matters: Now that Democratic chairs of House committees will have subpoena power in the 116th Congress, Democrats are likely to clash with President Trump and his administration. They are expected to question controversial information requests regarding the Trump family business, dealings with Russia, the fired FBI Director James Comey, and also regarding the travel ban and family separation.
Go deeper