1. Preview: The day after tomorrow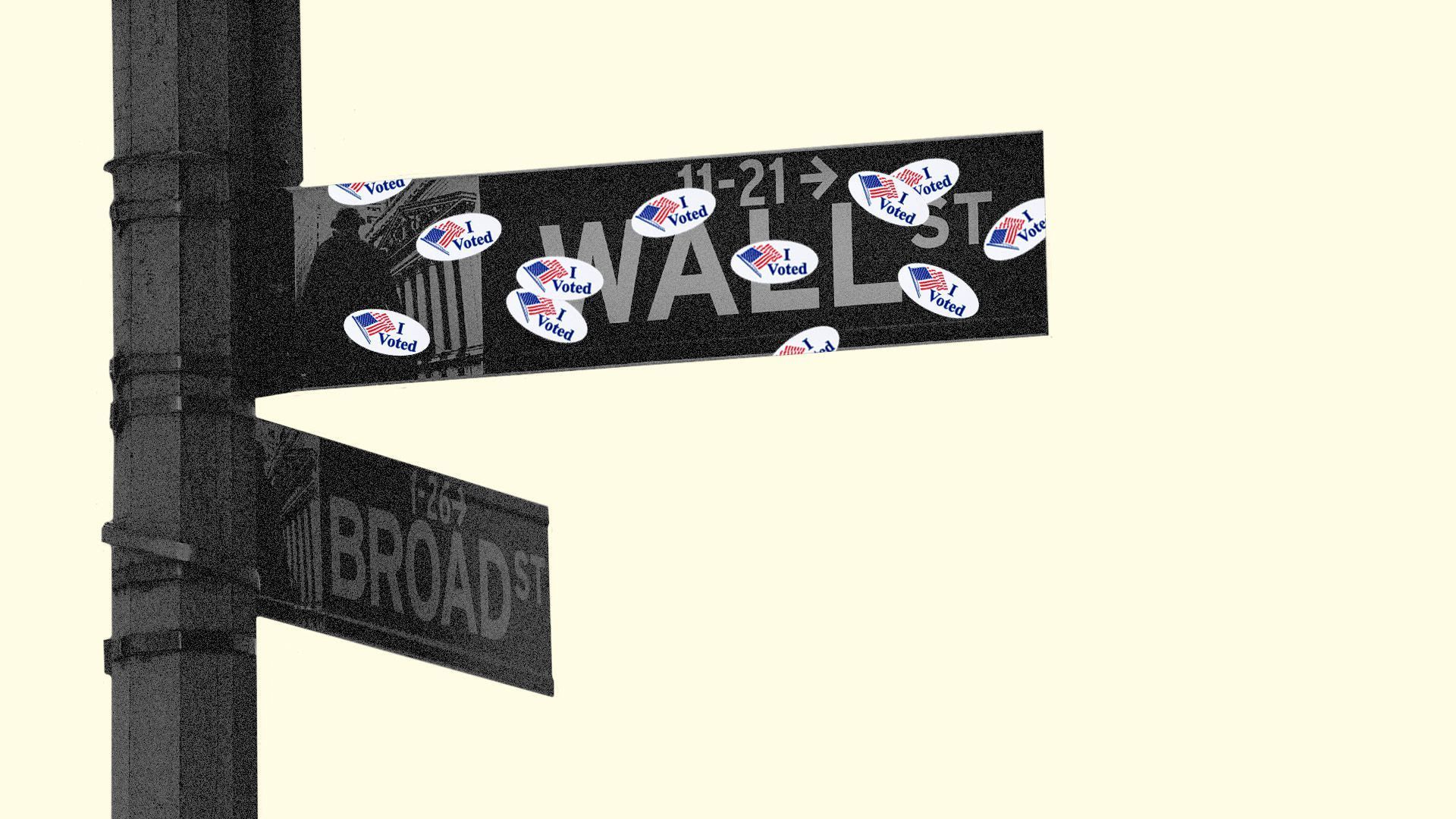 You already know what you think about the midterms, or are smarter than to predict. So here's a cheat sheet for what comes next.
The state of play for President Trump's next 30ish hours: Lose as expected, and he'd face a narrowly controlled Democratic House and a friendly Republican Senate with the ability to keep confirming judges. Lose by a landslide, and the House would get more hostile, and even the Senate would be at risk. But win by any margin, and he could get even more aggressive on tax cuts, health care and immigration, with only congressional fears of 2020 in the way.
Between the lines... Assuming the expected Democratic House and Republican Senate, here's how the AP sees it going from investors' point of view:
"Divided government equals gridlock," said Terry Haines, head of U.S. policy and political analysis at Evercore ISI. "Gridlock is a good thing for markets because markets like certainty."
"Agreement on an infrastructure bill could give a boost to construction equipment and transportation companies. And legislation to control drug pricing would likely be a drag on pharmaceutical company stocks."
"A Democrat-led House could also lead to heightened oversight and investigations of big banks and Wall Street firms, which could weigh on financial sector stocks."
"The possibility of a government shutdown also increases with a divided Congress... The S&P 500 slumped nearly 20 percent during the government shutdown that occurred during Congress' 2011 debt ceiling impasse."
What's next, if history holds: "The S&P 500 has generated an average price return of 16.7 percent in the 12 months after each of the midterm elections going back to 1946, according to CFRA. That's 18 elections, many of which ended up shuffling the balance of power in Congress."
Go deeper: Axios' Dan Primack and Alexi McCammond set the stage for tomorrow's midterms on the Pro Rata podcast.
Go deeper