Volunteer group reunites pets with their owners after California wildfires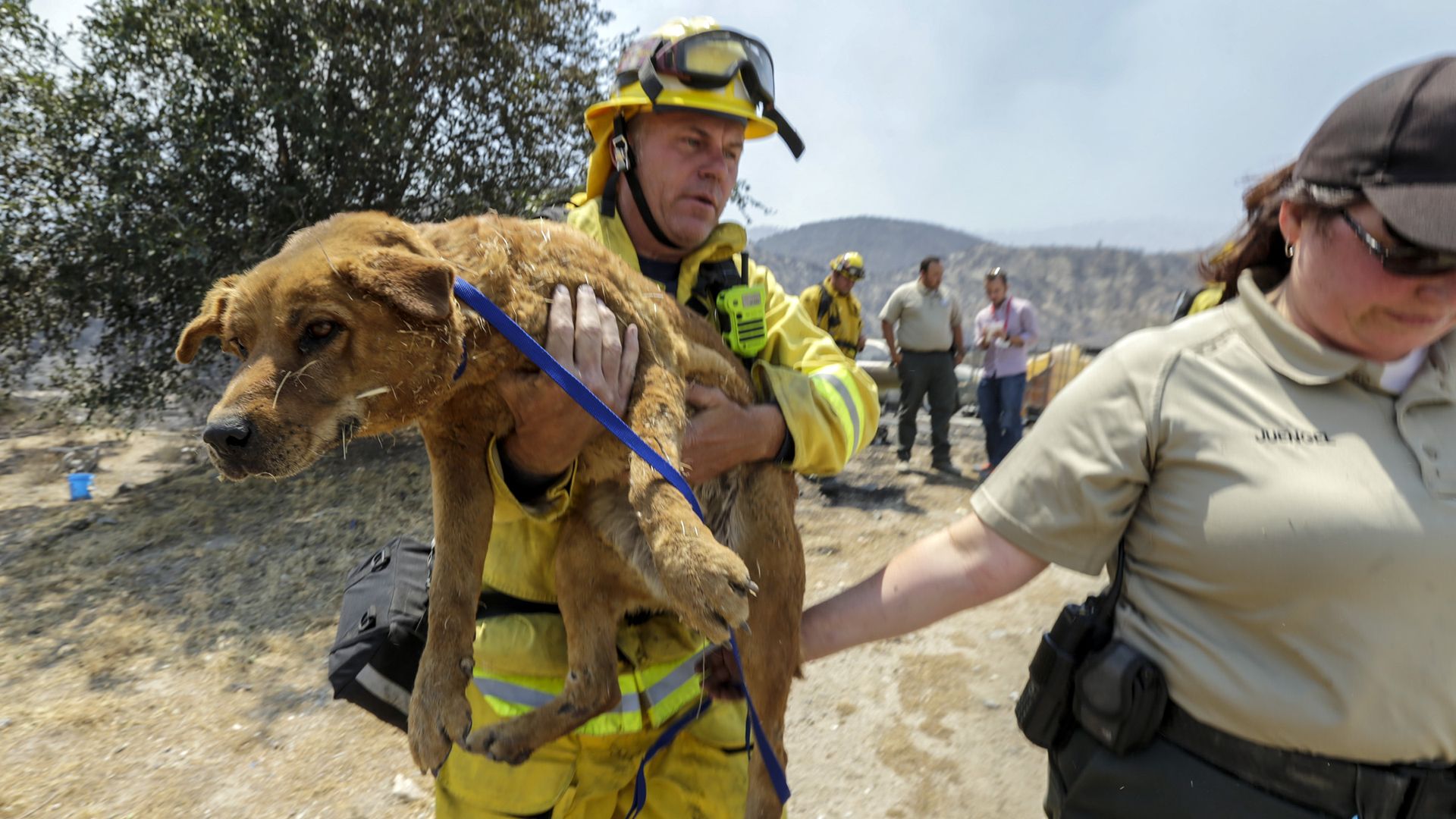 Three of the largest wildfires to ever hit California all were burning at the same time earlier this year, but that wasn't enough to keep some pets away from their owners for long.
The details: Though some families and pets were separated by the fires, many were lucky enough to find their way back to each other mostly thanks to the Carr Fire Pet Rescue and Reunification volunteers, Amanda Lee Myers of the Associated Press writes.
The Carr Fire Pet Rescue and Reunification group is a network of about 35 volunteers, Myers writes.
What they're doing: They are responsible for the effort in reuniting families with their pets more than two months later after the fires were finally extinguished.
The group goes to great lengths to catch animals — many of which are injured and traumatized, Myers writes. They stake out areas where missing pets have been spotted and trap them using food for bait.
By the numbers: Nearly 80 pets have already been reunited with their owners, Robin Bray, the field coordinator for the group, told the Associated Press.
Go deeper