Deep Dive ... What to watch: Midterms set stage for 2020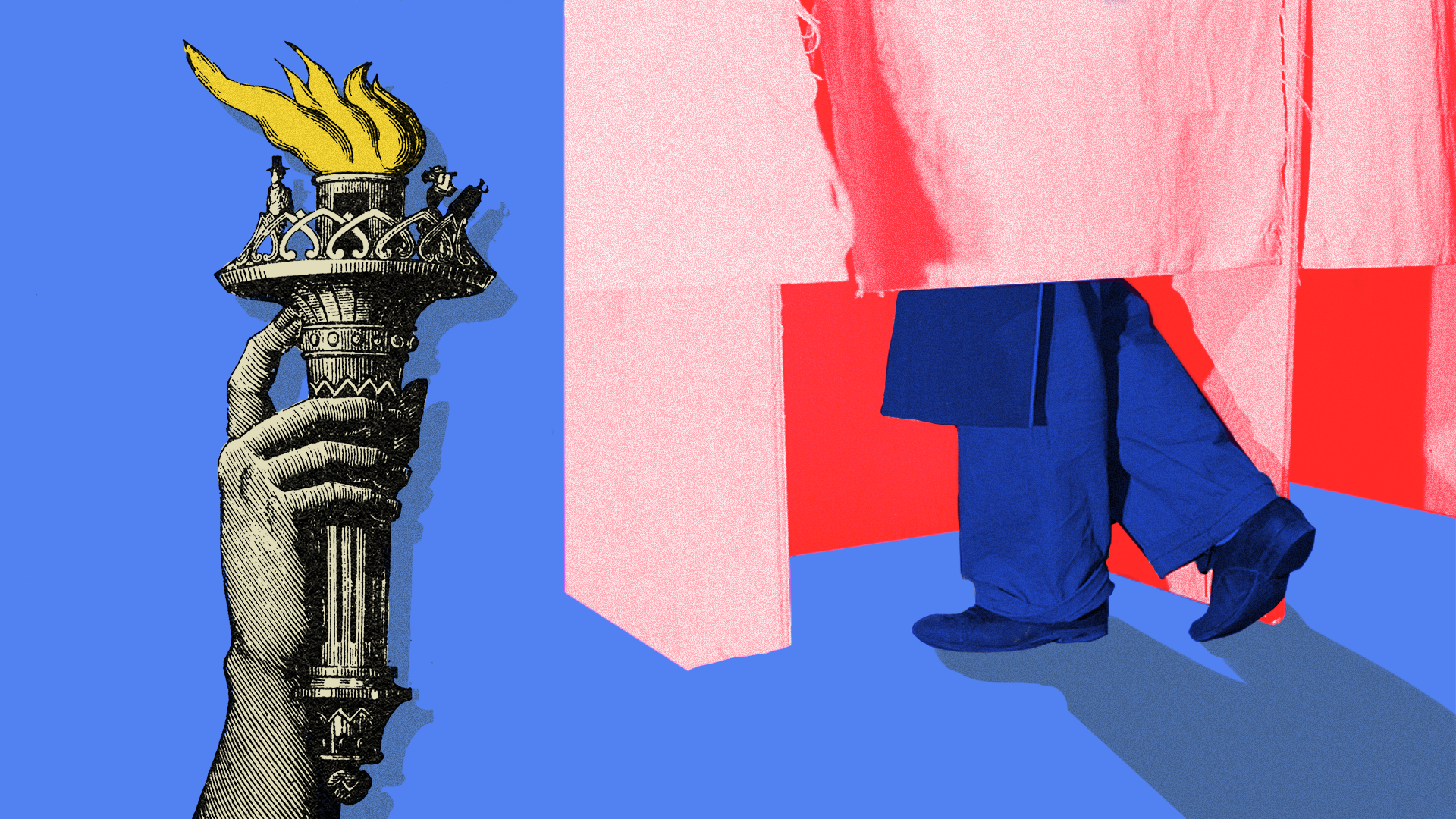 Midterms are theoretically local and state elections, but Tuesday's contests add up to a remarkable snapshot of a quickly changing America: more women running than ever ... more Muslim Americans ... more Native Americans ... more veterans ... more teachers ... more millennials ... and more LGBTQ Americans.
With turnout expected to hit record levels, the results will tell us a lot about the type of candidate who matches up best against Trump in 2020.
Here are 6 things I'm watching:
Will either party find a way to arrest what The Wall Street Journal calls "The Yawning Divide"? White women with college degrees are turning rapidly Democratic, and white men are moving drastically the other way, "making both essentially unreachable by the opposing candidate."
Will pollsters make a comeback after being stunned in 2016? The WashPost's Philip Bump reminds us that based on polling science, "If we held the election 20 times, in three of those elections, the Republicans would hold their [House] majority. Next Tuesday might be one of those three."
Will young people vote more than in the past, after all the pleas, from the Parkland survivors to "Pod Save America"? The #MarchForOurLives and #RoadToChange activists traveled the country to try to counteract apathy among vote-eligible teens. It'd be a game-changer if they do, but Democratic strategists have their doubts.
How big a swath of that record number of women candidates for House, Senate and governor — spurred by record number of women donors — turn into lawmakers? Many are challengers — always a daunting route. Christina Reynolds of EMILY's List told AP: "[R]egardless of what happens, women have shown that they are no longer happy with other people representing them and speaking for them."
How blue is the wave? Republicans are favored to pick up several Dem open seats in western Pennsylvania and the Iron Range of Minnesota. But will a single Democratic House incumbent lose? Probably not. The Cook Political Report's David Wasserman tells me the nation's most vulnerable House Dem is Rep. Tom O´Halleran in Arizona. But he's still favored to hold his Trump-won seat.
And from Jonathan Swan: If Democrats win control over the House by a slim margin (e.g., 5 to 10 seats), how tight will Nancy Pelosi's grip be on power? There'll be a ton of pressure for generational change, and much restlessness beyond those candidates who've already publicly said they won't vote for Pelosi as Speaker. On her side: Pelosi is the perfect person to keep a rowdy House on track to investigate the heck out of the Trump administration. 
Be smart ... On Wednesday morning, we'll wake up with the next two to six years foretold:
Trump: triumphant or cornered?
Democrats: ascendant or humiliated?
Either way, we face a 2020 political season that will make this one seem civil.
Go deeper:
Go deeper