CMS approves Medicaid work requirements in Wisconsin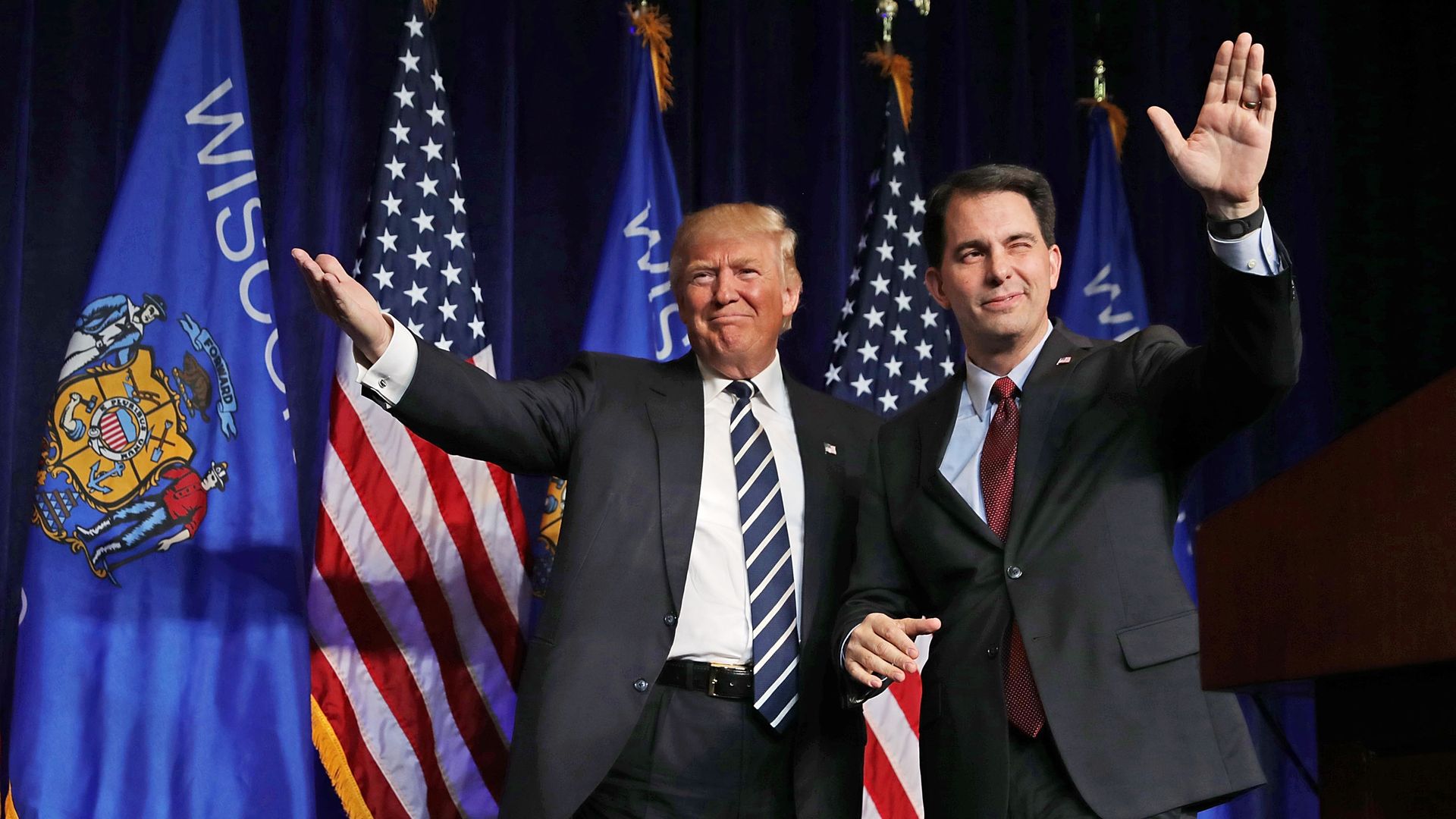 The Centers for Medicare & Medicaid Services has signed off on Wisconsin Gov. Scott Walker's proposal to add work requirements to the state's Medicaid program. Wisconsin is the fifth state to win approval for work requirements, which are expected to substantially trim the states' Medicaid rolls.
Why it matters: Wisconsin is the only one of those states that hasn't adopted the Affordable Care Act's Medicaid expansion — which has been a top issue in Walker's competitive re-election bid. Approving work rules in a non-expansion state is another sign that this is one of the Trump administration's most important health care priorities, and it's moving as fast as it can to say "yes."
Go deeper