4. Top operatives expect a split Congress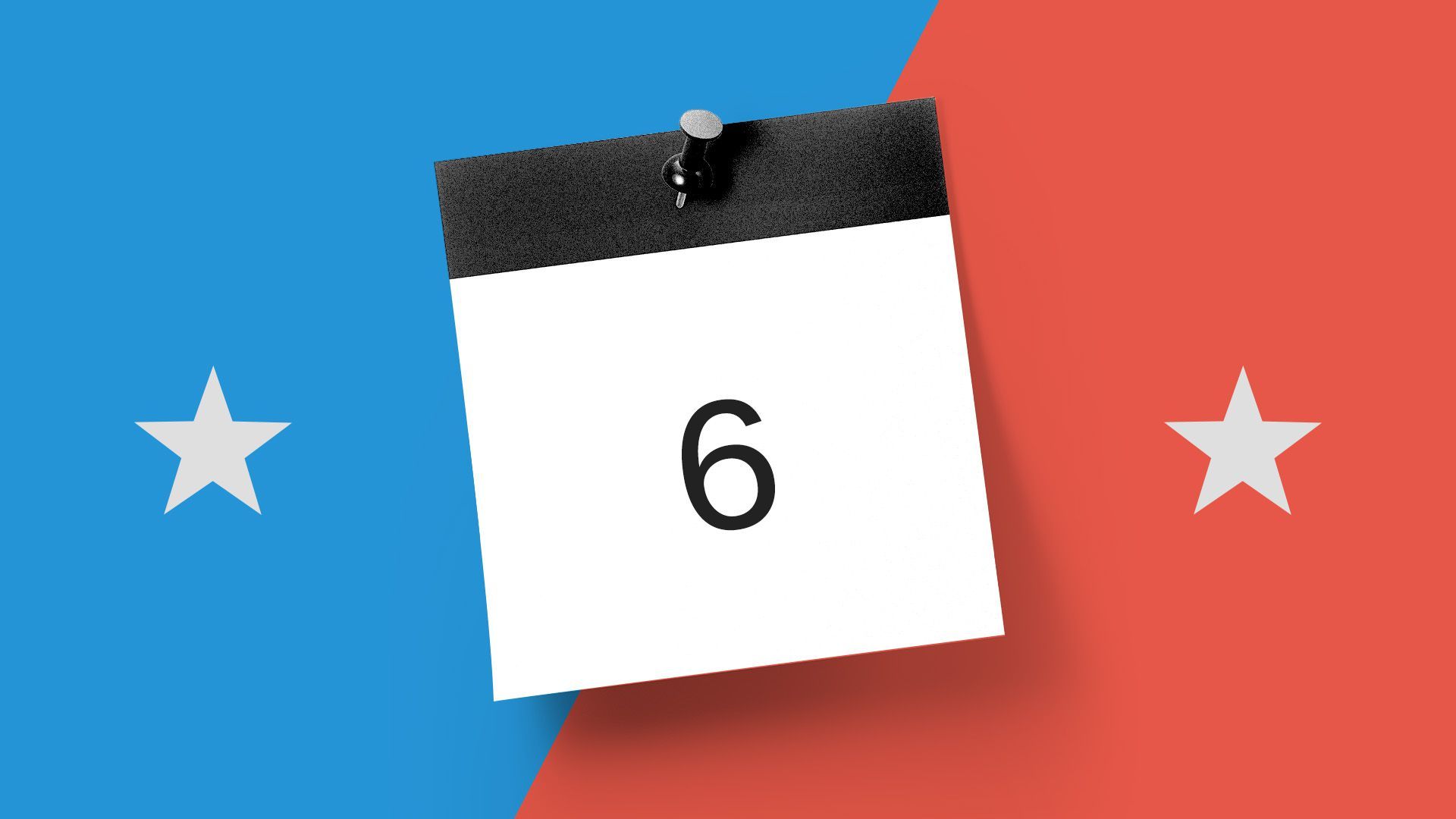 With less than a week until Election Day, top operators in both parties tell me the events of the past week have helped lock in the split decision they have long seen coming: The House flips to Dems (probably decisively), and Republicans hold the Senate (and perhaps gain two seats).
What they're saying: Democrats who had grown skittish about taking the House say they're resting easier. "The panic has abated," said a well-known Democrat on a secret mission in one of the key states.
Some top Republicans tell me they worry that their candidates will pay a price following the anti-Semitic murders in Pittsburgh and the arrest of a rabid Trump supporter for the mail bombs.
"World looks crazy, and we are in charge of it," said an official closely involved in the House fight.
"Hard to imagine a worse week at a worse time. What it means is hard to know exactly, but certainly not helping us win close races."
And why might the news have a split effect for Senate and House? "I think red state voters see the president leading the nation in a crisis, where the suburban voters blame him for the tone," a veteran GOP adviser said.
The one thing worrying Democrats ... A longtime Democratic operative said this is what to watch for on Tuesday:
"Super low turnout: Democrats win. Our core voters are going to vote. They hate Trump. They are dying to vote. Look at the Upshot/Siena polls. In every race where they do a turnout model, when they do voters 'certain to vote,' our candidates win. By a lot."
"Super high turnout: Democrats win. In addition to owning the most intense voters, we also own the least intense voters. Largely young people."
"But medium turnout: That scares me. The GOP owns the voters who aren't quite as intense as our voters, but who are show-up-often voters."
Be smart ... One reason the cake may already be baked: As many as 40% of votes have been cast in early voting.
Disclaimer: This represents the consensus view of the top Democrats and Republicans most involved in the 2018 campaigns — all of whom were involved in 2016. This is the age of disruption: New shocks await, I guarantee.
Go deeper:
Go deeper