Ohio court orders state to allow purged voters to participate in midterms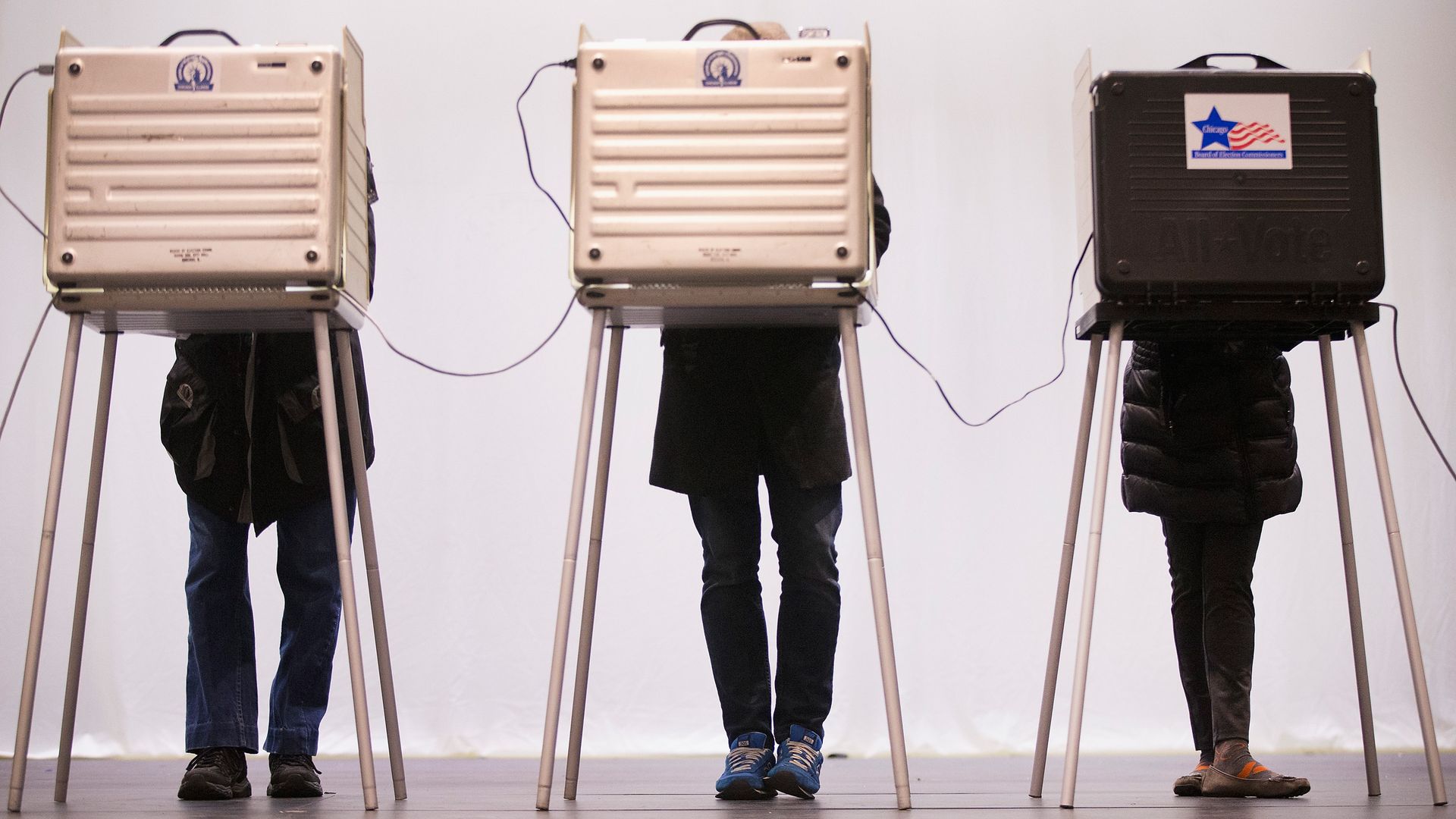 An Ohio federal appeals court on Wednesday ordered the state to allow voters who have been previously purged from its voting rolls in the last six years be allowed to cast provisional ballots in next week's midterm elections. 
Why it matters: The emergency ruling is a major victory for voting rights groups as, earlier this month, a lower court upheld the state's aggressive efforts to purge its voter rolls. This is the latest partisan battle over access to the ballot box in a battleground state that features high-profile midterm races for governor, the U.S. Senate and a few key House seats.
The context: The purging system, which disproportionately affects minorities and the poor, has kicked thousands of people off the rolls if they skipped voting in a few elections and failed to respond to a notice from election officials. The U.S. Supreme Court in June ruled in favor of Ohio's practices, which officials said is intended to promote ballot integrity and keep voter registration lists up to date. But civil rights advocates are still challenging the practice.
The U.S. Court of Appeals for the Sixth Circuit, in Cincinnati, ruled that the "plaintiffs have a reasonable, and perhaps even greater, likelihood of success on the merits of their claims that the [state] confirmation notice did not adequately advise registrants of the consequences of failure to respond, as the [National Voting Rights Act] requires."
What they're saying: Republican Secretary of State Jon Husted said he won't challenge the temporary order "because that would serve as an unnecessary source of contention with an election only five days away."
In a state where races have been called by narrow margins, attorney Stuart Naifeh of the Demos organization that is challenging the state's purging practices, said voter purge could change election outcome.
Go deeper:
Go deeper