Far-right candidate Jair Bolsonaro elected president of Brazil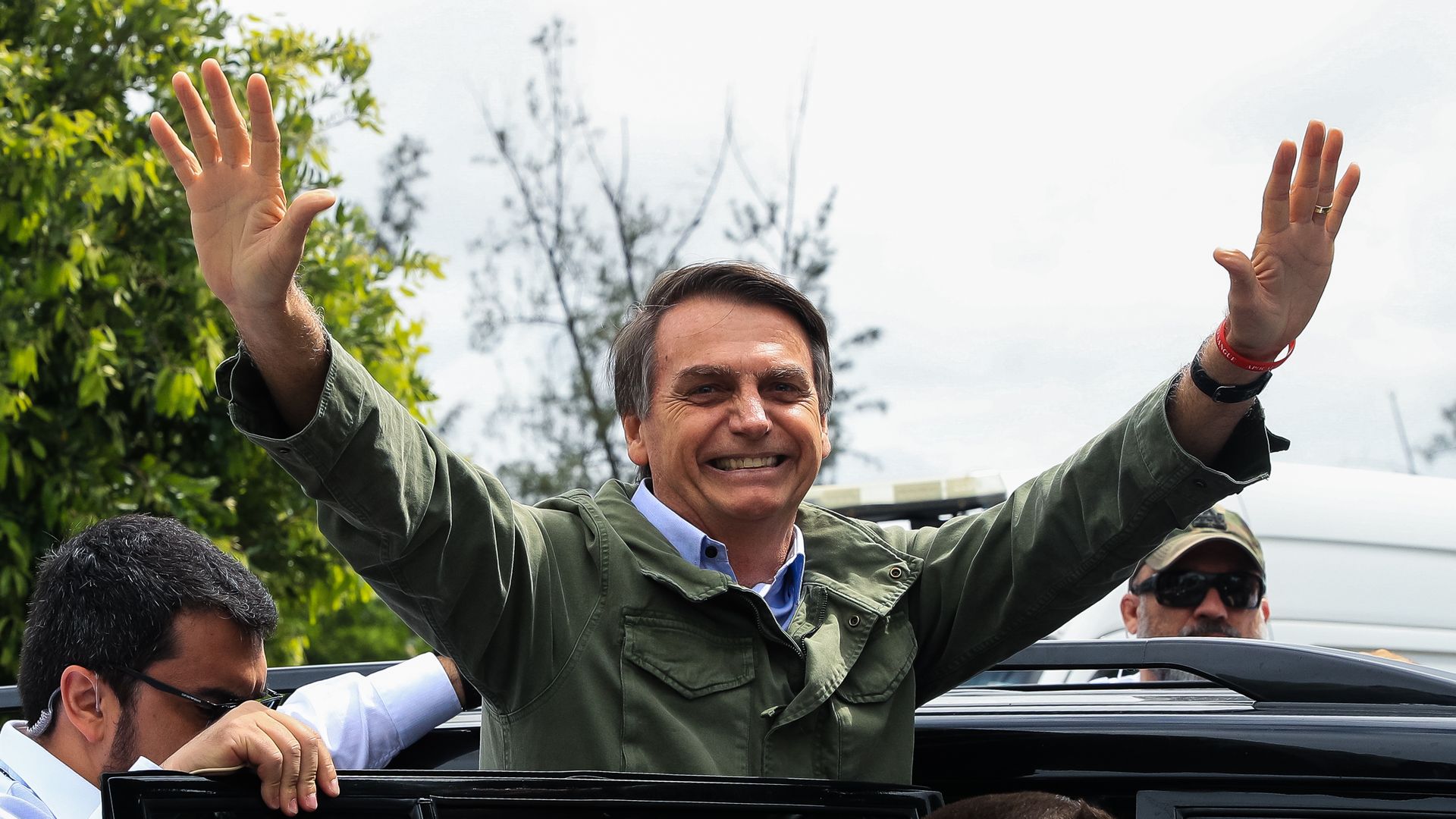 Jair Bolsonaro — a far-right candidate whose misogyny, racism and reverence for military dictators has made him one of Latin America's most polarizing figures — has won Brazil's presidency with over 55% of the vote, per the AP.
Why it matters: Many viewed Brazil's election as a referendum on crime and corruption, with each of the country's last three presidents facing impeachment votes or imprisonment due to their involvement in bribery scandals. Bolsonaro has been dubbed "The Trump of the Tropics," but a more apt comparison would perhaps be President Rodrigo Duterte of the Philippines. Both share an authoritarian, populist style that promises tough action, simple solutions to complex problems, and a strongman's determination to fight crime and right the economy — ignoring democratic norms if needed.
The big picture: The political situation in Brazil is a particularly extreme offshoot of a populist wave that continues to upend establishment parties all over the world.
Go deeper:
Go deeper