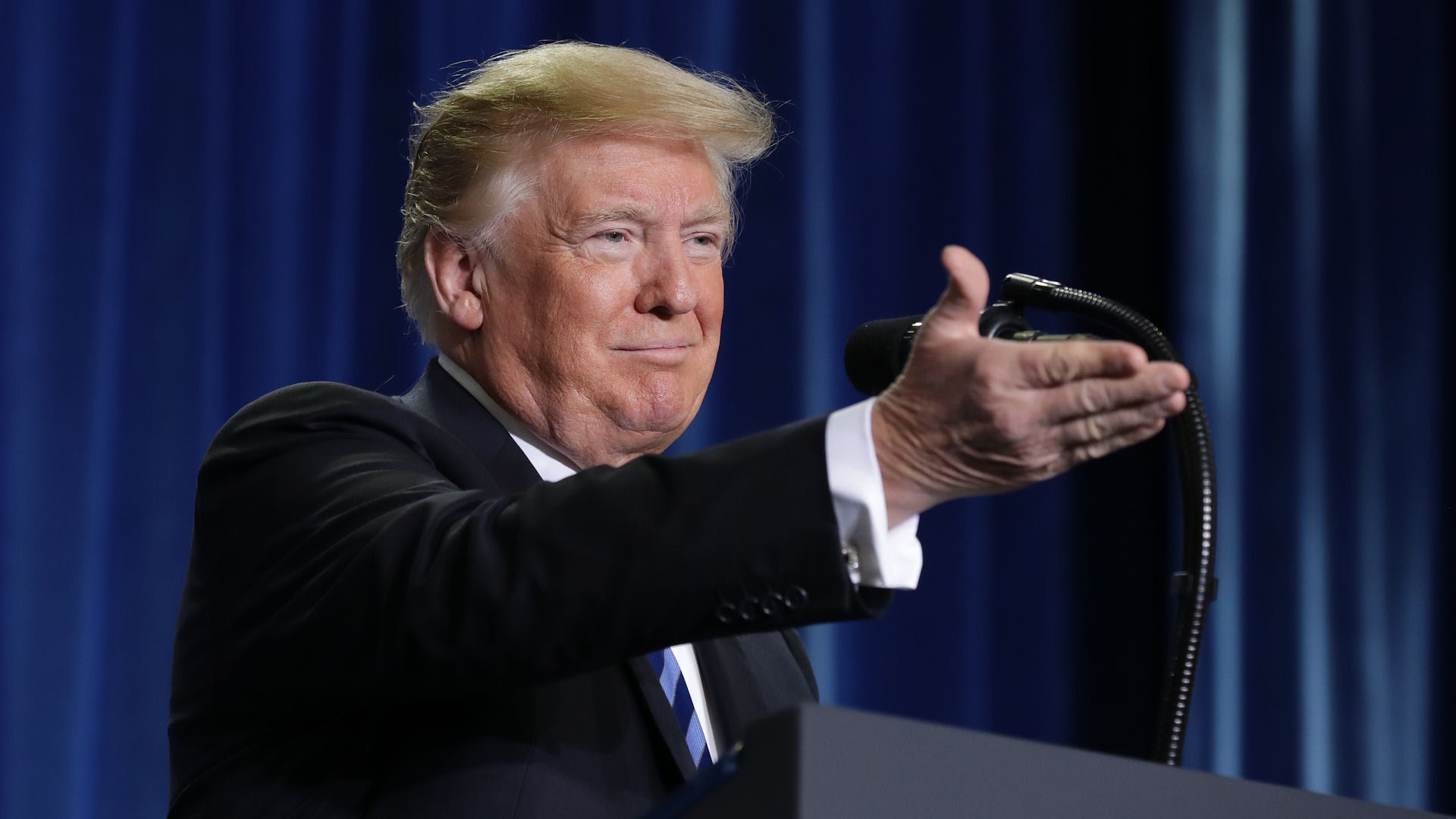 The Trump administration's latest plan to reduce U.S. drug prices is to import some of the price controls imposed by Europe's single-payer health care systems.
Driving the news: The plan that HHS outlined yesterday would apply to drugs administered by a doctor, not the kind you pick up at a pharmacy.
Today, Medicare pays a fixed rate for those drugs, based on their average price within the U.S.
Under the new proposal, Medicare would still pay a fixed rate. But it would be tied to the prices for the same drugs in other countries — mostly countries in Europe, most of which have single-payer health care systems.
For the drugs that would be affected here, Medicare currently pays almost twice as much as other countries, according to HHS.
"We're setting a price right now. We're just not setting a very good price," Azar told reporters, in response to questions about whether the new proposal amounts to government price setting.
What they're saying: The Obama administration proposed a similar policy in 2016, and industry groups killed it. There's pretty decent chance that could happen here, too.
"The administration is imposing foreign price controls from countries with socialized health care systems that deny their citizens access and discourage innovation," PhRMA president Stephen Ubl said in a statement.
Cancer treatment relies heavily on the physician-administered drugs whose prices would fall under this plan, and cancer doctors led the charge against Obama's version. The Community Oncology Alliance said Trump's proposal "will interfere with the quality, accuracy, and timeliness of treatment."
There is, obviously, an argument that government price setting works. It's just not usually an argument Republican administrations make.
But President Trump's public comments on drug prices return frequently to the theme that Europe is taking advantage of the U.S., and we should be paying what they're paying.
Between the lines: There's at least some conservative competitive element, as the new plan aims to weaken Europe's price controls before piggybacking off them.
This is a subject of active debate in the health care world, but the economists I spoke to yesterday said the administration is probably correct to say that tying U.S. prices to European prices would drive up European prices, at least a little.
How it works: The idea is that, if drugmakers can no longer count on high U.S. prices to subsidize lower reimbursements abroad, they'll simply have to strike more favorable deals with European countries.
Sure, a single public payer has a lot of leverage, the argument goes, but will the U.K. really walk away from providing its citizens a promising cancer treatment?
The plan also calls for a new purchasing arrangement for physician-administered drugs. Currently, doctors have to buy the drugs, store them, and hope they can use them and bill Medicare. HHS' proposal would have third-party vendors buy the drugs, then sell them to doctors.
Azar and other HHS officials mentioned this arrangement a couple of times yesterday, as a way the new plan still tries to foster market competition.
But the experts I spoke to said that if you're already starting from a fixed slightly-more-than-Europe price, it's hard to see how much more of a discount those vendors could realistically produce.
"It feels a little bit like, 'If we mention competition in this document, no one will pay attention to the fact that we're importing European price controls,'" Garthwaite said.
Go deeper