Pence: Khashoggi's murder "will not go without an American response"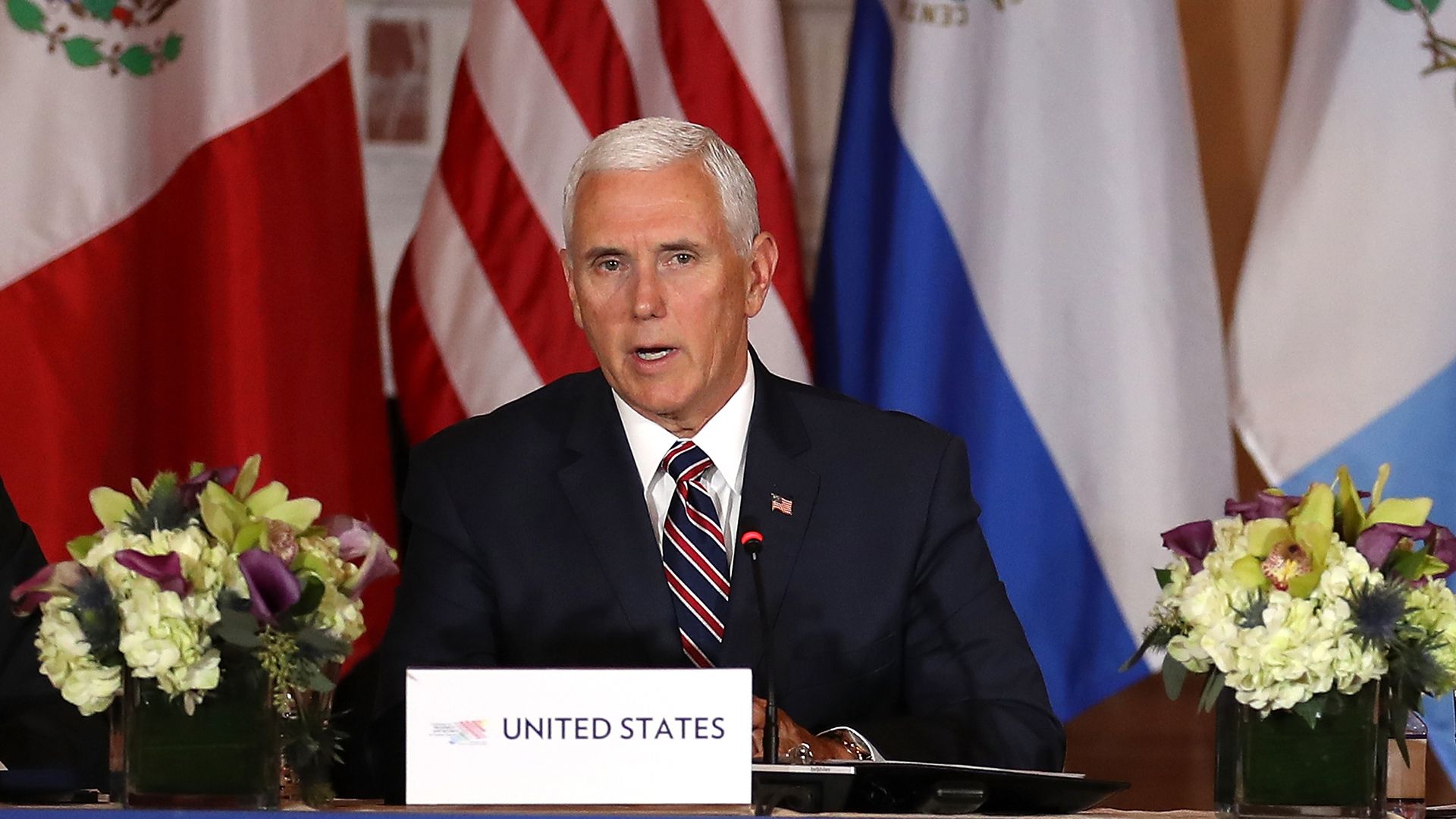 Vice President Mike Pence took a hard stance on the murder of Jamal Khashoggi during a Washington Post space event Tuesday, demanding answers from the Saudis over their account of the journalist's death, which he said "flies in the face" of the facts of the investigation laid out by Turkish President Recep Tayyip Erdogan.
"I want to assure all of your colleagues here, I want to assure the American people, we're gonna get to the bottom of it. This brutal murder of a journalist, of an innocent man, of a dissident will not go without an American response, and I expect without an international response."
Flashback: Though President Trump seemed to accept the Saudis' initial explanation, he said yesterday that he is "not satisfied" with the kingdom's explanation and that he won't accept their request for a full month to complete their investigation.
Go deeper