Bernie Sanders casts doubt on "great blue wave" in November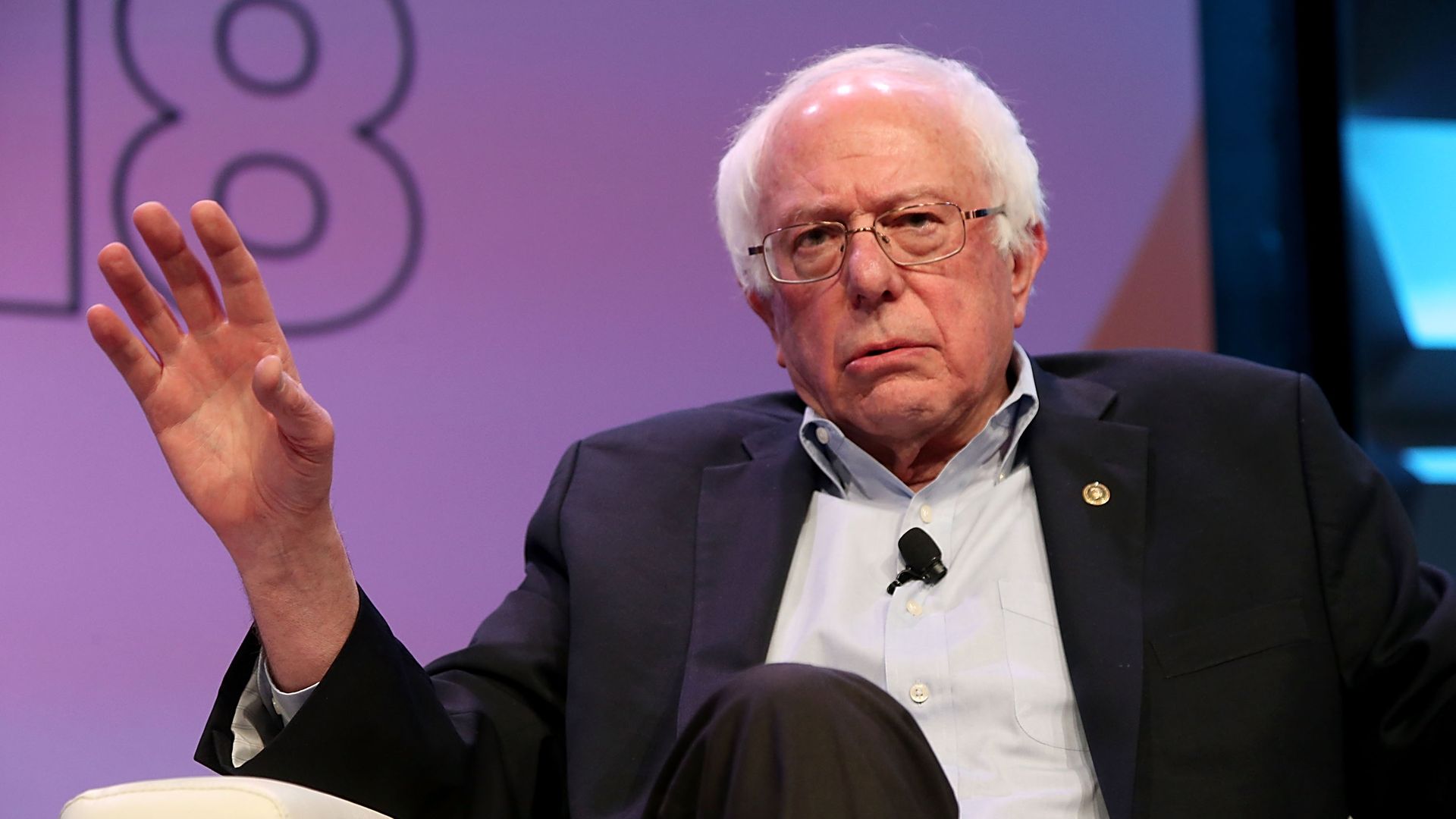 Sen. Bernie Sanders (I-Vt.) warned Democrats Sunday of the perils of overconfidence ahead of November, saying "I happen not to believe that there's going to be this great blue wave." Instead, he predicted that control of the House will be decided by a few tight races.
The details: Sanders, who's rumored to be mulling another presidential bid and has been campaigning for Democratic candidates across the country, told the New York Times that he's "doing everything [he] can" to ensure Dems are triumphant in November. "But one thing I will absolutely guarantee you: It will not happen if people are sitting back and are cocky and talking about how sure they are of winning," he said.
Go deeper