How the anti-Saudi movement snowballed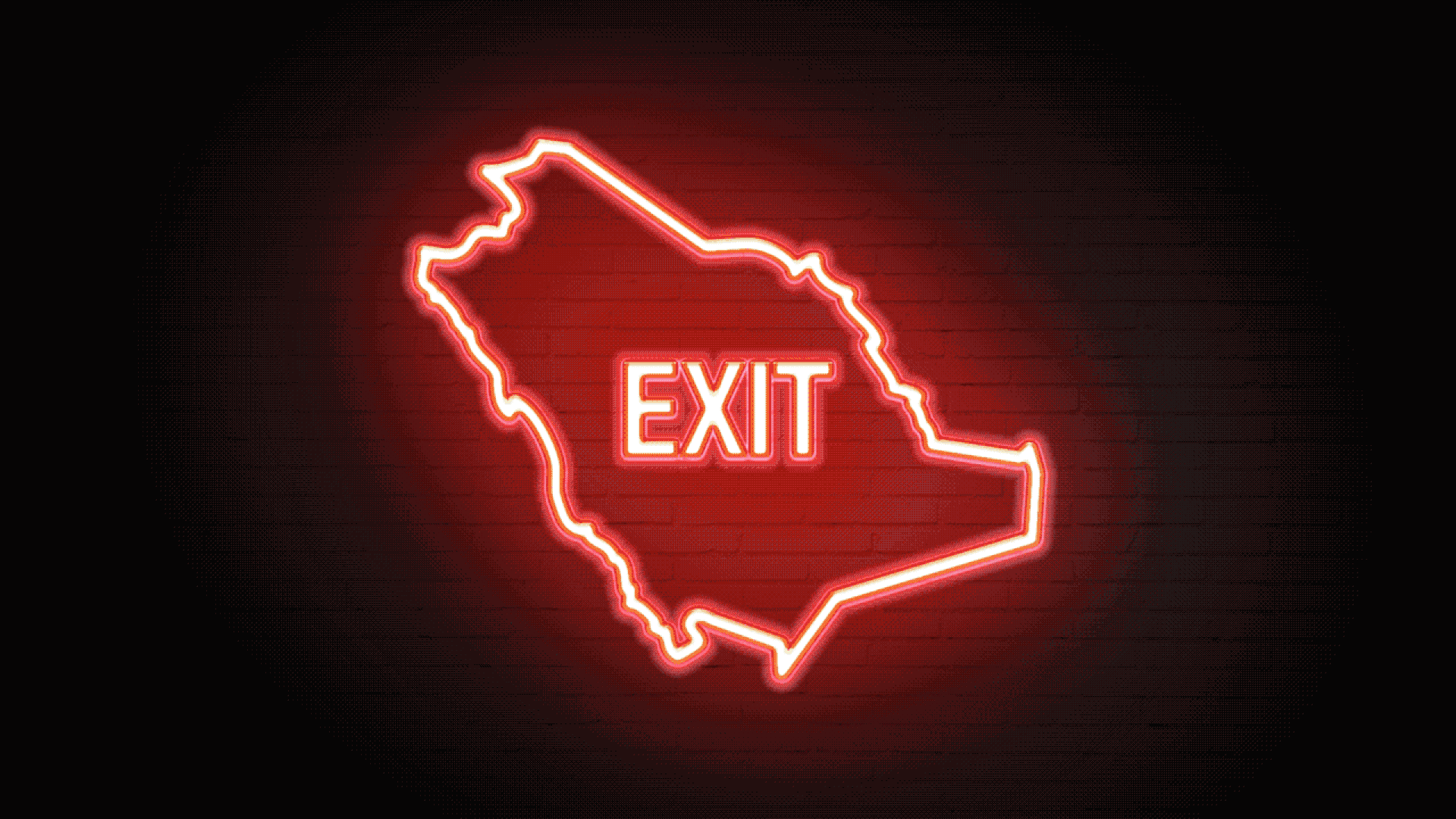 High-level CEO conferences are self-fulfilling. Important people attend them because important people attend them. It's a mechanism that works just as effectively in reverse.
How it happens: The genius of the "Davos in the Desert" conference, as unveiled last year, was that a large number of CEOs would feel compelled to attend, just to maintain their relationships with the king and the crown prince. That core group then created enough critical mass to attract everybody else.
The most successful conferences tend to be multi-day affairs in remote locations (Davos, Aspen, that kind of thing). That format maximizes the probability of serendipitous interactions. And, for a while there, it looked like it could work in Riyadh.
But, but: No one wants to feel uncomfortable at such things, or hypocritical. And they certainly don't want to feel that they have to watch everything they say, for fear of offending their hosts.
CEOs are human too, and feel real revulsion at the idea of a Washington Post journalist being tortured and killed.
The business leaders who waited before they pulled out of the Saudi conference desperately wanted some kind of Saudi signal that their concerns were being taken seriously.
The Saudis didn't (or couldn't) provide what the CEOs needed. All of the Saudi messaging has been literally unbelievable.
Thus did the 2018 Future Investment Initiative unravel. The exodus started with the media types: Andrew Ross Sorkin of the New York Times, Zanny Minton Beddoes of the Economist, Patrick Soon-Shiong of the Los Angeles Times.
By early this week, JPMorgan Chase CEO Jamie Dimon, BlackRock CEO Larry Fink, Blackstone CEO Stephen Schwarzman, Ford Chairman Bill Ford, and MasterCard CEO Ajay Banga were all out.
The bank CEO departures were only partially based on moral considerations; after all, they still planned on sending underlings to keep their Saudi relationships alive.
Fink gave an uncharacteristically revealing interview to CNBC on Tuesday. He declared himself "a friend" of Saudi Arabia, said that he wanted to preserve his relationships with the country, and outright refused to sever ties even if it was proved that the king or crown prince had ordered Jamal Khashoggi's torture and dismemberment.
Fink's reasons for pulling out of the conference center on preserving otherrelationships, with employees and clients who were horrified at the headlines. "What I wanted to do was have this conference delayed," he said, adding that the Saudis "understand that we have many different constituents that we have to balance out."
Fink, by his own admission, wanted the U.S. government to pull out of the conference before him. Instead, it was the other way around: Treasury Secretary Steven Mnuchin finally withdrew on Thursday. Only Fox News was slower to the exit.
How will the Saudis react to the international community ganging up on them so publicly? The fear is that they will weaponize the international oil market. But that's unlikely. Saudi Arabia itself would be the biggest victim of such a move.
Saudi Arabia is now accepting responsibility for Khashoggi's death. As such, it's hard for the Saudis to retaliate too hard against people and institutions who blame them for just that.
Go deeper:
Go deeper