Brazil's Bolsonaro rejects support of ex-KKK leader David Duke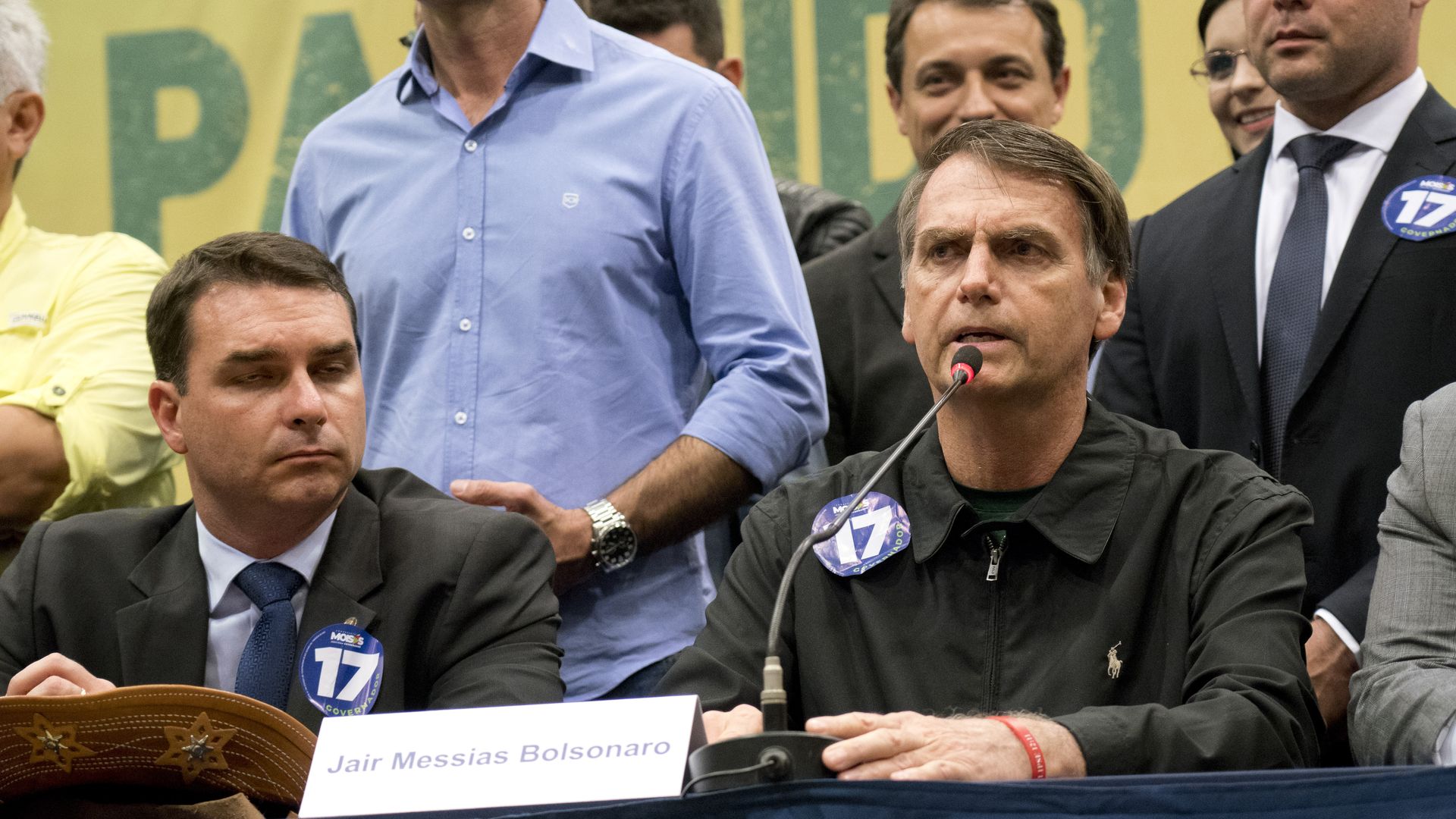 Brazilian presidential frontrunner Jair Bolsonaro rejected an endorsement he wasn't expecting, from former KKK leader David Duke, with a tweet suggesting that "supremacist groups" should support his leftist opponent "who loves to segregate society."
Why this matters: Bolsonaro, the far-right congressman who polls show as a strong favorite in the Oct. 28 presidential runoff, has a history of controversial comments on race. It's a sensitive subject in Brazilian politics. A study from the Brazilian Institute of Geography and Statistics shows that the white population, once a majority, is now just 44% of the total population. Duke, who backed Donald Trump in 2016, said Bolsonaro "sounds like us."
Go deeper