5 Republican Senators write joint op-eds with Democrat Joe Manchin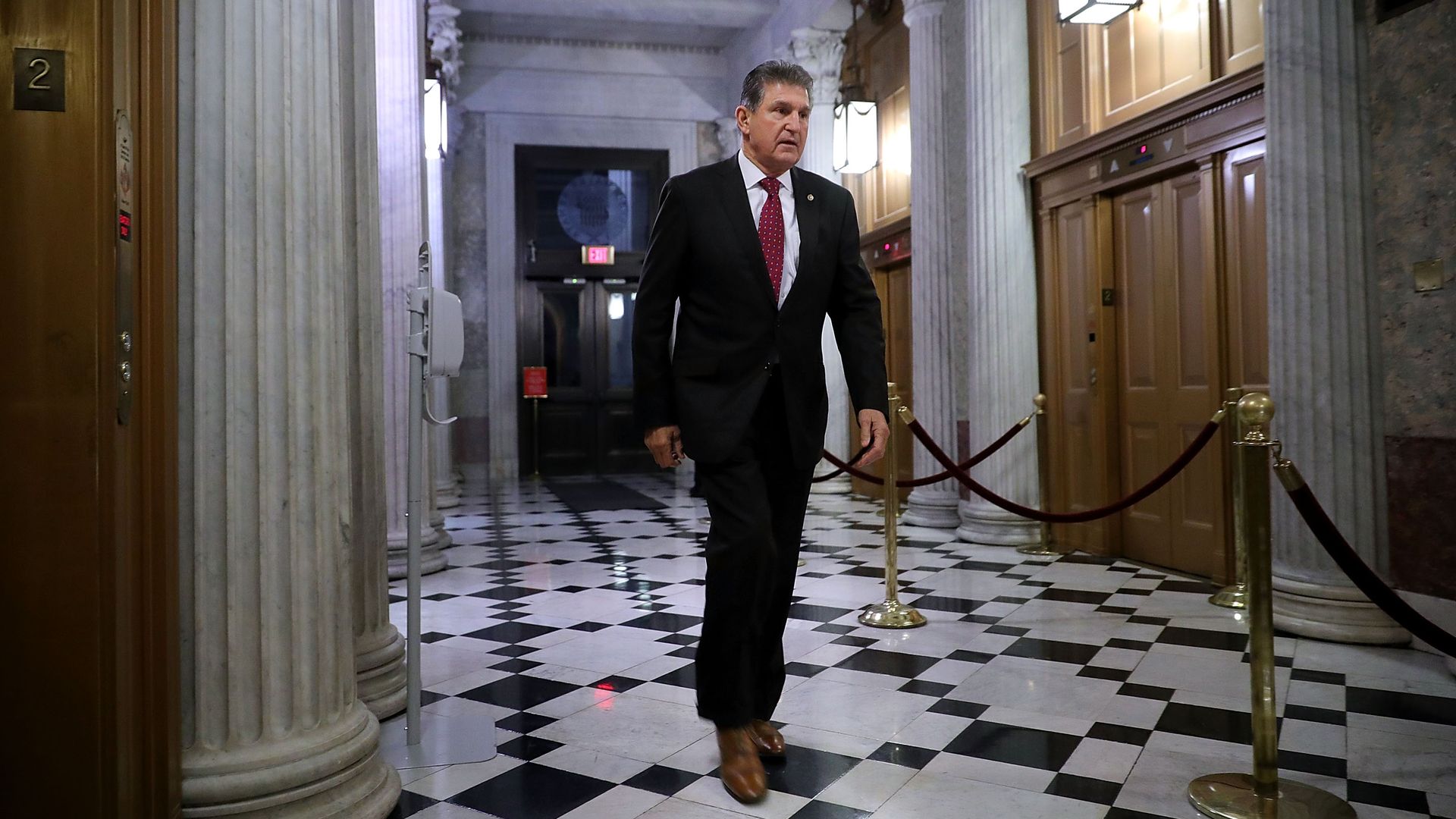 Democratic Senator Joe Manchin has written separate op-eds with five different Republican senators in the last three days on topics ranging from the opioid epidemic to veterans' affairs and energy security — but all with a hefty focus on bipartisanship.
Why it matters: As a red-state Democrat from West Virginia, a state Trump won in 2016 with roughly 68% of the vote, Manchin's senate seat is considered one of the most vulnerable ahead of the November 6 elections.
The details: Each of the five op-eds, all published in local West Virginia outlets, are illustrative of Manchin's framing of his image in the heavily Republican state.
Go deeper