Report: Bankers value UberEats at up to $20 billion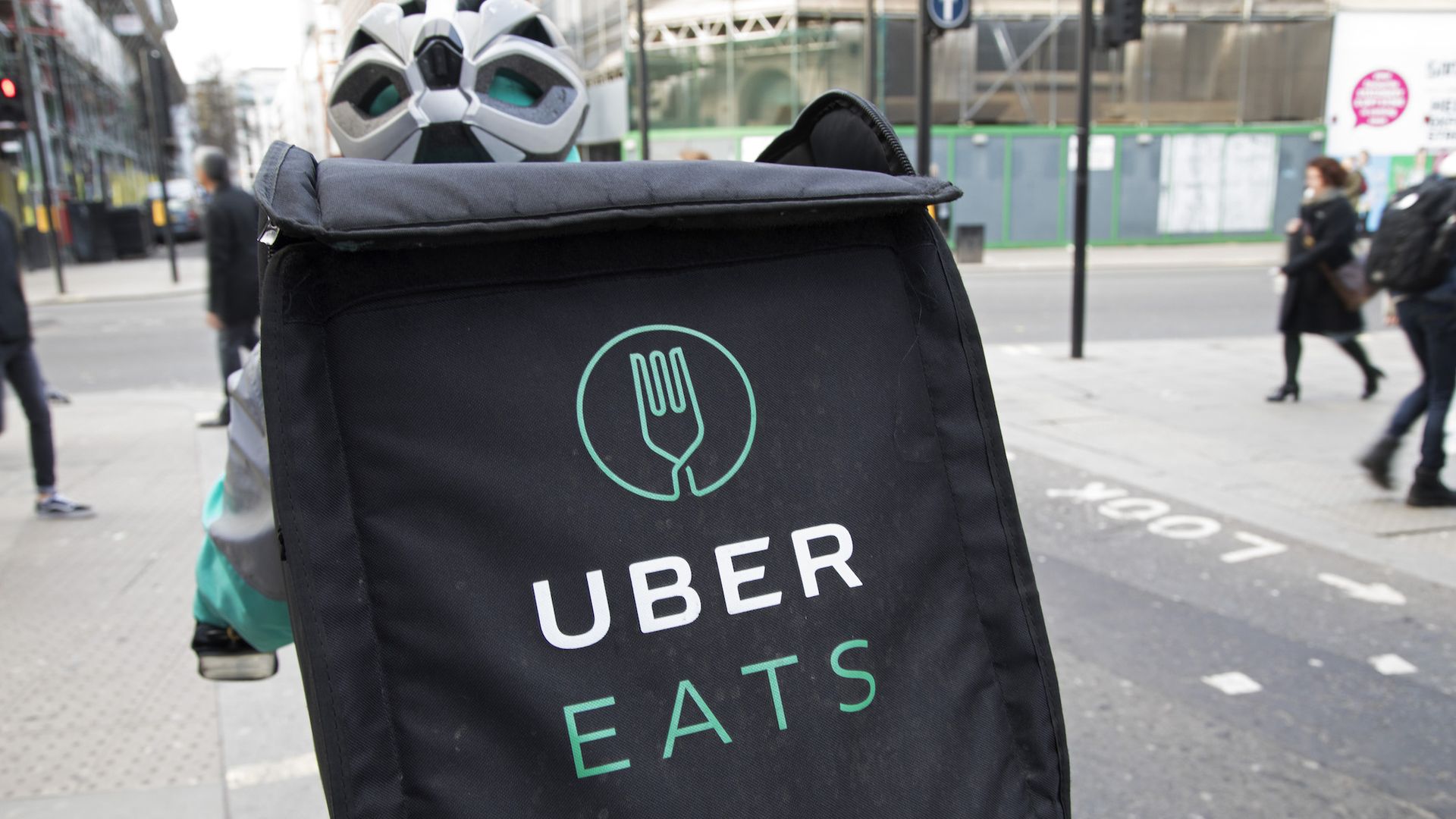 Morgan Stanley and Goldman Sachs — both pitching IPO proposals to Uber — have valued UberEats, its food delivery business, at as much as $20 billion, and it's expected to become profitable before the company's ride-hailing arm, according to the Wall Street Journal.
Why it matters: On-demand delivery is a tough business in countries like the U.S., as many companies have learned in the last several years. That's largely because labor is expensive while customers don't want to pay high fees.
It's notable that Uber has reportedly been able to build UberEats, which in May had a $6 billion annual run rate, into such a massively valued unit.
One reason could be that it has global operations, including in regions where it can have different fee and pay structures. Two years ago, this is exactly what the CEO of Rappi, a Latin American delivery startup, explained to me about emerging markets.
The reported valuation is about twice the current market cap of GrubHub, a U.S.-based food delivery company that mostly aggregates restaurants that offer their own delivery — and why CEO Matt Maloney has said the company's business is working.
Uber declined to comment.
Go deeper