Obama on the midterms: "An opportunity for us to stop the bleeding"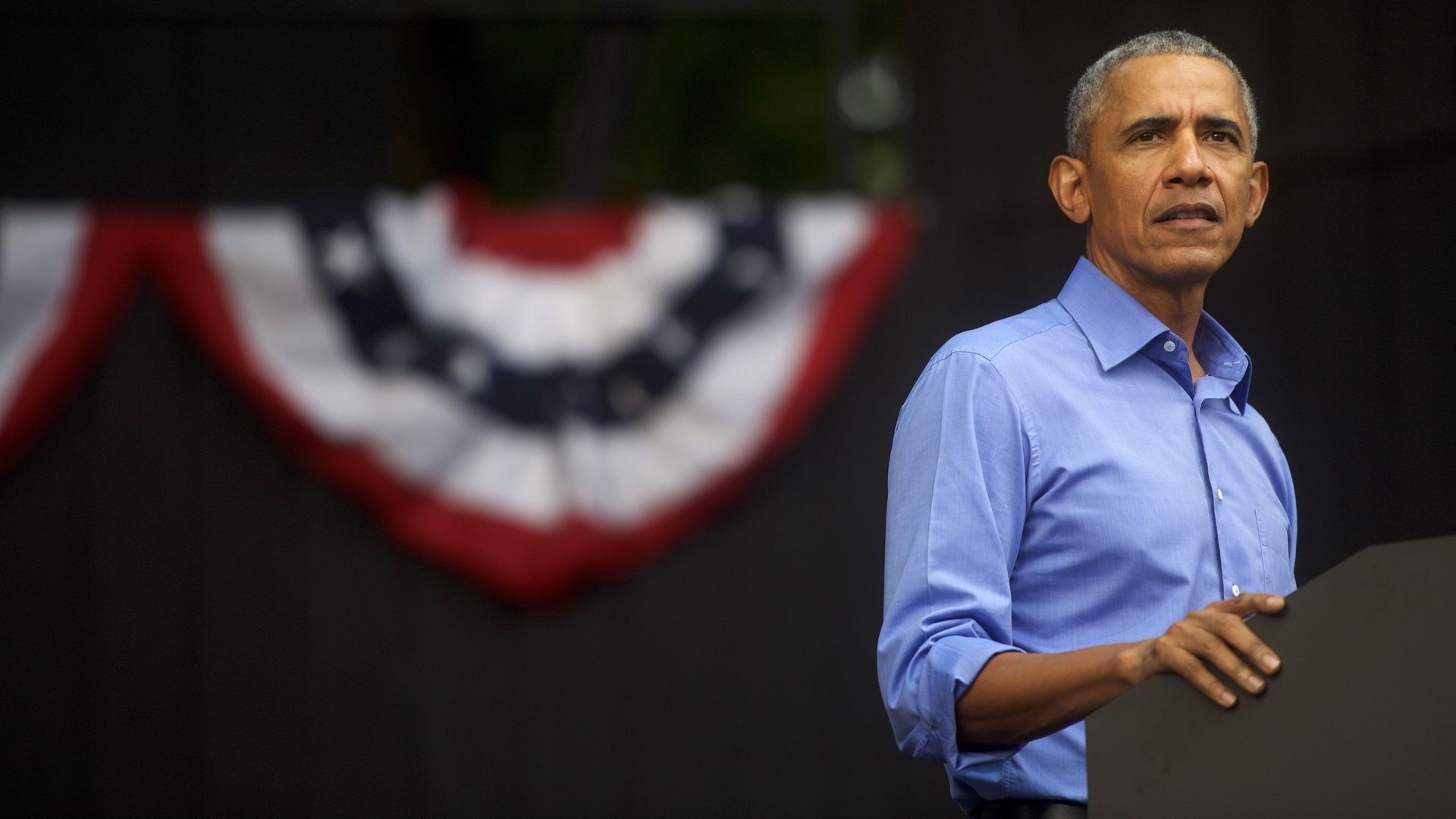 Greg Sargent, the liberal Plum Line columnist for the Washington Post, will be out Tuesday with "An Uncivil War," which includes an intriguing new quote from former President Obama.
What he's saying: At a November fundraiser at the New York City home of a retired financier, Obama said, according to a person present who shared the comments with Sargent: "[W]e have a midterm election coming up that will be...an opportunity for us to stop the bleeding, to restore a sense of hope and promise, to, in very concrete terms, save peoples' lives and make sure they have health care."
Sargent tells me the key point of his book is that with pressure from the left to be more "procedurally radical" (i.e., court-packing), Democrats need to "play rougher," while still trying to move Americans toward the ideal of fair play in politics.
Go deeper