Danish wind giant makes a big U.S. move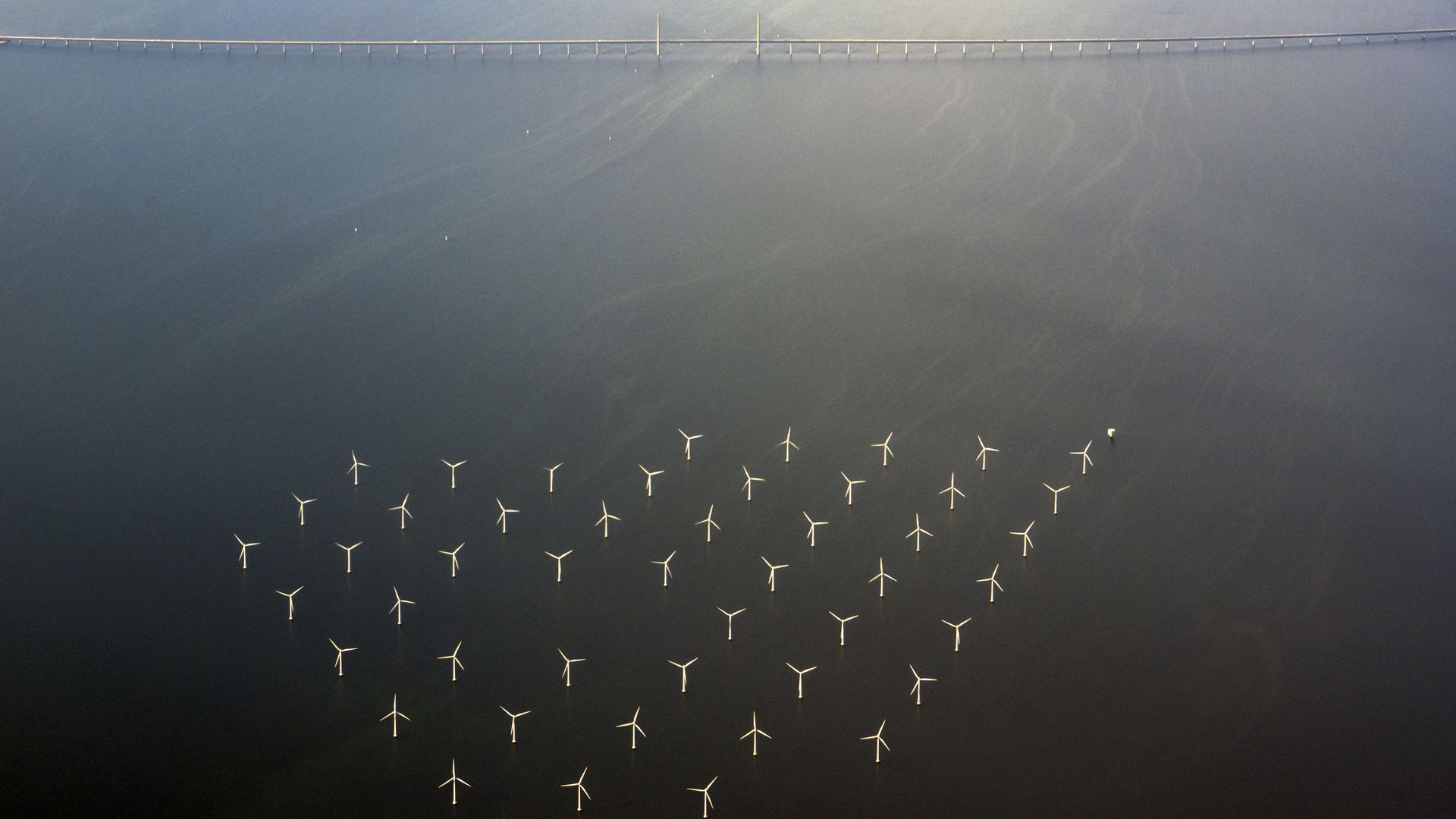 Denmark-based Orsted is buying the U.S. firm Deepwater Wind for $510 million, giving the world's largest offshore wind company a much bigger foothold in the emerging Atlantic coast market.
Why it matters: The deal announced Monday is another sign of the emergence of offshore wind in the U.S., which lags far behind the older and much larger European market, but is increasingly a hotbed of activity.
How it works: Deepwater Wind, which is currently owned by the hedge fund D.E. Shaw, has the only currently operating U.S. offshore wind farm — a 30-megawatt project off Rhode Island.
But it has a vastly larger portfolio of planned or potential projects — over 3 gigawatts worth. Meanwhile, Orsted, according to the announcement, also has development rights for several regions in the U.S.
The intrigue, via The New York Times: "The Deepwater purchase appears to be an attempt by Orsted to acquire a company that can better navigate the regulatory and political systems of the United States."
Reuters notes that Orsted "has so far lost out on auctions in the nascent market" while Deepwater Wind has been more successful.
The details: The merged company will be called Orsted US Offshore Wind and the deal is expected to be completed by year's end. Orsted's Thomas Brostrom will be CEO, while Deepwater Wind head Jeff Grybowski will be co-CEO.
Orsted offshore wind chief Martin Neubert said in a statement that the companies are a good fit, because Deepwater Wind has "longstanding expertise in originating, developing and permitting" U.S. projects, while Orsted brings its track record of engineering, building, and operating large offshore wind farms.
Go deeper