New satellite technology may lead to faster internet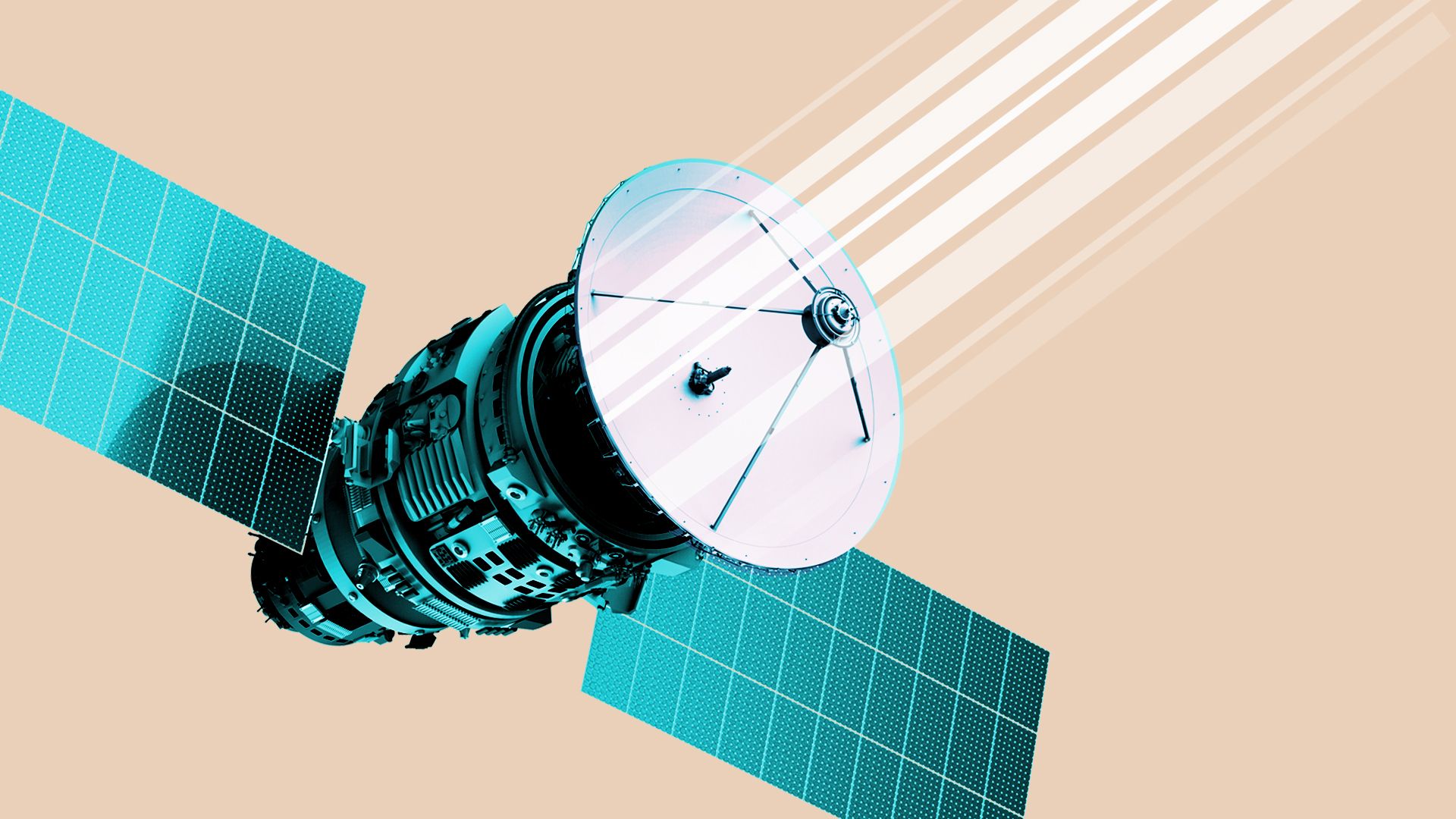 Cheaper rocket launches and better technology may make satellites a more viable option for delivering fast, affordable consumer broadband services around the world.
The big picture: For nearly 30 years, satellites have been used to beam high-speed internet service to rural areas that are hard to reach with terrestrial networks. But that's often a last-resort option due to the limitations of the technology, including connection lag, spotty service, and lower bandwidth.
Now a handful of companies from SpaceX to ViaSat are launching satellites that orbit closer to the earth, which is expected to reduce the lag time — or latency — because the signal will not have to travel as far.
How it works: A broadband beam from a satellite behaves similarly to a beam of light from a flashlight. If a flashlight is farther away from an object, the beam of light is wider and less intense. The closer the flashlight gets to an object, the more focused and bright the beam of light.
Current satellites orbit higher above the earth, meaning they cover wider geographical areas but have less data capacity and thus can only serve a limited number of subscribers. Newer, smaller satellites are designed to orbit closer to earth, resulting in more direct signals and more capacity with 5G-like speeds.
But the closer the satellites are to earth, the narrower the signal beam. So providers need more satellites to cover a broad area. Even with more advanced launch strategies, deploying thousands of satellites is still a pricey proposition.
The FCC has tried to free up additional spectrum for satellite services and modify rules to allow new constellations of satellites to be launched.
Here's what a few companies are doing:
Bottom line: Lower-Earth constellations have the potential to compete more directly with cable or fiber networks on speed and price than the older satellite systems. But these companies will require a large number of subscribers — on the order of tens of millions — to recoup their costs, per an OECD paper.
Go deeper: Satellite TV's tricky future in the cord-cutting era
Go deeper