Mike Pence: "China wants a different American President"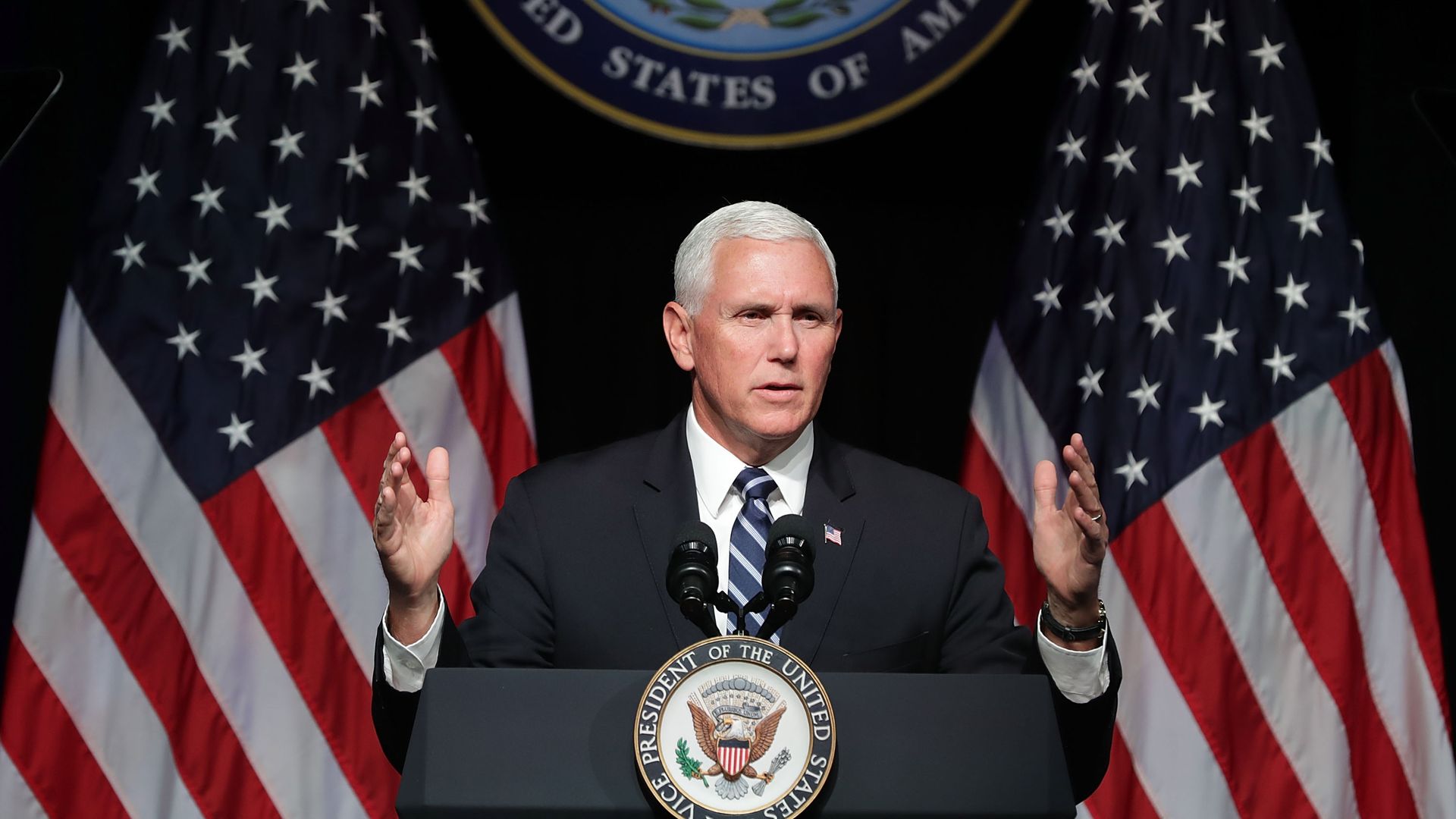 Vice President Mike Pence will lay out the Trump administration's case that China is "meddling in America's democracy" in a speech this morning, according to excerpts of his prepared remarks.
What to watch: Axios' Jonathan Swan reported recently that the Trump administration was planning an "administration-wide" anti-China campaign. This is part of that ongoing effort.
Why it matters: President Trump raised eyebrows by declaring last week, without offering evidence, that China was meddling in the midterms.
Pence is attempting to put meat on those bones, while laying out a broader case that Beijing is a threat to U.S. interests and a destabilizing force around the world.
He'll also make an explicit comparison to Russian interference, saying: "What the Russians are doing pales in comparison to what [China] is doing across this country."
Between the lines: This speech comes on a headline-packed day when it comes to Russian and Chinese hacking and intelligence activities.
The big picture: Pence's speech matches warnings from intelligence officials and other experts that China is ramping up its intelligence activities and influence operations around the world.
On election interference, though, Pence's case is less clear cut. He cites as an example of election interference the fact that China targeted tariffs at key midterm election states — the European Union and others did the same thing.
Go deeper ... The view from Beijing: A coordinated propaganda attack against China
Go deeper