British and American researchers awarded Nobel Prize in Chemistry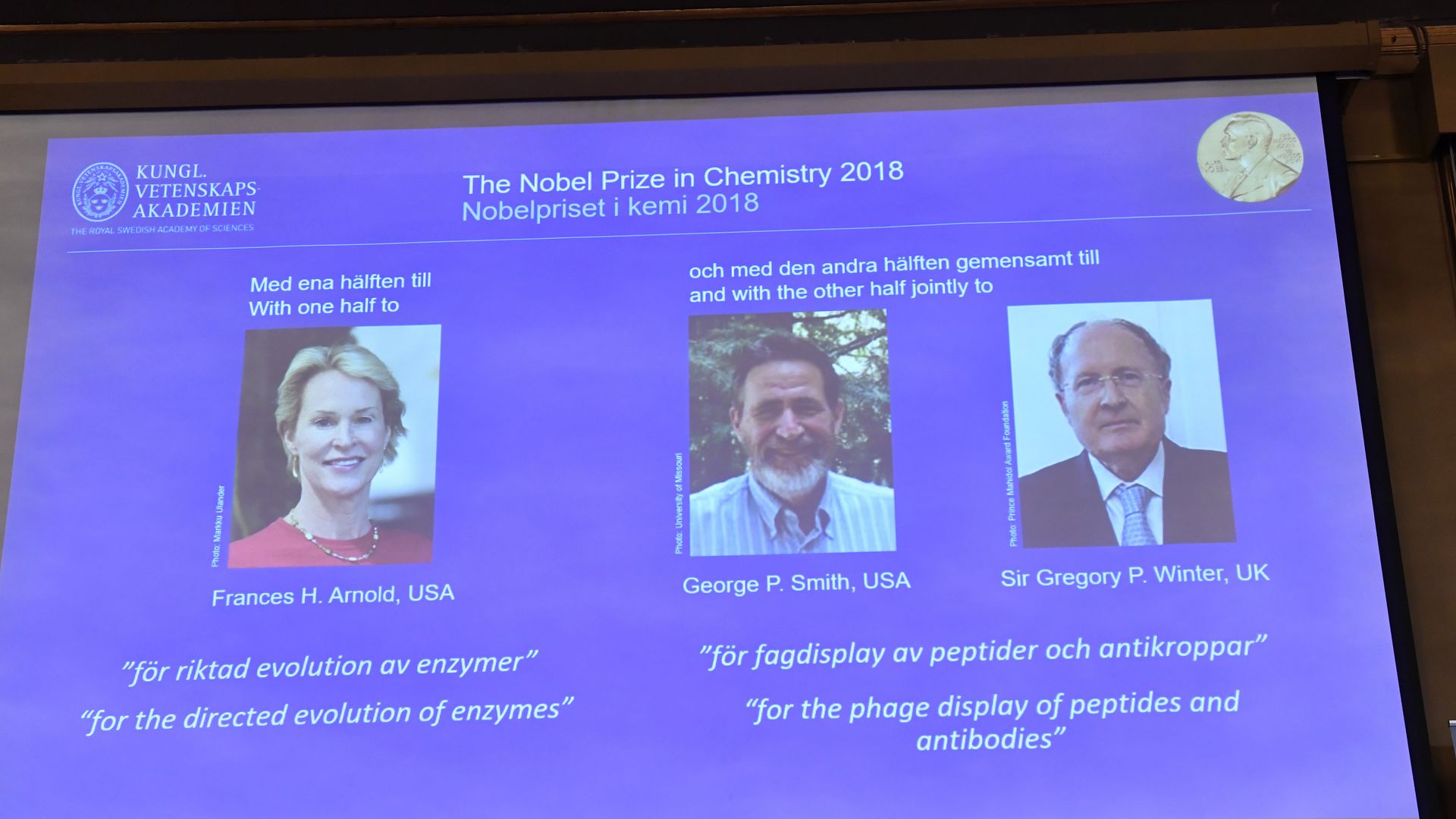 The 2018 Nobel Prize in Chemistry has been awarded to the United States' Frances H. Arnold and George P. Smith and the United Kingdom's Sir Gregory P. Winter for "the directed evolution of enzymes" and "the phage display of peptides and antibodies."
Why it matters: Per the Royal Swedish Academy of Sciences, "The 2018 Nobel Laureates in Chemistry have taken control of evolution and used it for purposes that bring the greatest benefit to humankind. Enzymes produced through directed evolution are used to manufacture everything from biofuels to pharmaceuticals. Antibodies evolved using a method called phage display can combat autoimmune diseases and in some cases cure metastatic cancer."
Go deeper