Woman wins Nobel prize in physics for first time since 1963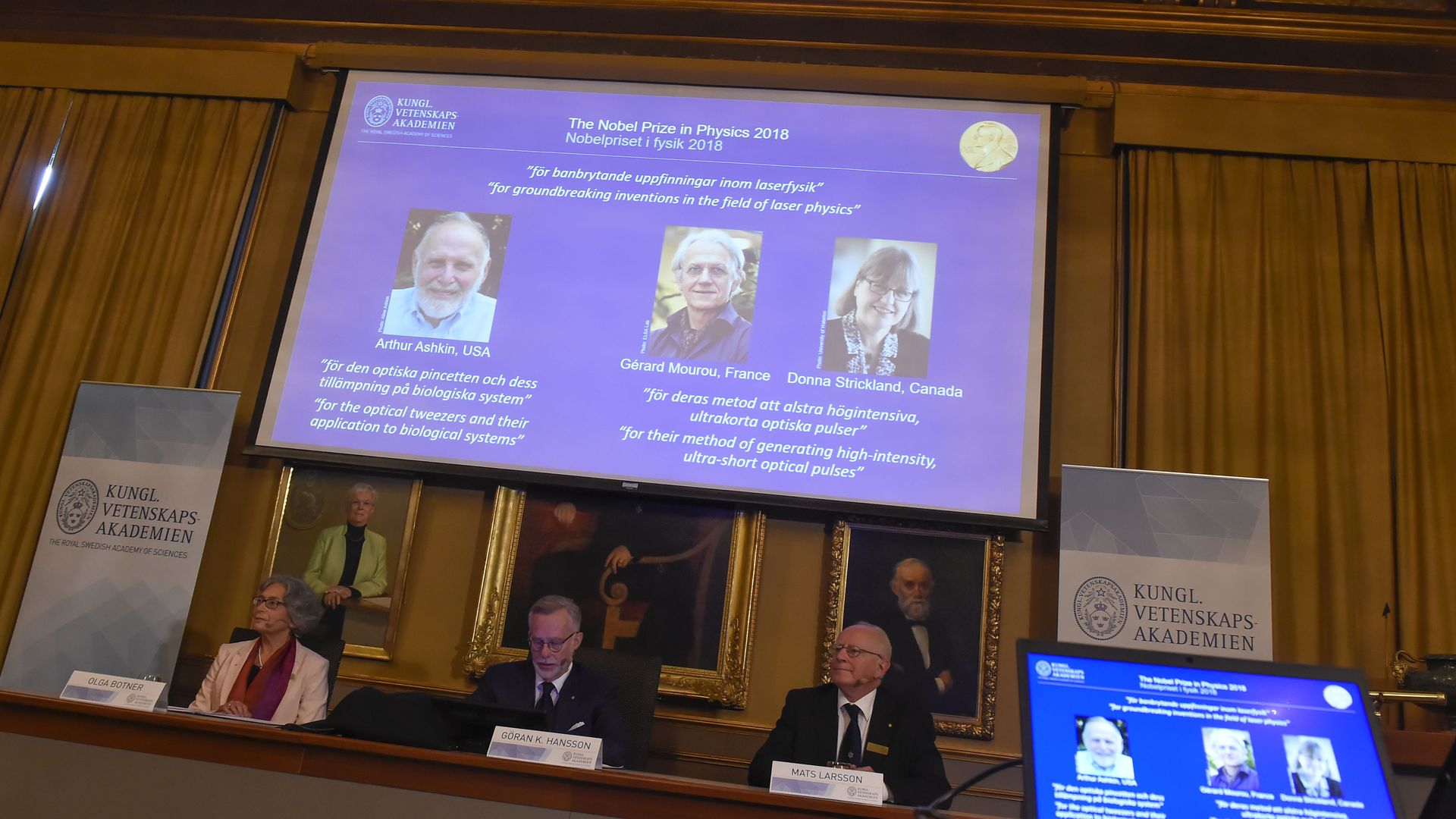 The 2018 Nobel Prize in Physics has been awarded to Arthur Ashkin, Gerard Mourou and Donna Strickland — the first female physics laureate since 1963 — for "groundbreaking inventions in the field of laser physics."
Why it matters: "The inventions being honored this year have revolutionized laser physics," writes the Royal Swedish Academy of Sciences. "Extremely small objects and incredibly rapid processes are now being seen in a new light. Advanced precision instruments are opening up unexplored areas of research and a multitude of industrial and medical applications."
Go deeper