Wave watch: The blue wave is growing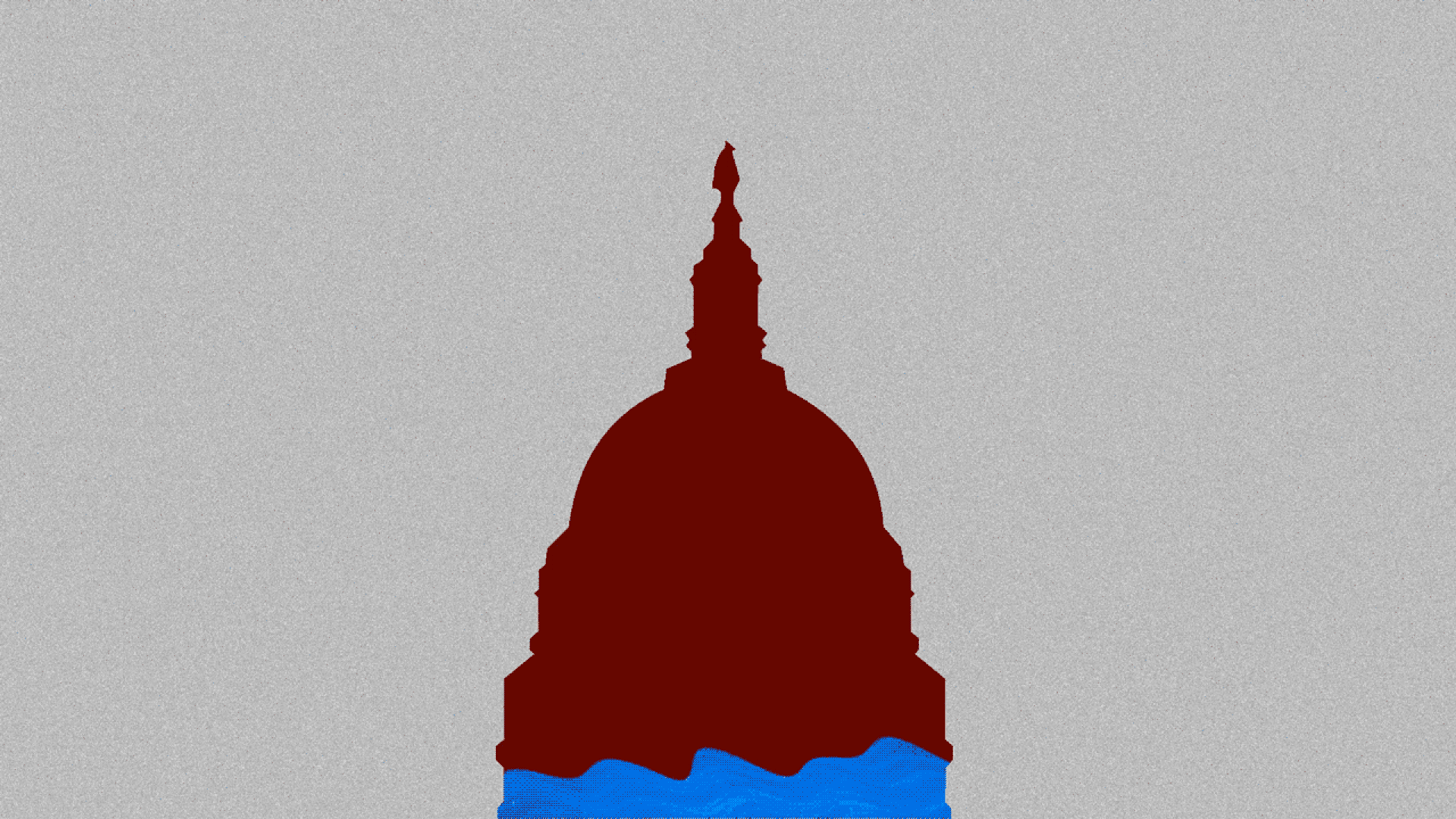 The signs of a "blue wave" are adding up, and barring some dramatic shift in the next five weeks, it's likely to be more than enough to wipe out the Republican majority in the House — and the Senate may not be out of reach either.
Why it matters: Democrats only need 23 seats to win the House.
More Democratic challengers have out-raised Republican incumbents and candidates than ever before — including in at least 73 House races for open seats, which are traditionally easier to flip.
More Democrats turned out in House primaries than Republicans this cycle — the first time that has happened since 2008.
Democrats have had a double-digit lead over Republicans in the generic congressional ballot in the last month.
Cook Political Report now rates 42 GOP-held seats as toss-up or worse. In 2010, there were 36 Democratic-held seats rated this way.
Republicans are pulling TV ads for vulnerable GOP incumbents in places like Kansas, Pennsylvania and Colorado.
The other side: "There's a big fundamental advantage for Republicans that is often overlooked," said Republican National Committee spokesman Michael Ahrens. "Democrats simply do not have the infrastructure and ground game to get people to the polls. The entire Democratic machine was focused on 9 House special elections and they still went 1-8."
There's also the Brett Kavanaugh confirmation fight — which Republicans think they can use to target red-state Senate Democrats who might be damaged by their opposition to him.
The bottom line: Here's where a Republican strategist — who's worked on midterm campaigns for multiple cycles — pegged the 2018 midterm elections:
The strategist told me that in 2010, the magic polling number to determine Dem losses was just under 50%. "If you're not a Republican who is comfortably over 47% you are going to lose."
Based on that formula, 22 House Republicans would lose their seats to Democrats, according to NYT/Siena College polls.
Four more Republicans are above 47% but at or under 50%, suggesting even more GOP losses.
The strategist added: "In a wave year, once you're tied there isn't a way to turn that tide." Eleven of the 22 races polled by NYT are tied or within one percentage point.
Go deeper: Red-state Democrats face GOP wrath over Kavanaugh
Go deeper